Explore our track videos below
The specially designed track incorporates six elements; Handling Circuit, Straights, Kick Plate, Ice Hill, Low Friction and Off-Road circuits.
With a total length of nearly 5km, the track has been designed to enable it to be split into separate areas that can be used independently of each other or connected together to form a longer handling circuit. This offers a variety of track configurations and surface conditions on which the potential of Porsche cars can be explored and understood.
The Porsche Tracks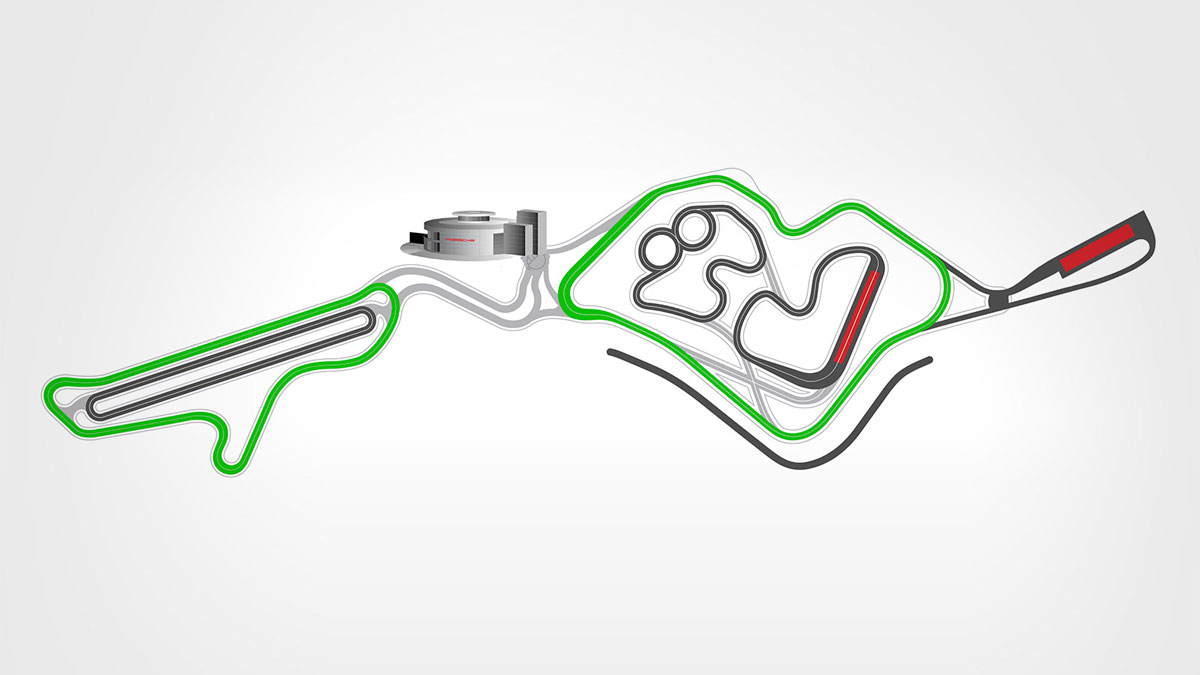 Handling Circuit
Handling Circuit
The Handling Circuit has been designed not as a race track but as a challenging country road. Using the contours of the land we have created a flowing series of corners and undulations that all offer very different challenges for both car and driver. You will learn the correct lines, braking points and how to safely extract the maximum enjoyment from your driving experience.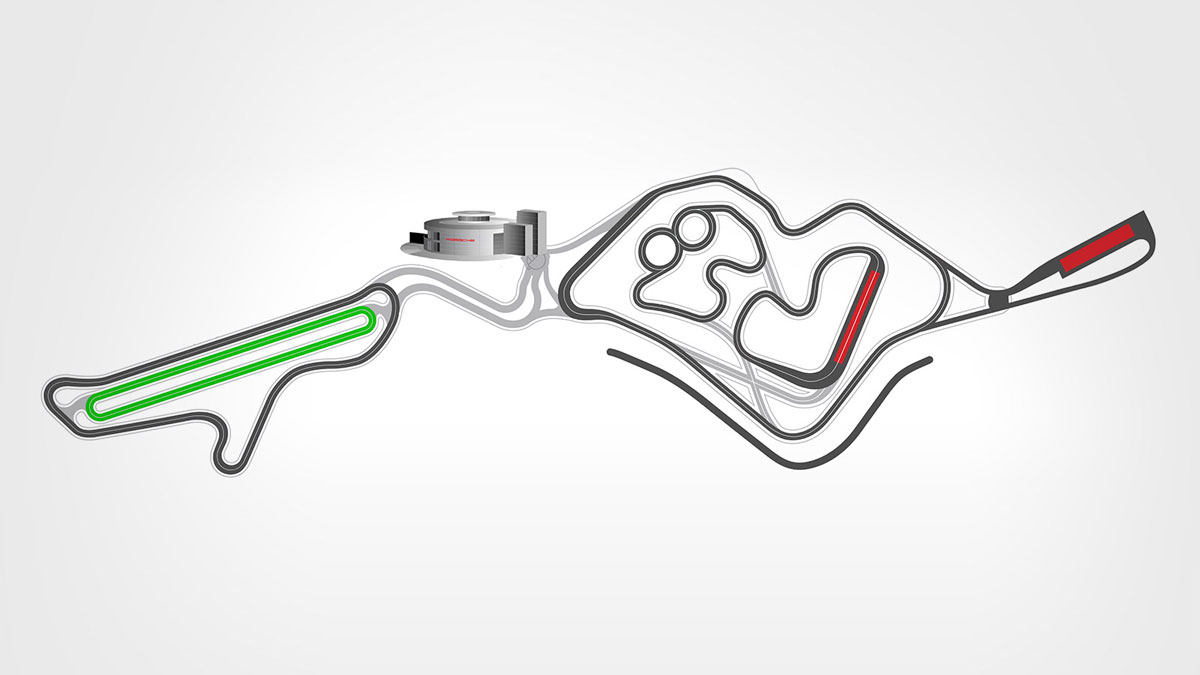 The Straights
The Straights
Opened in 2014, the latest addition to the Porsche tracks, this area provides a safe and controlled environment to fully explore how a Porsche accelerates and stops. It also offers an exciting opportunity to explore various Porsche systems including, Launch Control, PCCB and Lane Change Assist.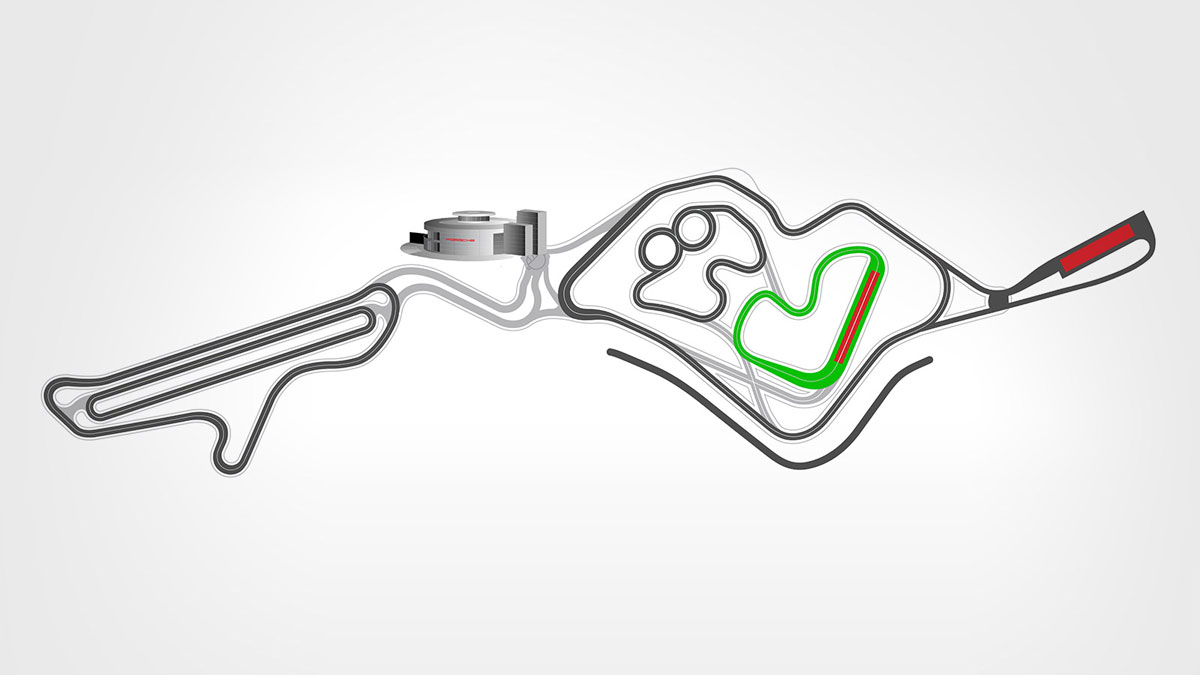 Ice Hill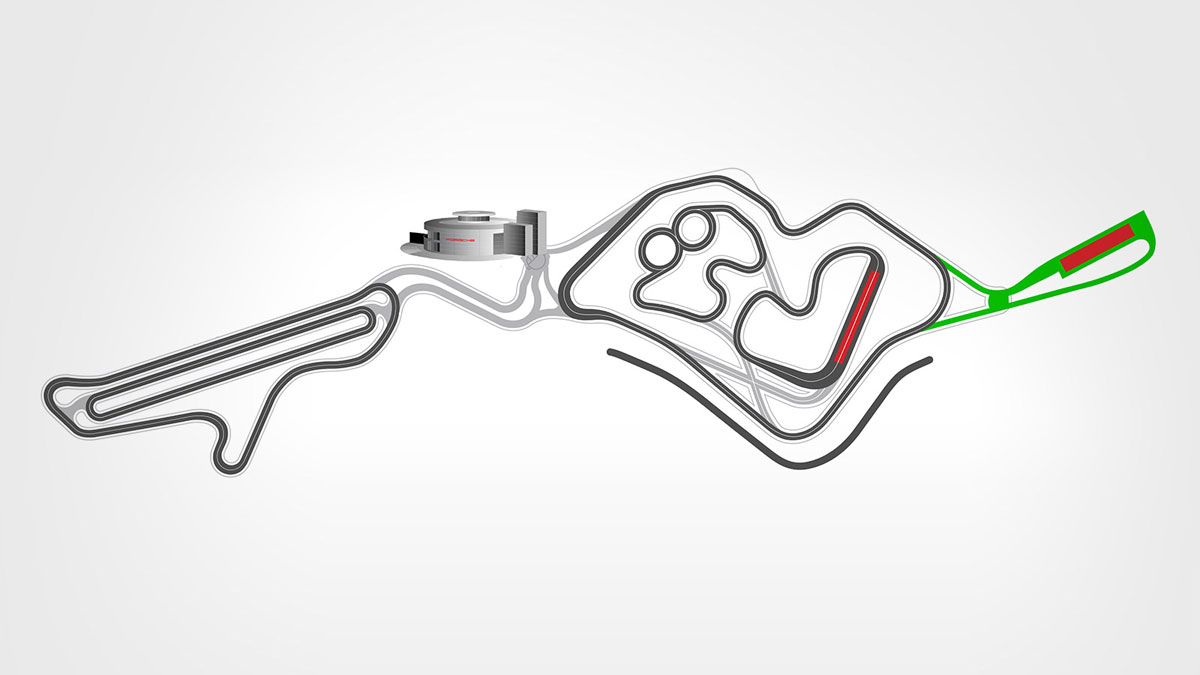 Kick Plate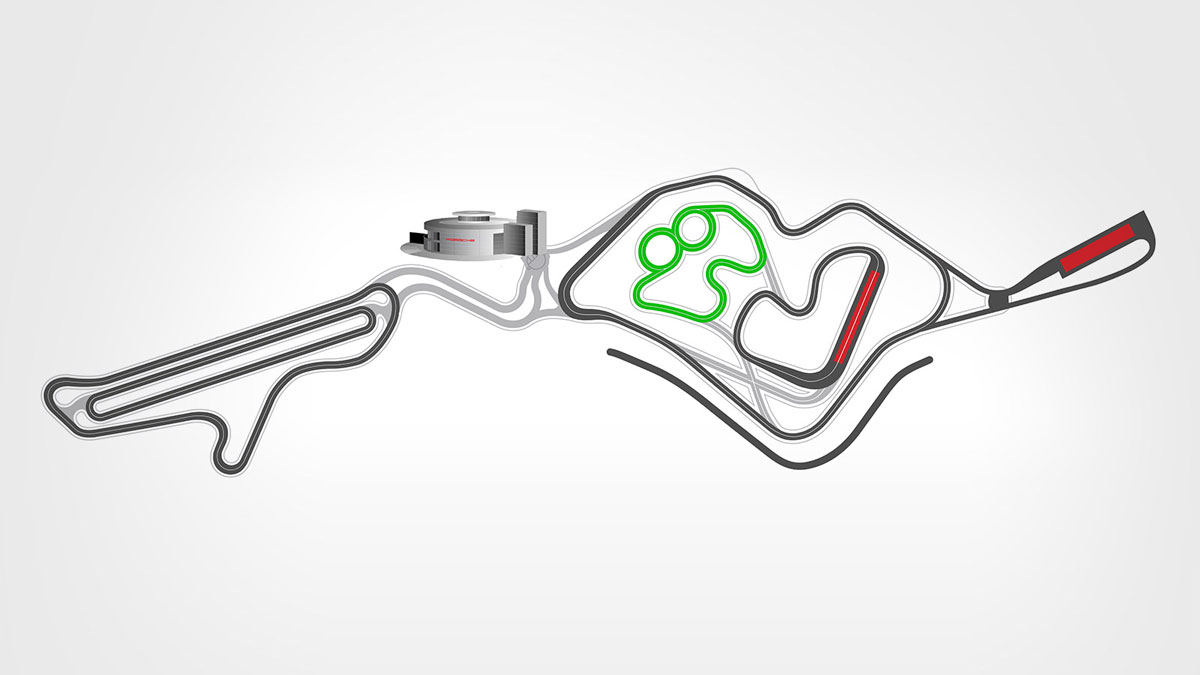 Low Friction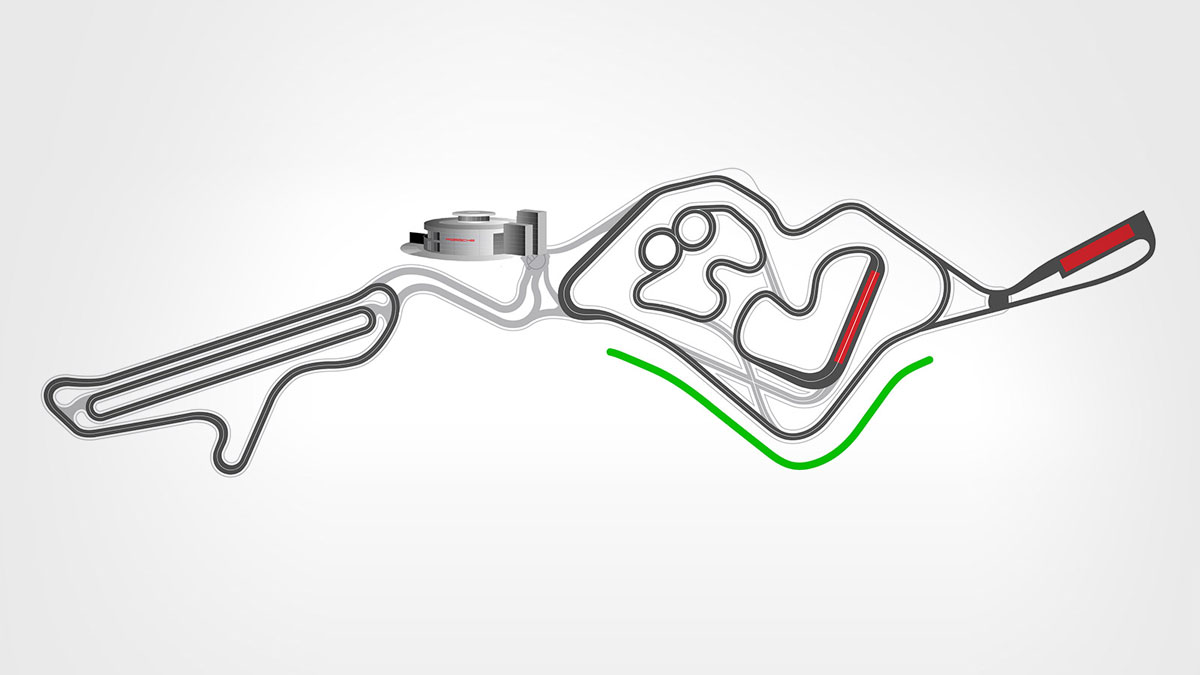 Off-Road
Off-Road
This area is designed to show how the technical systems on the Porsche Cayenne work in off-road conditions. With 45% declines and ascents, rough terrain and unfeasible side slopes that challenge even the most focused 4x4s, the Cayenne is more than capable of conquering the toughest obstacles.
This environment enables visitors to be instructed through a variety of different situations in wet and dry conditions, as well as simulating ice and snow driving with the use of specially constructed surfaces. Importantly, our low friction surfaces allow dynamic manoeuvre with low wear and tear, meaning that tyre wear on the Porsche Track is almost negligible.
The Driving Experiences are designed to focus on a particular type of driving, model of Porsche or driving environment. Whether you are looking to attain new skills, polish up some old ones or just have a great time driving we can help find the right course for you. The Driving Experiences are all undertaken in one of our Porsche vehicles prepared to the highest standards.
The aim of the Driving Experience is to improve your driving skills on an ongoing basis, enabling you to drive more safely and deal more effectively with hazards on the road. Some of our courses are more focused on motorsport, from the basic fundamentals to professional driving skills. The courses are clearly structured and build on knowledge from the previous level – each level must be completed in turn before graduating to the next.