Located on the first floor of the Porsche Experience Centre, the Porsche Restaurant offers first class food intended to add another memorable experience to your day.
Our classically trained chef regularly updates menus which offer the very best of both traditional and fusion cooking. Standard lunch menus comprise three perfectly sized courses with a choice of three dishes per course. Locally sourced suppliers provide many of our daily food requirements, minimising delivery miles and of course ensuring the food is as fresh as possible.
Corporate Events Brochure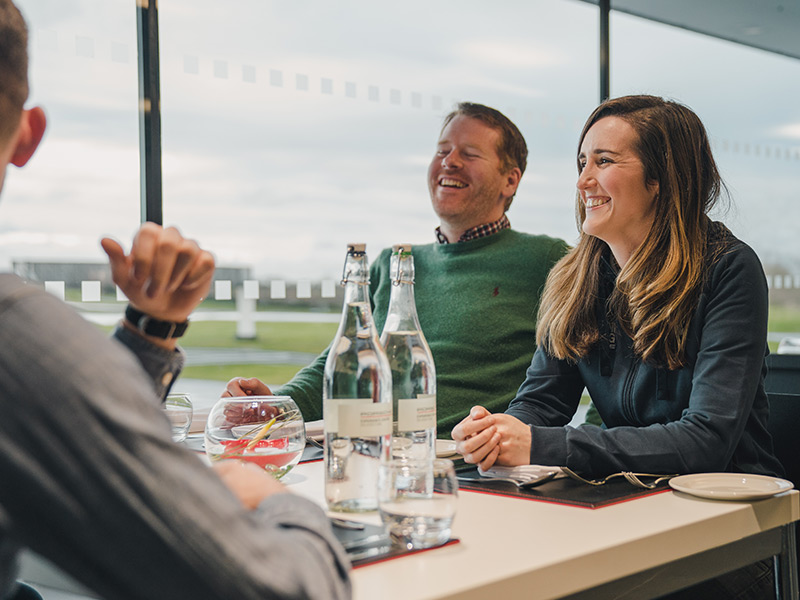 The Porsche Experience Centre is an ideal venue for corporate events offering a distinctive, flexible meeting facility which can be combined with a unique matrix of programme-enhancing options – all with the reassurance of Porsche quality as standard.