Event space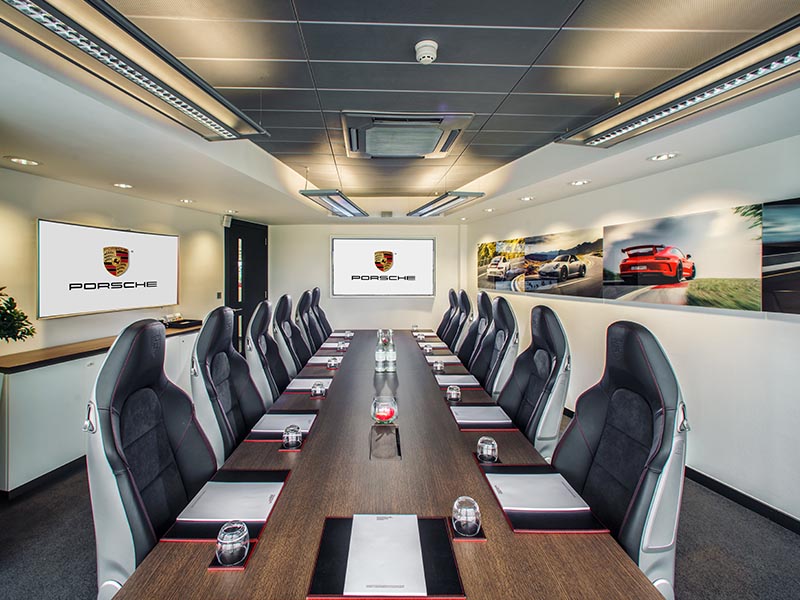 Meeting rooms
There is an excellent range of meeting rooms available designed to accommodate both small meetings and exclusive use, all featuring natural daylight. Equipped with various levels of state-of-the-art Samsung and BOSE audio-visual equipment, the rooms are ideal for a variety of functions from training courses and presentations to seminars and conferences.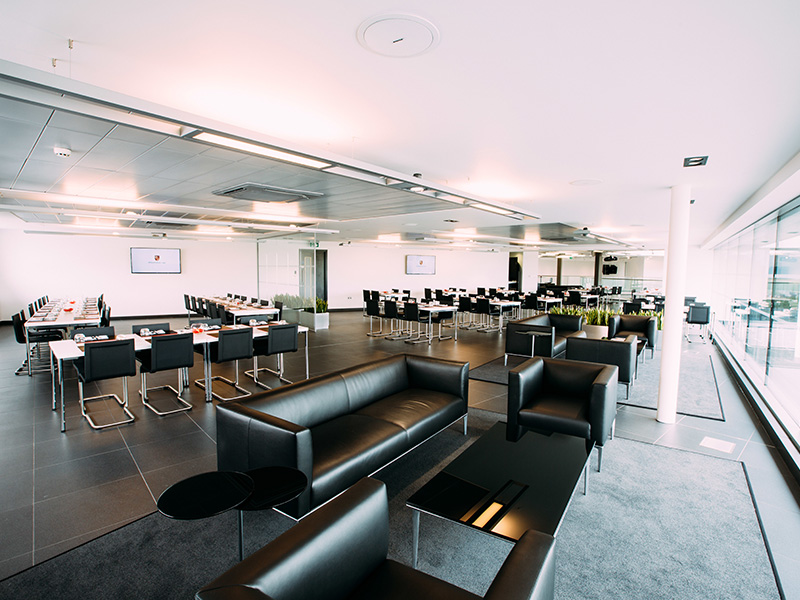 The Porsche Restaurant
The Porsche Restaurant offers first class food intended to add another memorable experience to your day.
The restaurant offers a dynamic space that can be adapted for event requirements with a variety of catering options available.
Corporate Events Brochure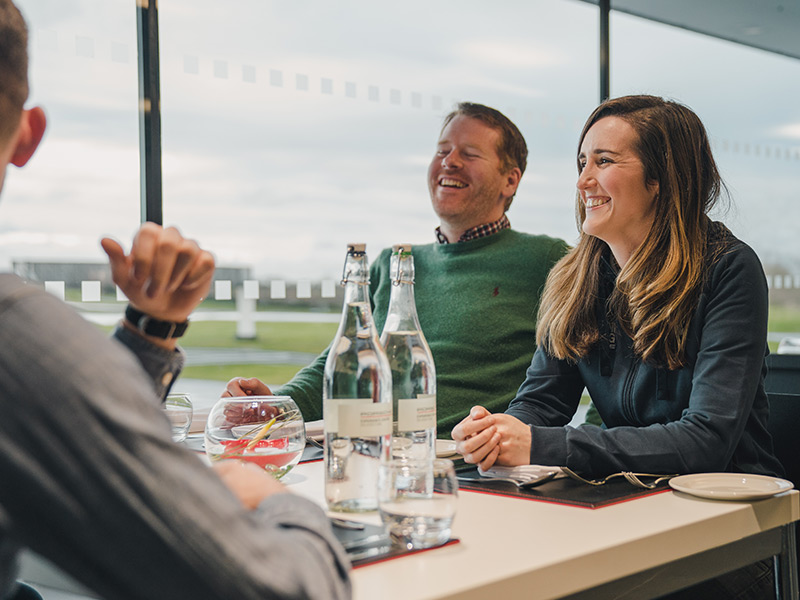 An ideal venue for an unforgettable day.
Make the Porsche Experience part of your hospitality offering to clients, employees and friends. The contemporary style of the building with state-of-the-art facilities houses a total of five enclosed meeting spaces, all complimented by the exquisite restaurant.
Contact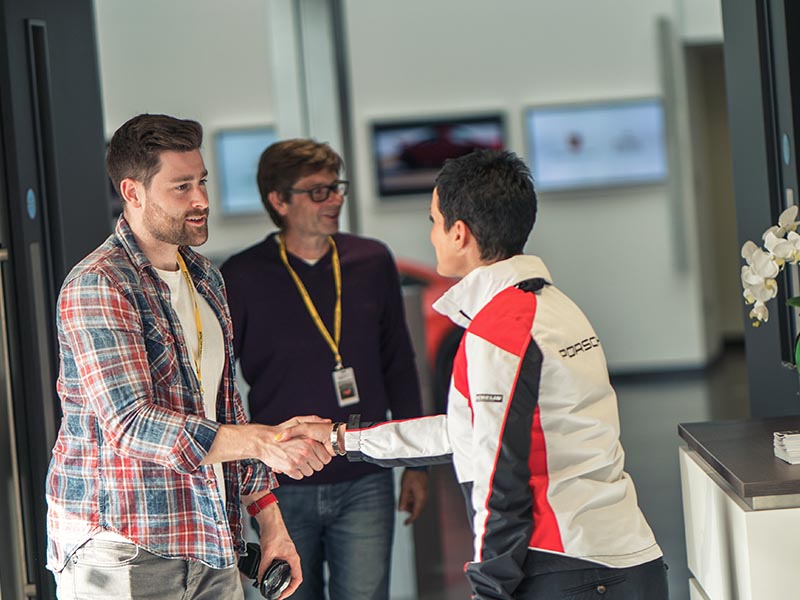 Bespoke corporate programmes can be designed as a full or half day session or as workshops facilitated by our resident experts and guest consultants in the areas of sports science, stress management, psychology and nutrition.
For enquiries about group events at the Porsche Experience Centre please call + 44 1327 855 081 or email events@porsche.co.uk, alternatively you can complete the online contact form.