Ultimate care for you and your family
Ceramic window film
Take most care of what's most precious.
All-new ceramic window film, for exceptional care and protection.
Provides more comfort for drivers and their families.

When the sun is scorching outside, you need proper protection inside the car.
The brand-new Porsche ceramic window film effectively eliminates ultraviolet radiation and heat, and still provides excellent optical clarity.
You can be sure of safer driving, protection from skin damage, and less fading of the Porsche's interior.
So customers can enjoy driving, protect their family, and enjoy the warmth and sunshine too.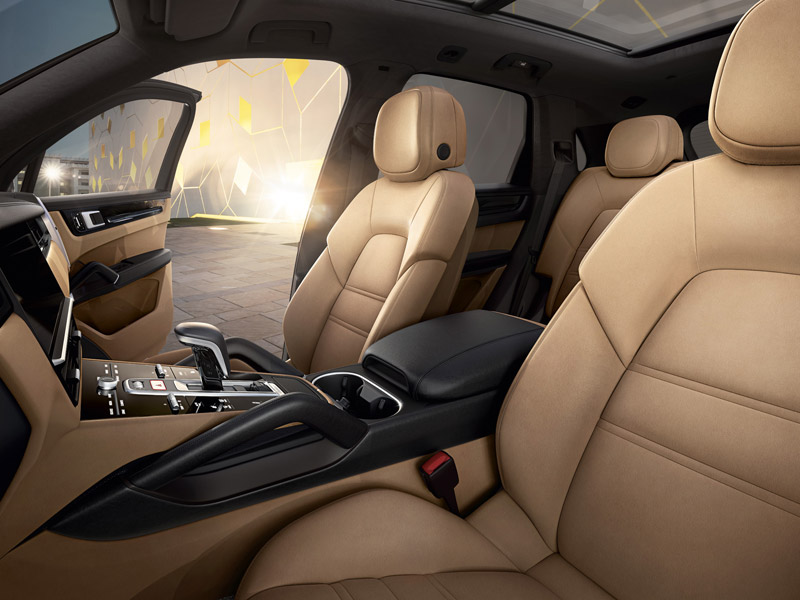 Effective insulation
Eliminates the sun's heat effectively, creating a more comfortable experience for driver and passengers, cutting the cost of fuel comsumption.
Blocks ultraviolet radiation
Blocks 99% of ultraviolet radiation, to protect against skin damage and fading of the car's interior.
No signal shielding
With no heavy metal content, the Ceramic window film will not block GPS, cell phone or other signals, so communications are unaffected.
Reduces dazzle
Ultra-low reflectivity effectively reduces dazzle while providing high optical clarity. The long-lasting film aids safer driving.
Long warranty
The 8 years or complete warranty and Porsche guaranteed quality bring customers peace of mind.
Eco-friendly material
Manufactured free from harmful gases to protect the health of driver and family.
The four products in the range all effectively block UV rays and heat, while providing perfect optical clarity. However, with different features and other benefits, customers can choose the most suitable product for their driving needs, to create the most comfortable in-car environment.
Ceramic Select
Offering excellent optical clarity and very low reflectivity, to ensure driving safety. Also provides high levels of insulation and UV protection. A high quality, value-for-money choice.
Ceramic Premium
Providing upgraded heat insulation and a higher level of UV protection. Using the patented fast-drying Pressure Sensitive Adhesive provided, the side window film is ready within 3 hours – saving customers valuable time (other films take 3 days). Includes a lifetime warranty.
Ceramic Safety Premium
With a modified multi-layer Nano film, this offers an upgraded front windshield with improved anti-cracking performance. In addition, in the event of an accident, risk of glass fragmentation is eliminated. The UV protection level is also greatly increased – maximizing in-car comfort.
Ceramic Complete Safety
The highest grade of film material is applied to all vehicle window surfaces, allowing for excellent light transfer and upgraded heat insulation. Anti-crack properties improve the performance of the vehicle glass, reducing the risk of associated accidents.