Be even closer to your vehicle with My Porsche
Turn a Porsche into your Porsche.
My Porsche Benefits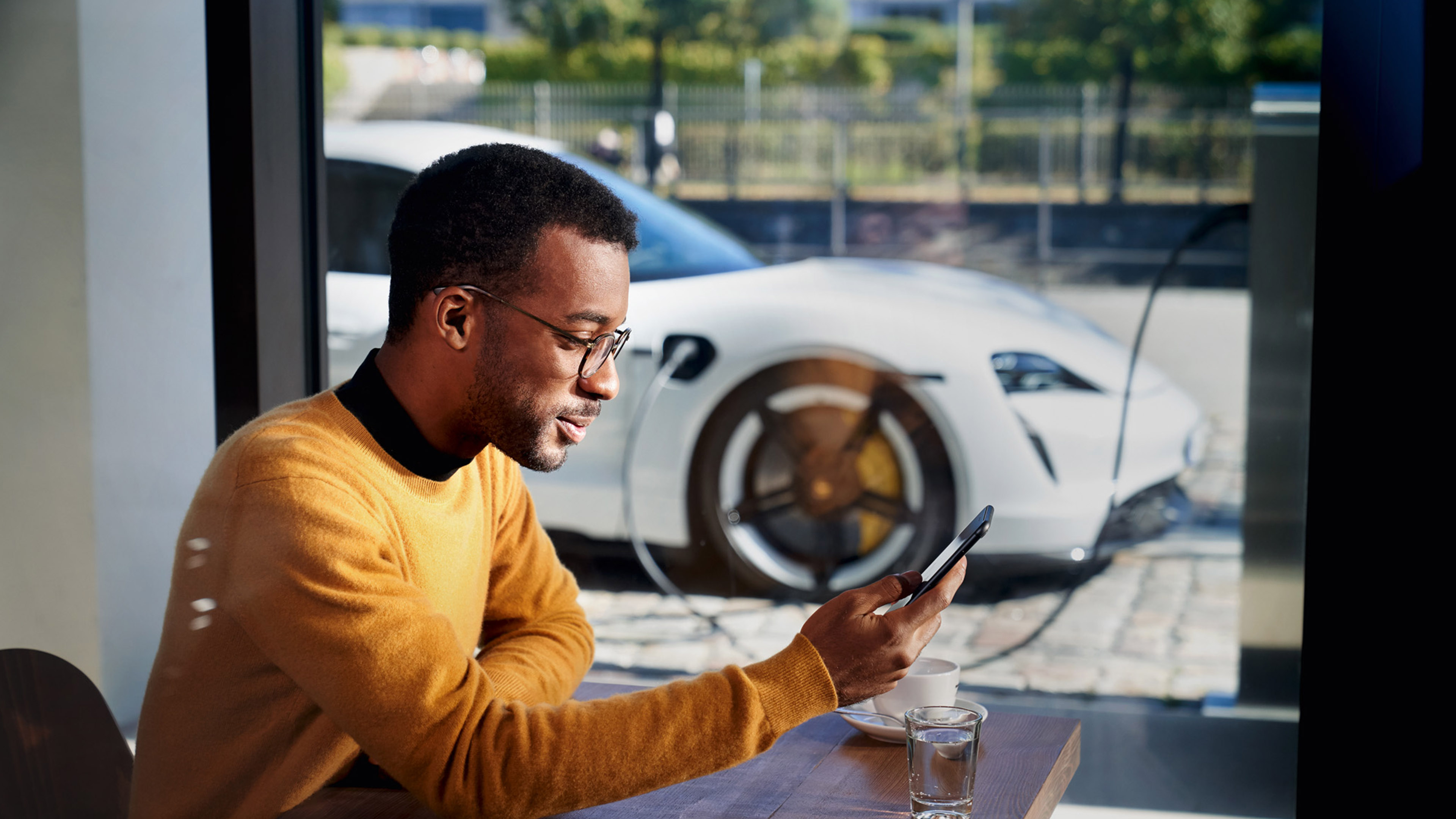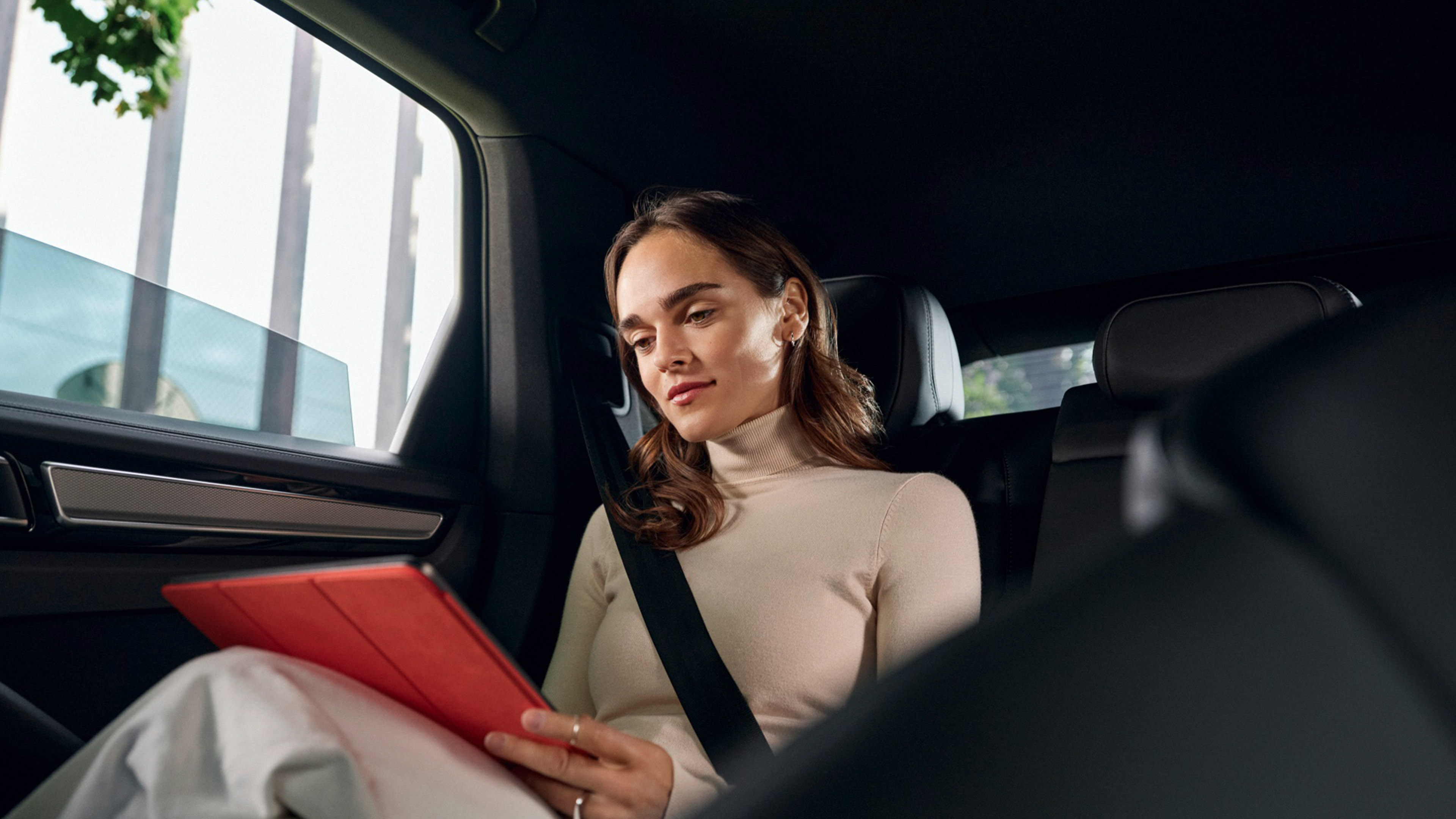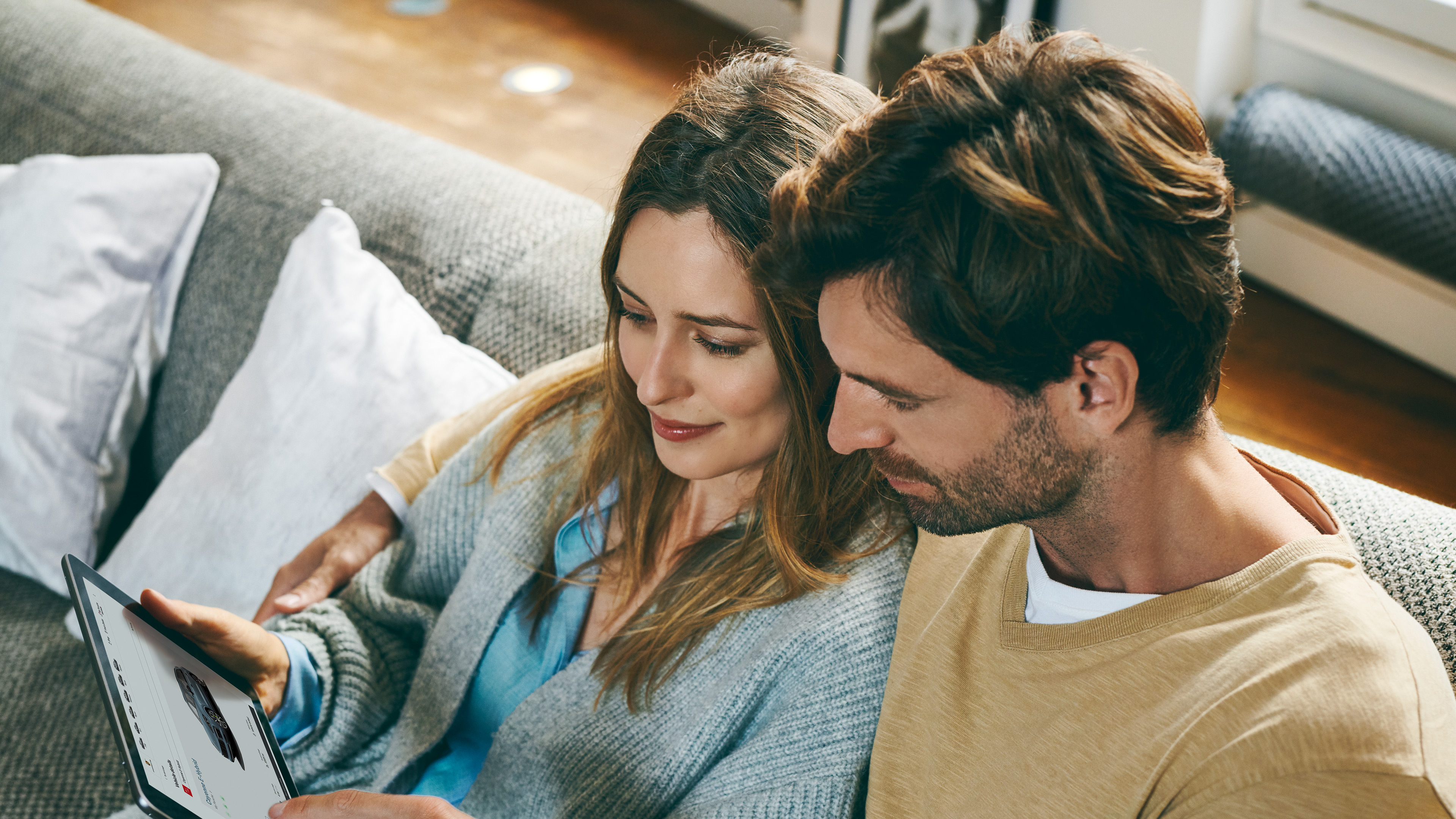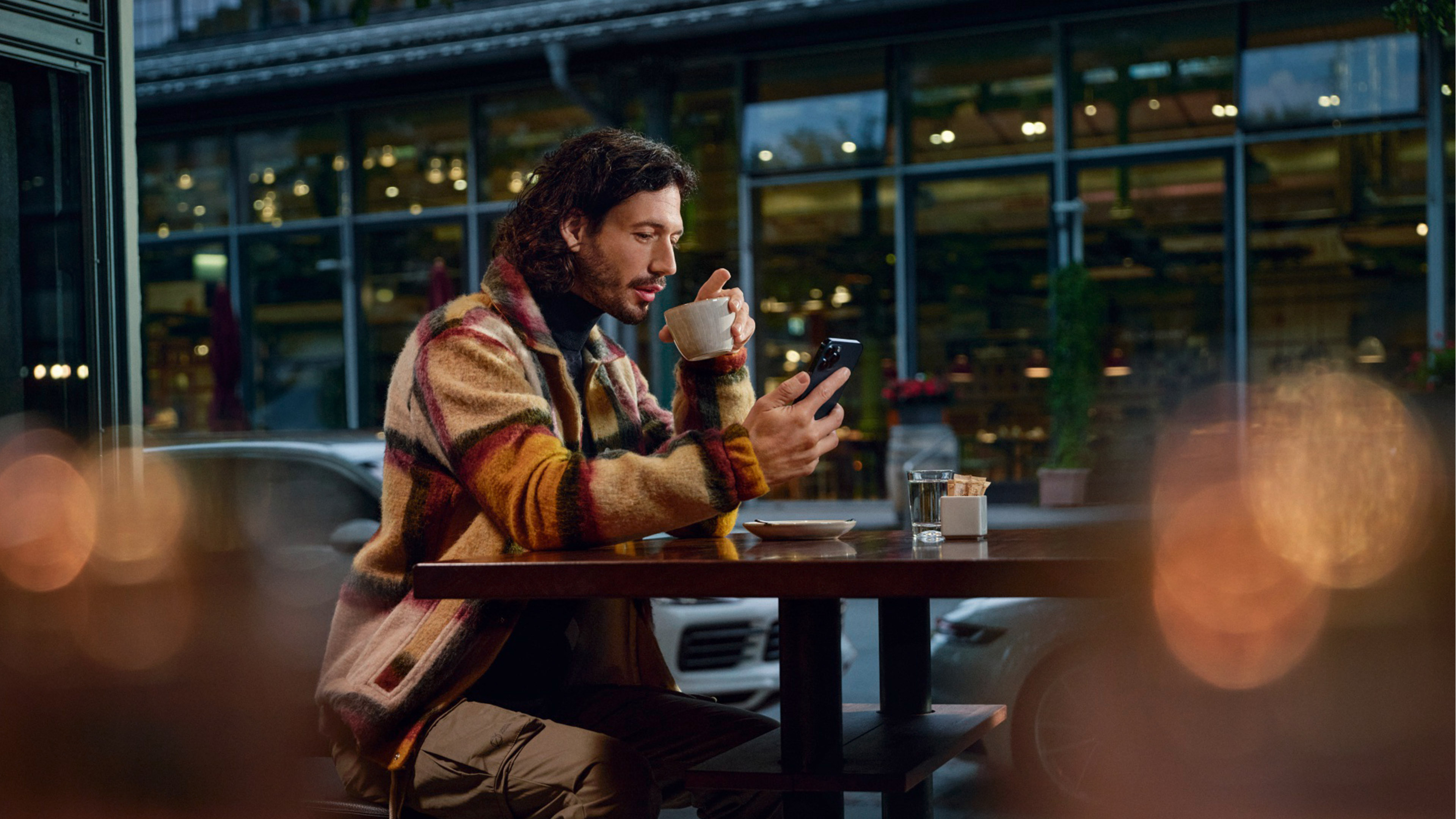 You are in control
Would you like to check the status of your Porsche or control certain functions at any time? My Porsche offers a variety of control features to let you do just that. You can call up information such as fuel level, mileage, tyre pressure and charge status in your browser or using the app. You can also check where your Porsche is parked or when your next service is at any time in My Porsche.
Show off your organisational skills
To help seamlessly integrate your Porsche into your everyday life, we offer you a variety of options to make your life easier. Whether you want to book Porsche Connect services or define your preferred messages, communication channels and music, you can make the adjustments individually with My Porsche.
Understand your Porsche
Would you like to get to know your Porsche better and find out which functions are particularly useful for you? In My Porsche you will find various vehicle data and instructions – digital and multimedia at a glance.
Discover something new
We attach great importance to offering you a personal experience right from the start. That is why, as a My Porsche user, you receive exclusive insights, promotions and offers that are tailored to you. Be it events or a look behind the scenes in Zuffenhausen, you will always find new inspiration here.
My Porsche Features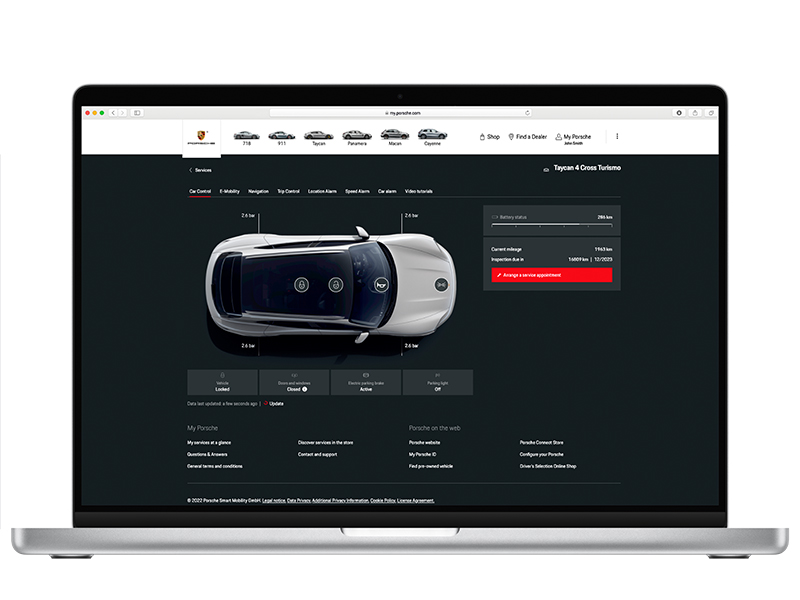 Smart service
Receive notifications as soon as worn parts need to be replaced or a service is due.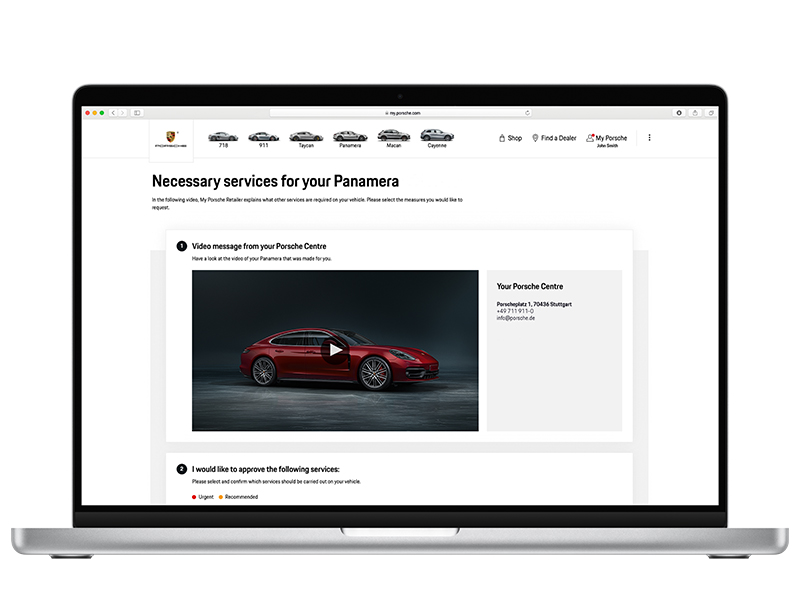 Vehicle check via video
Receive a video of the vehicle check and decide which services you would like to book.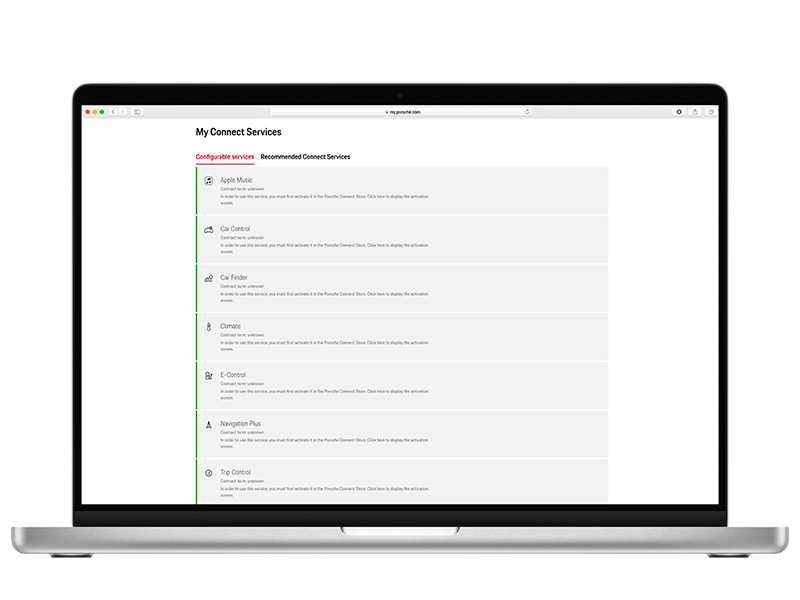 Activate/connect
Connect to your car and activate your Connect services for immediate use.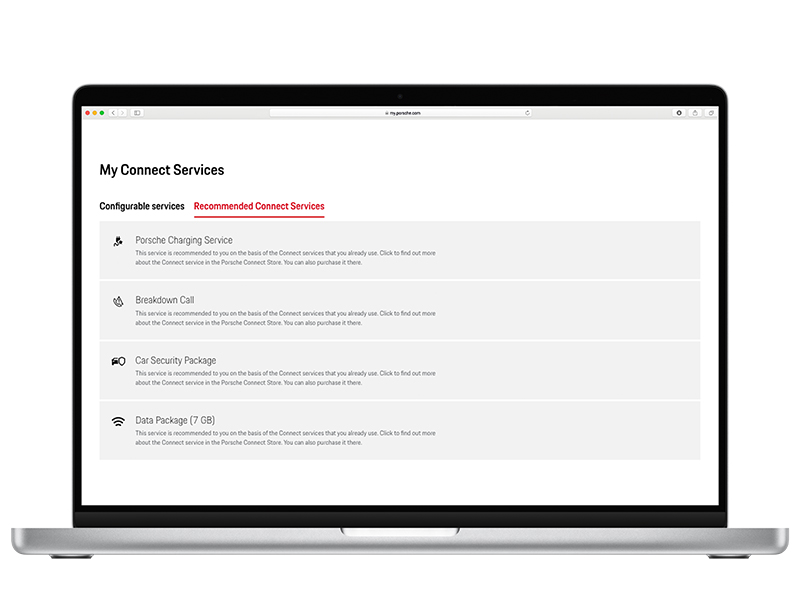 Services
Manage your Connect services and view other available services.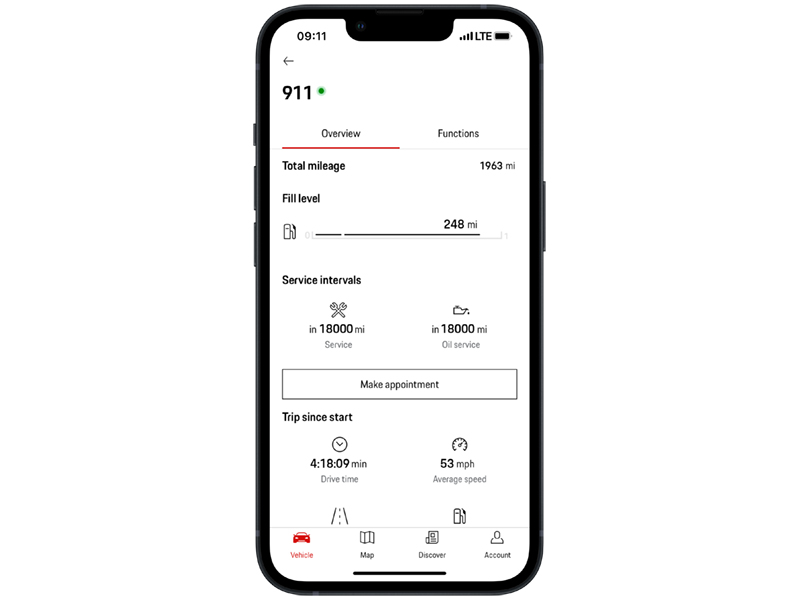 Car control
Find out about the mileage, battery and charge status, tank and oil level and more.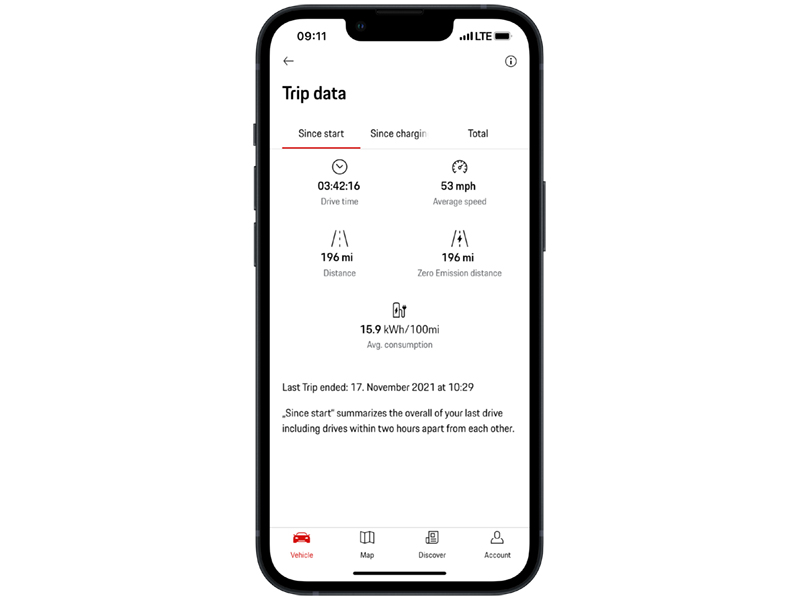 Trip control
Compare your journeys in terms of duration, average speed and consumption.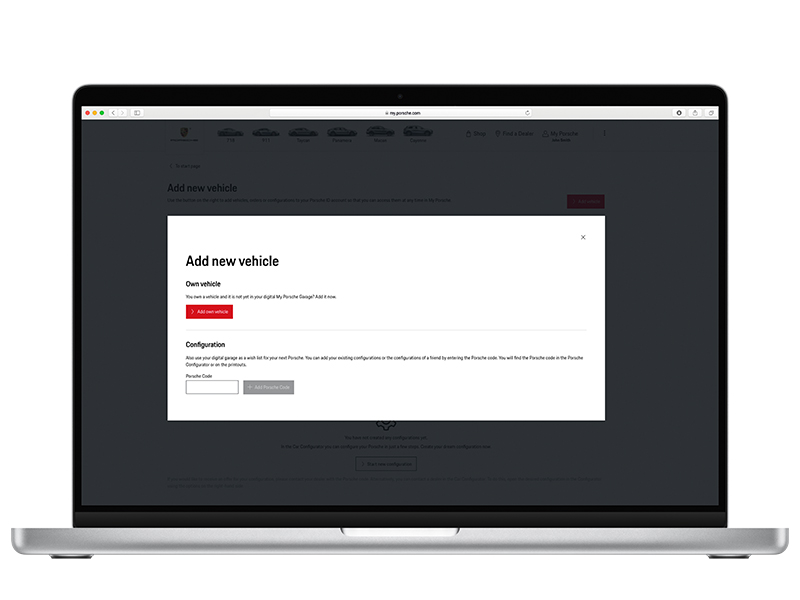 Add vehicle
Register your vehicles in My Porsche and receive customised offers and promotions.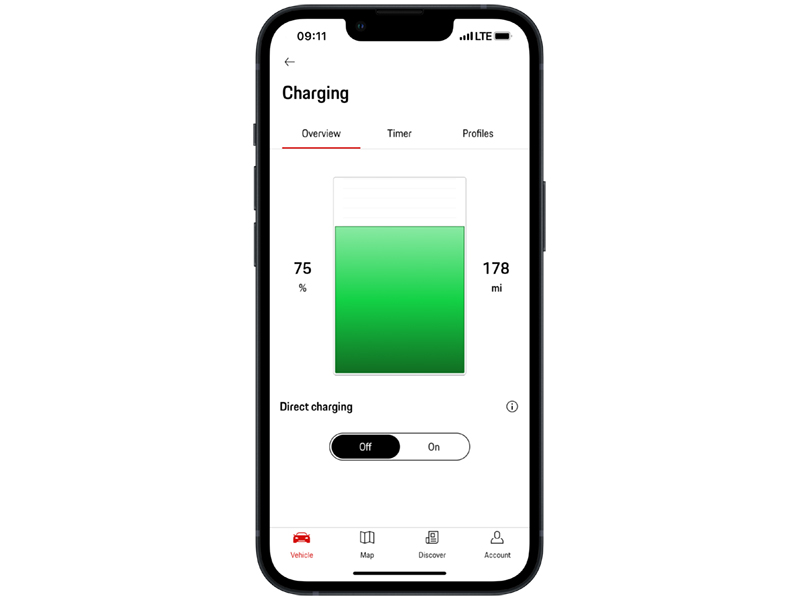 Charging status
Plan charging times of your Porsche and find out about the current charging status.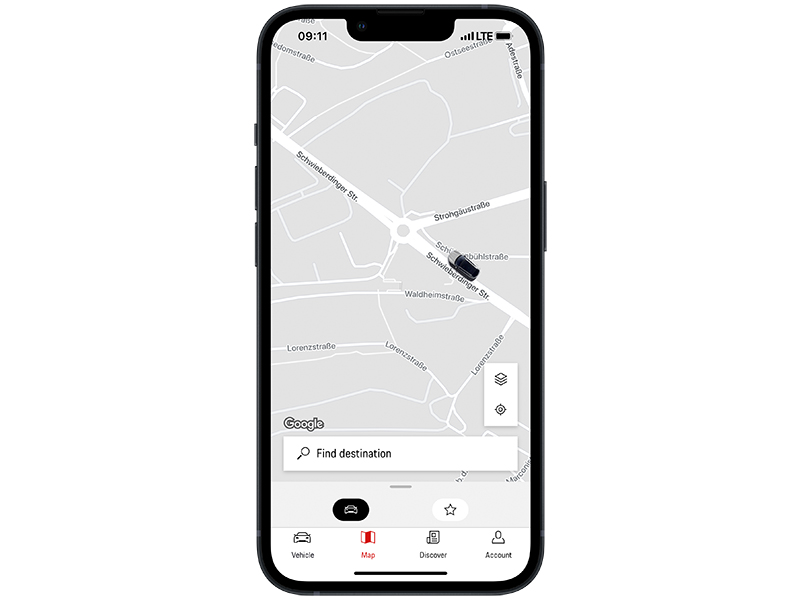 Car finder
Locate your Porsche and be guided straight back to it.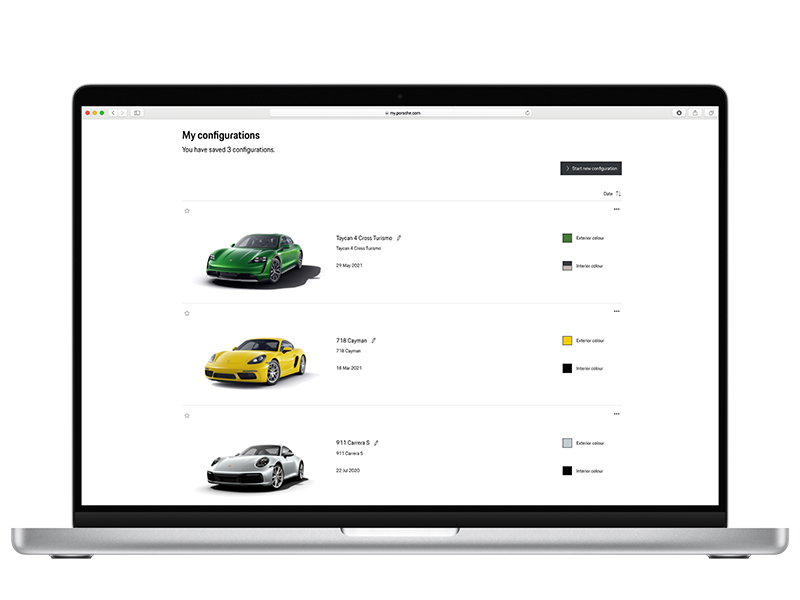 My configurations
Take a look at the desired vehicles you have configured or start a new configuration.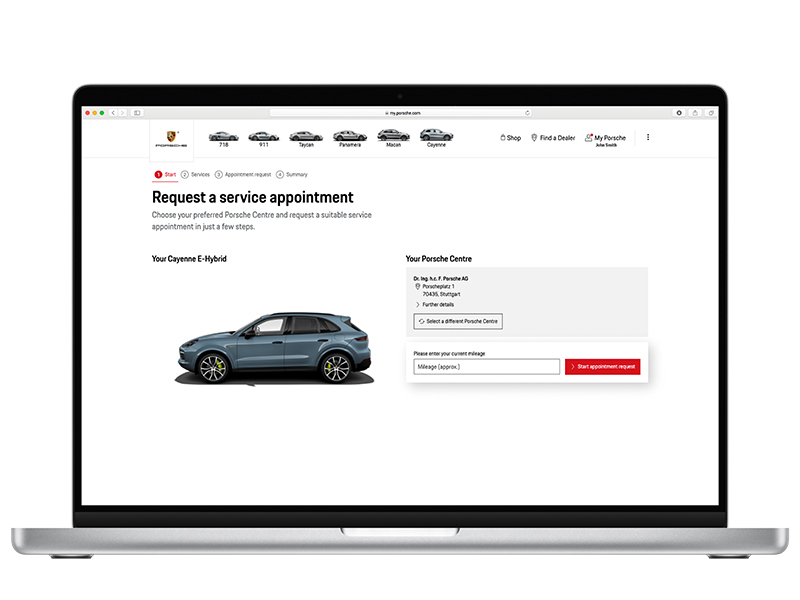 Service appointment
Book or reserve a service appointment at your Porsche Centre with just a few clicks.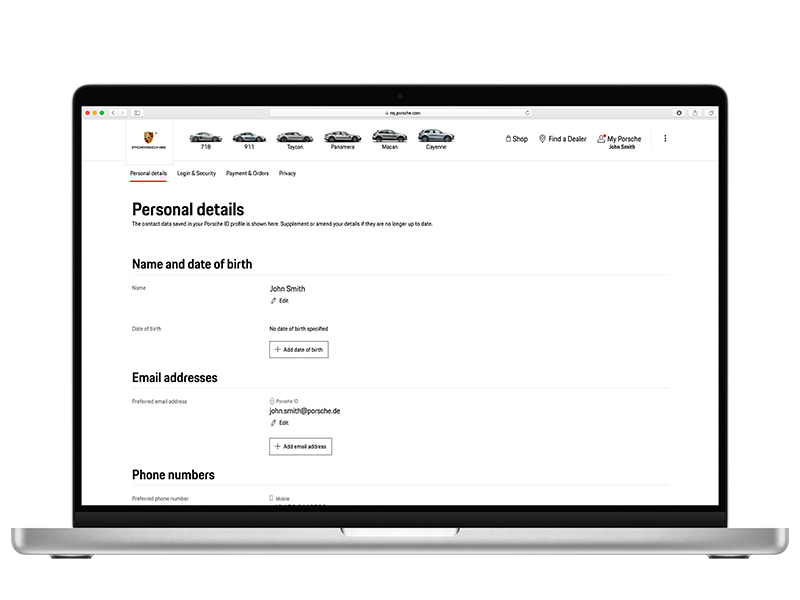 Porsche ID profile
Edit your profile details and choose how you would like to be contacted.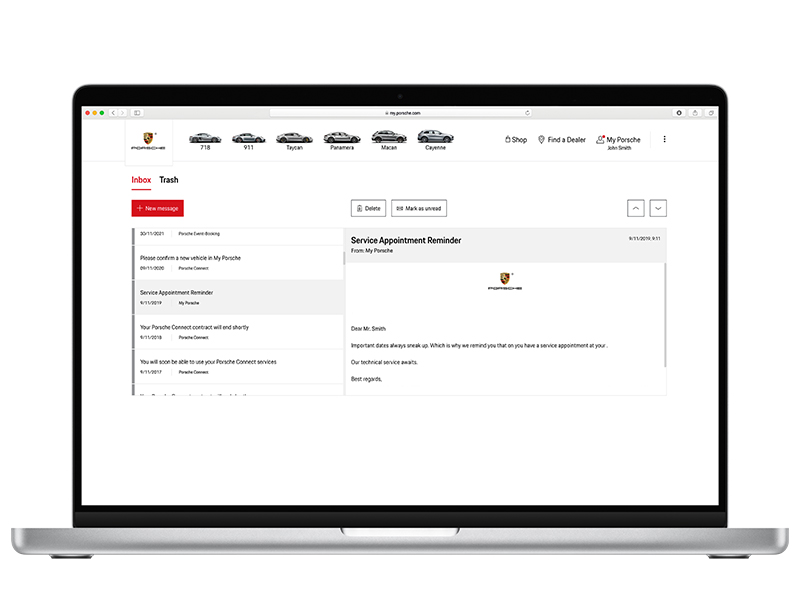 Messages
Read direct messages from Porsche in your inbox and send messages directly to your dealer or the Porsche support team.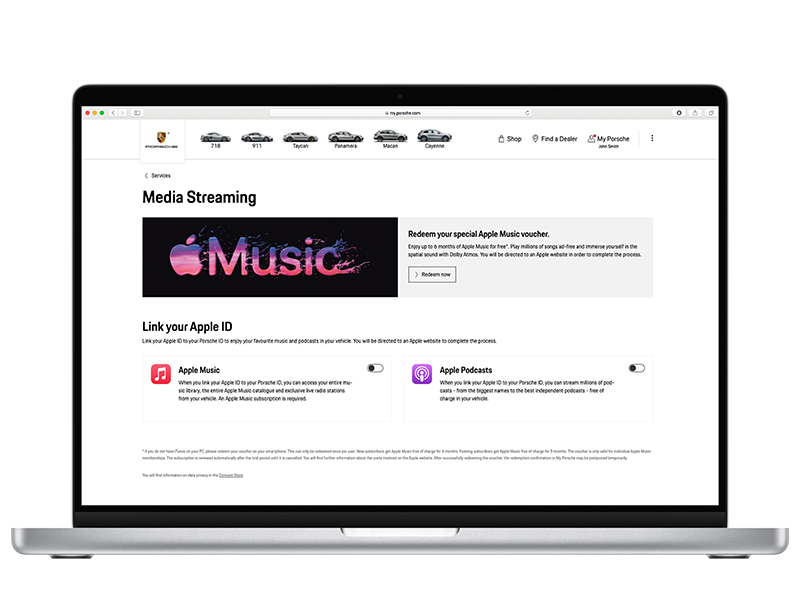 Apple services
Link your Apple Music account to My Porsche and enjoy Apple Music in your vehicle.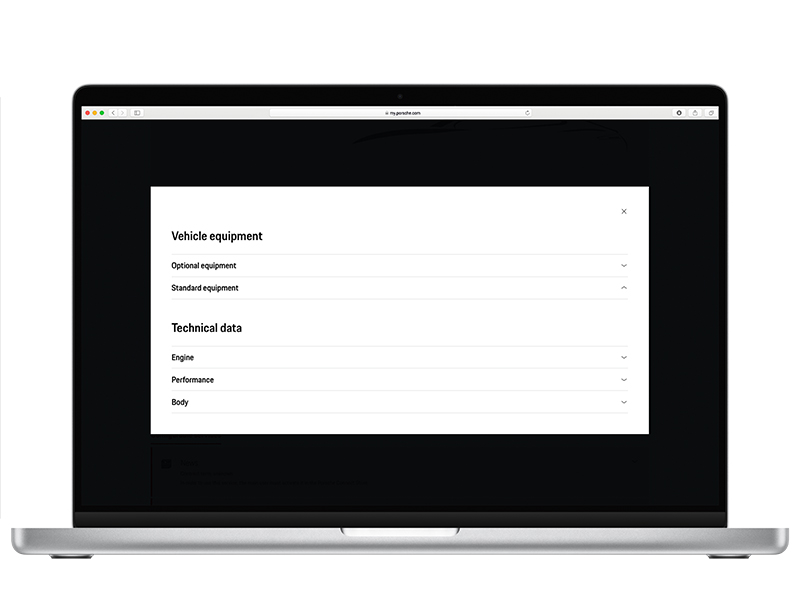 Vehicle details
View your vehicle's basic data and equipment, such as VIN, colours, engine, transmission, chassis and much more.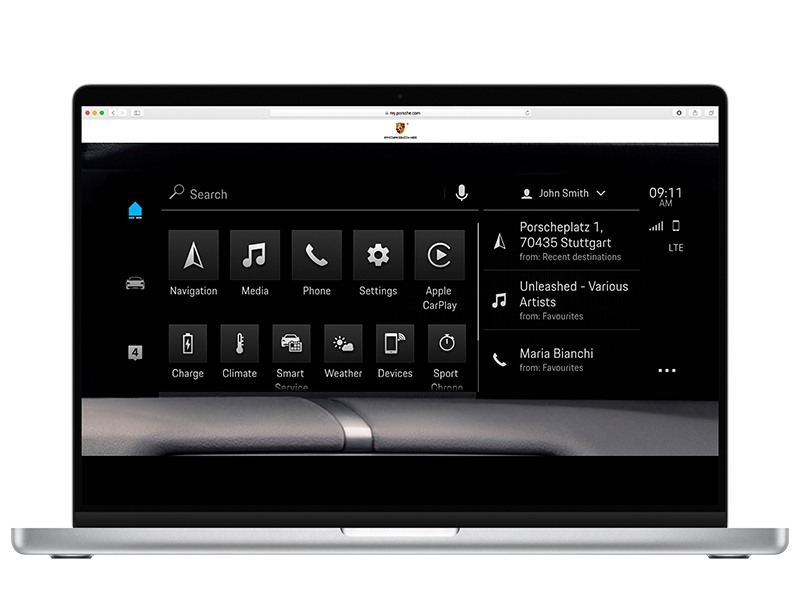 Taycan PCM simulator
Get to know the numerous functions of the PCM even before you receive your Taycan.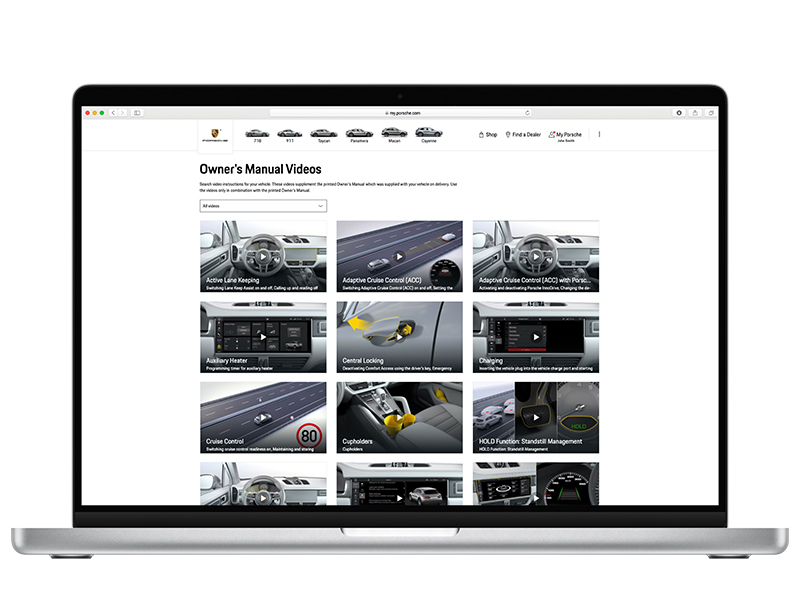 Video tutorials
Find out everything about your Porsche in short videos and animated instructions.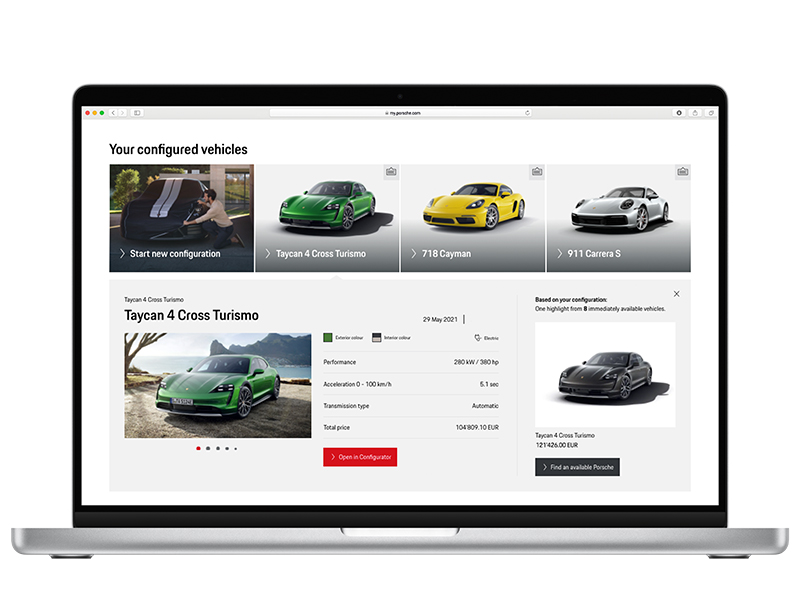 Matchmaker
Receive suggestions for immediately available vehicles that best match your saved configuration.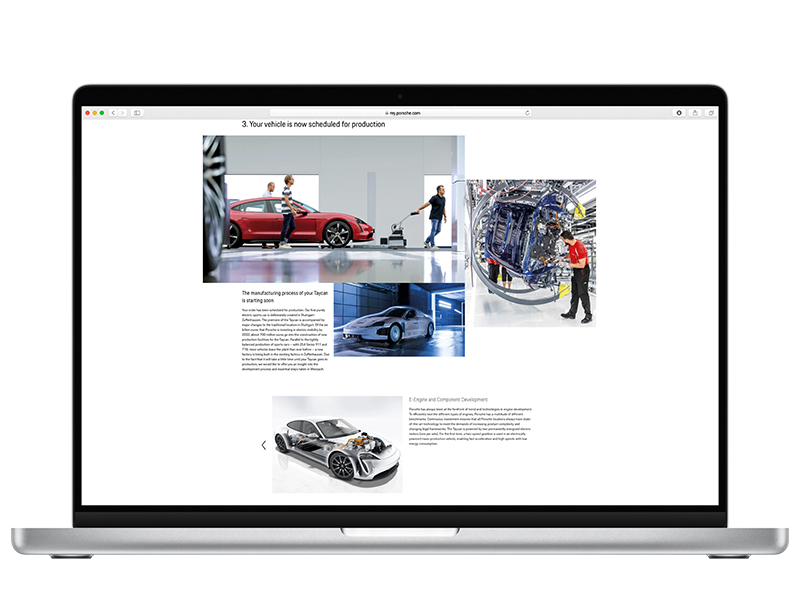 Behind the scenes
Track the production status of your Porsche – from placing your order through to delivery.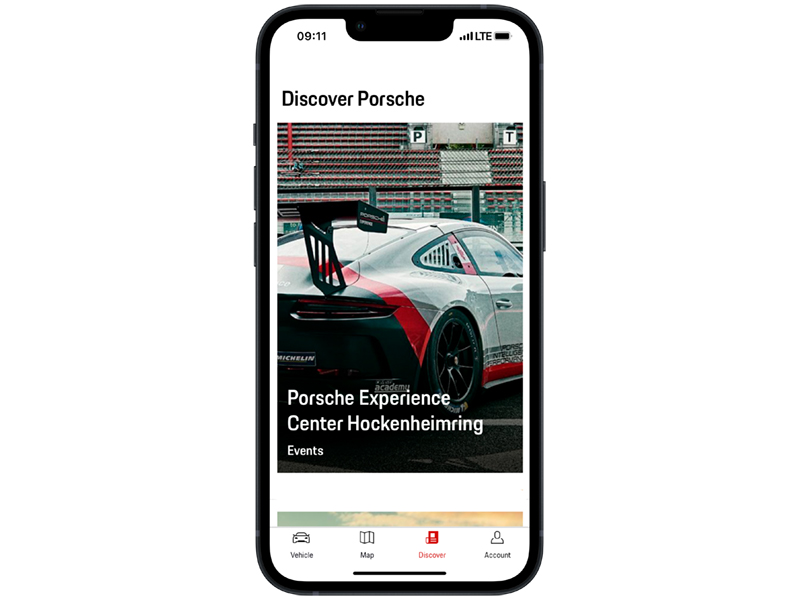 My Porsche events
Discover and book events organised by Porsche or your Porsche Centre.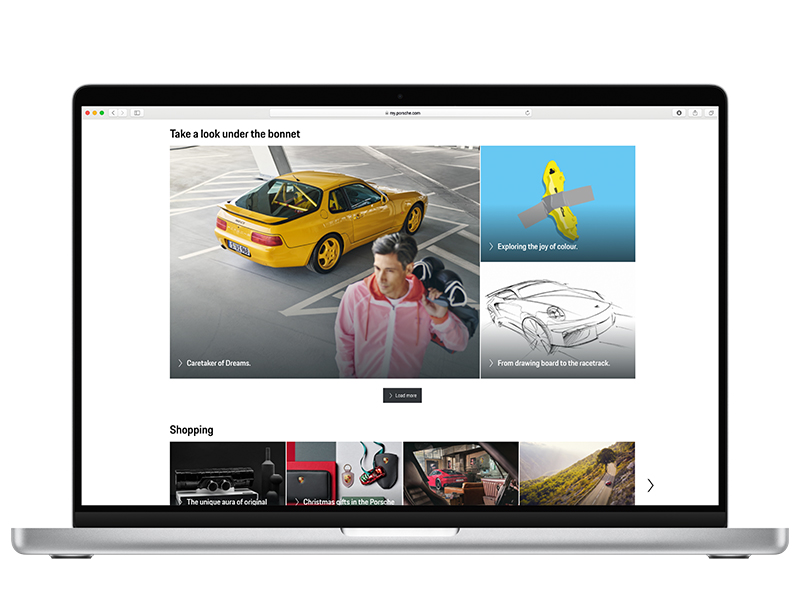 Specials
Enjoy offers and services that are individually tailored to your vehicle.
Experience more Porsche in just a few clicks:
Create your central access to all the advantages of My Porsche in just two steps. With your personal Porsche ID, you can start your unique Porsche experience immediately.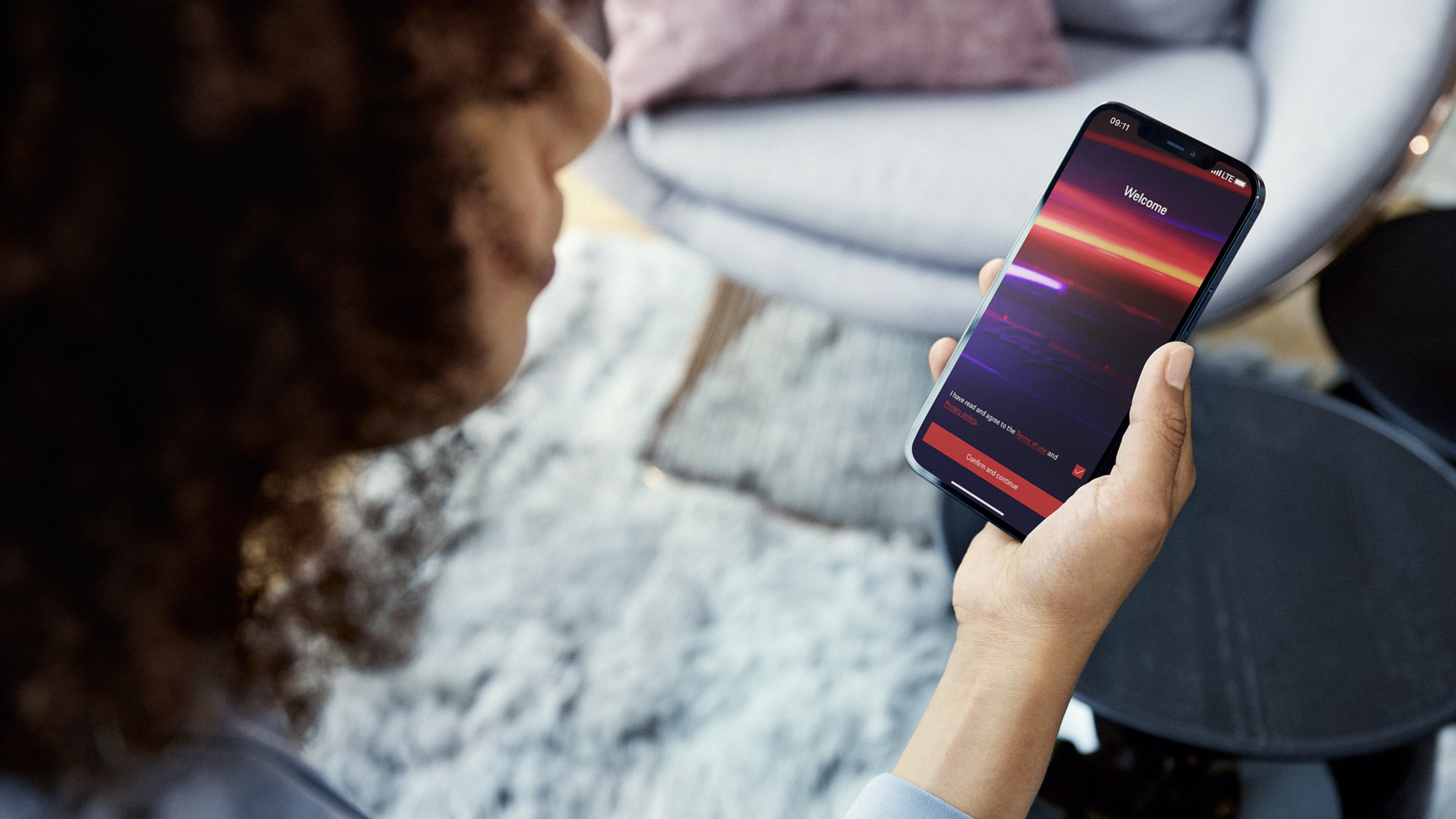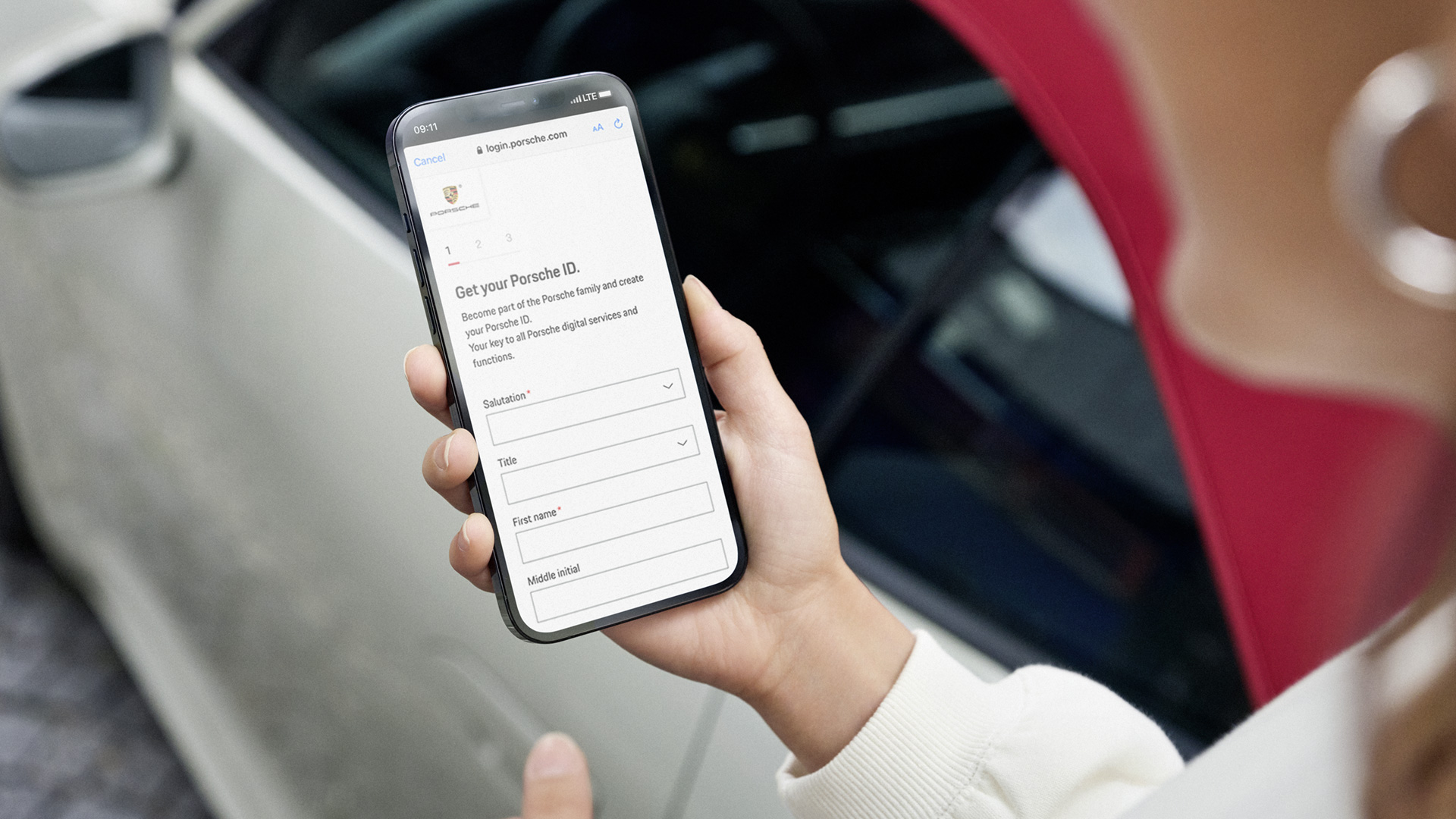 Step 1:
Go to the My Porsche registration form in your browser or in our app and enter your personal data. Your email address is the key to your Porsche ID account. You will then receive a confirmation email that you can use to activate your account.
Step 2:
Then create your personal My Porsche password and log in to My Porsche. Here, you can now add your vehicle(s) and immediately use all the advantages of My Porsche in your browser or in the app.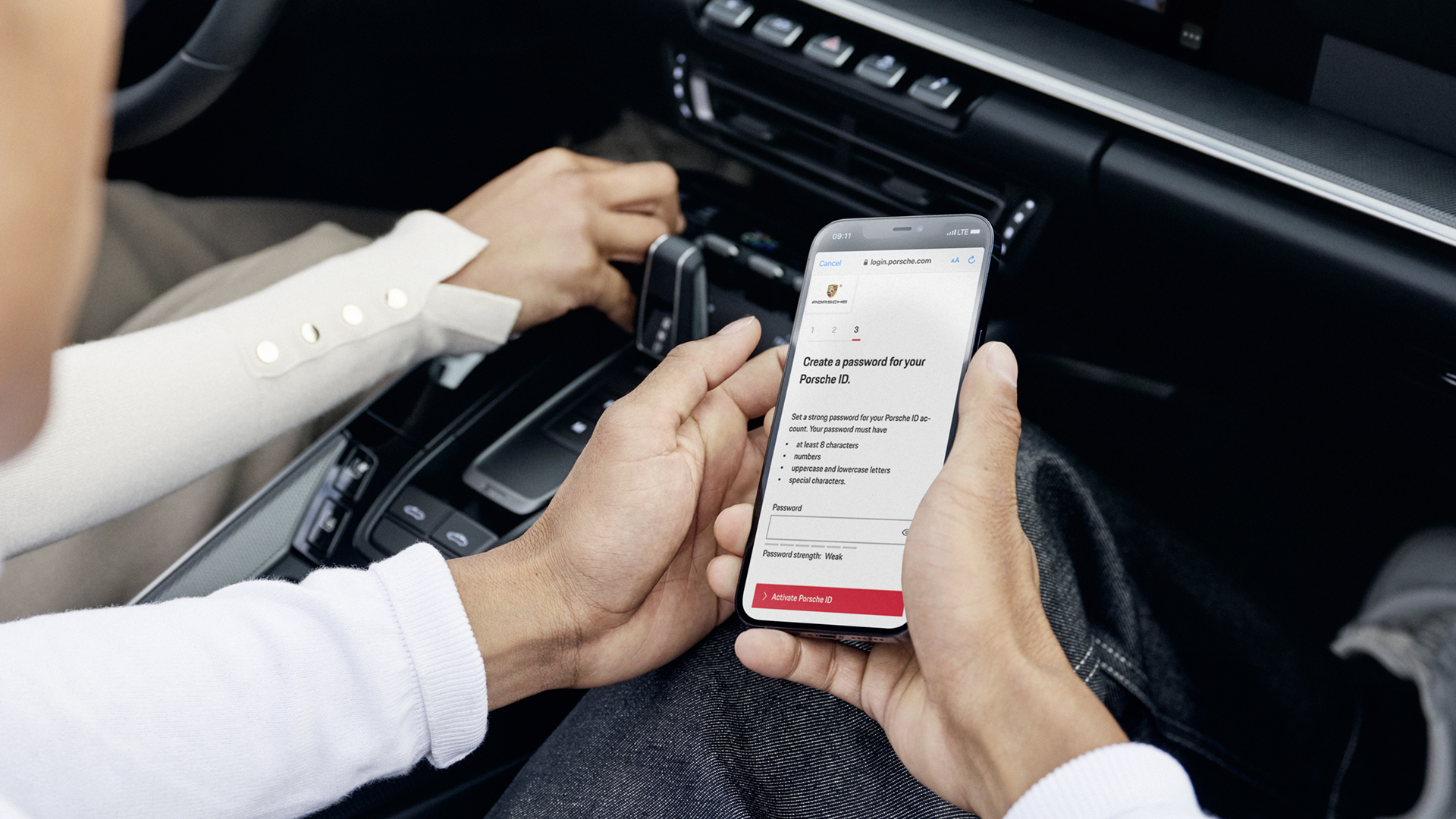 Please note that the functionality of My Porsche may differ depending on the model, model year and country availability.