Porsche Tequipment Genuine Accessories
Sports exhaust systems and sports tailpipes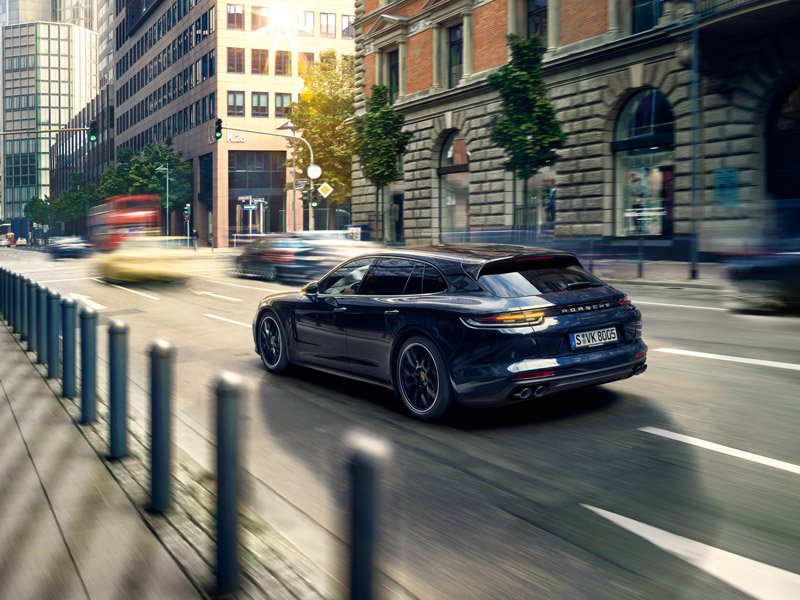 Adrenaline at the push of a button
The Porsche sound. Powerful, throaty, sporty. And the best thing about this: it can be further enhanced – with the sports exhaust systems and specially designed sports tailpipes.
Read more
Porsche Tequipment for your Macan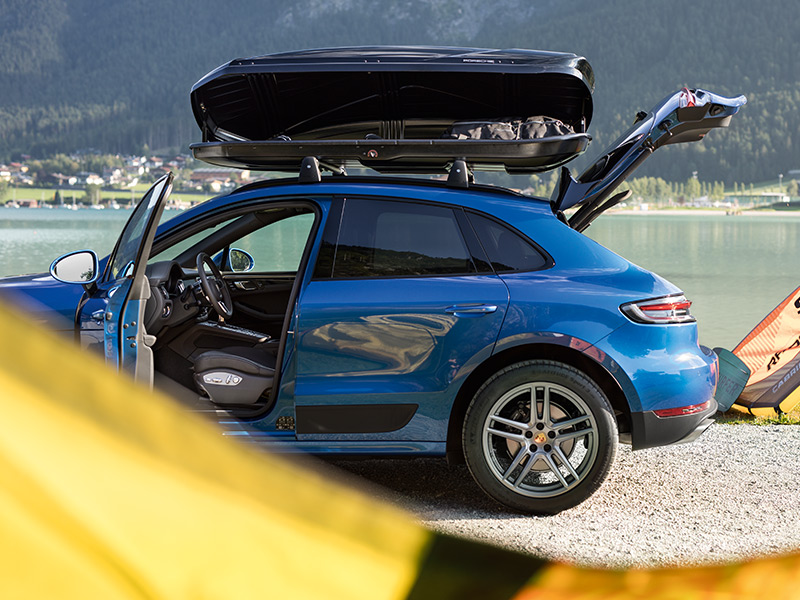 Choose Thrilling. Increased.
Made for an intense lifestyle, and plenty of space for hobbies and leisure. With personalisation options from Porsche Tequipment, not only do you extend the scope of your Macan, but also lend it your very own personal touch.
Read more
White Edition car care range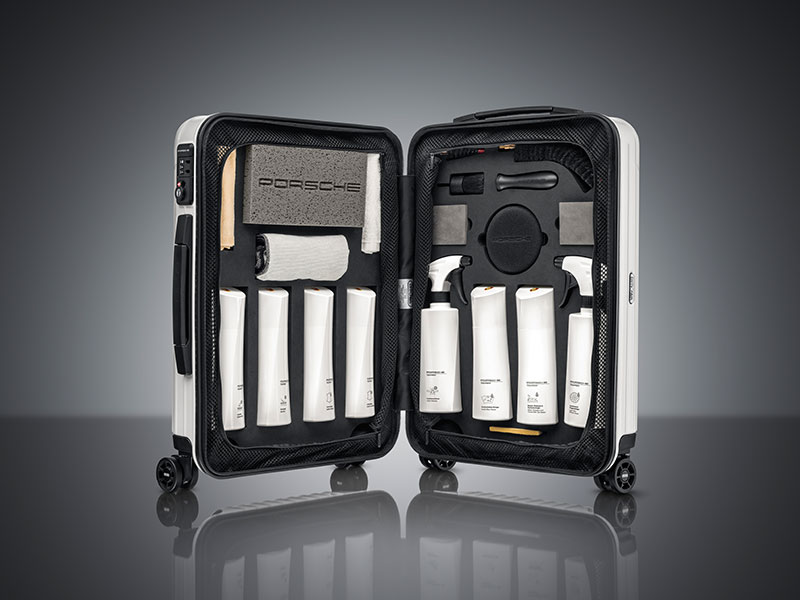 Car care products of sports car standard
What applies to our vehicles also applies to our car care products: the highest standards of quality, design and, of course, functionality. Because we're not only concerned with the perfect appearance of your Porsche, but also with unadulterated driving pleasure.
Read more
Driving pleasure that you can feel, hear and see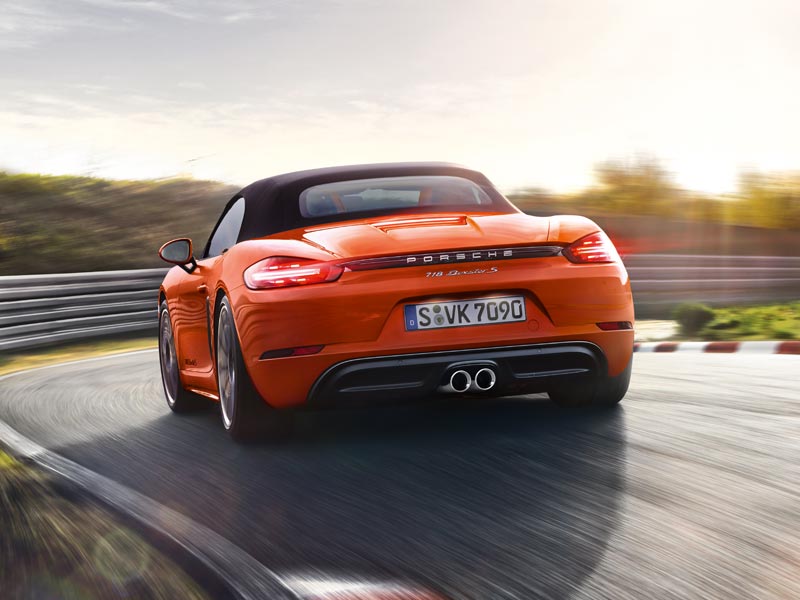 The Porsche Sound. Powerful, rich, sporty. The best thing about it is that it can get even better. Thanks to the sports exhaust system with silencers, including sports tailpipes in unique design. The sound changes depending on driving style: a calm driving style keeps the standard rich sound, but this changes to become much racier during sporty driving. All at the push of a button. A switch for activating the sports exhaust system is integrated in the control panel of the centre console.
The SportDesign package guarantees an unmistakeable look and an even more powerful appearance. It includes a new front apron, a unique SportDesign rear end as well as exterior items painted in Black or exterior colour depending on the model range (e.g. tailpipe cover, roof spoiler separation edge, rear centre panel).
Read more
Tequipment accessories finder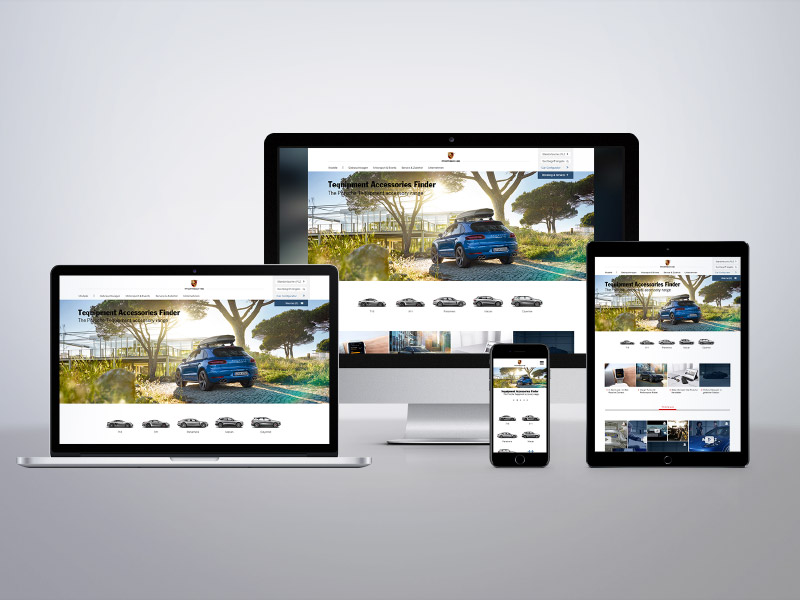 The Porsche Tequipment accessory range
You have already made your dream come true. Now it's time for those little extras. For the interior or exterior. With Porsche Tequipment, you can design your vehicle according to your individual wishes. All the options for your model are available in the Tequipment accessories finder.
Read more
A taste for adventure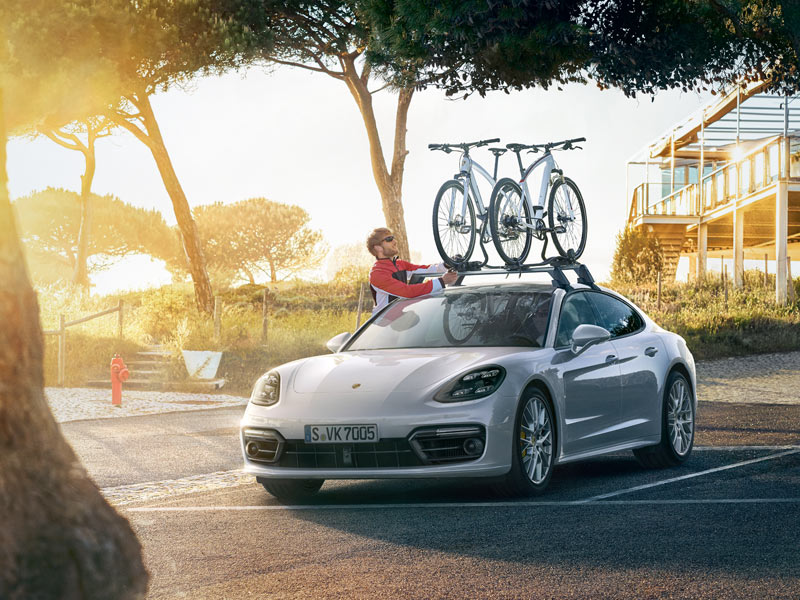 Accessory highlights for the new Panamera.
The point where most people stop is where we think the fun really begins. With your new Panamera, conventions will be nothing but a speck in the rearview mirror.
After all, your new companion was designed to take you into uncharted territory. No matter where you want to go or what you plan to do.
The diverse range of products from Porsche Tequipment means that you'll always arrive at your destination perfectly equipped.
Porsche Individuality App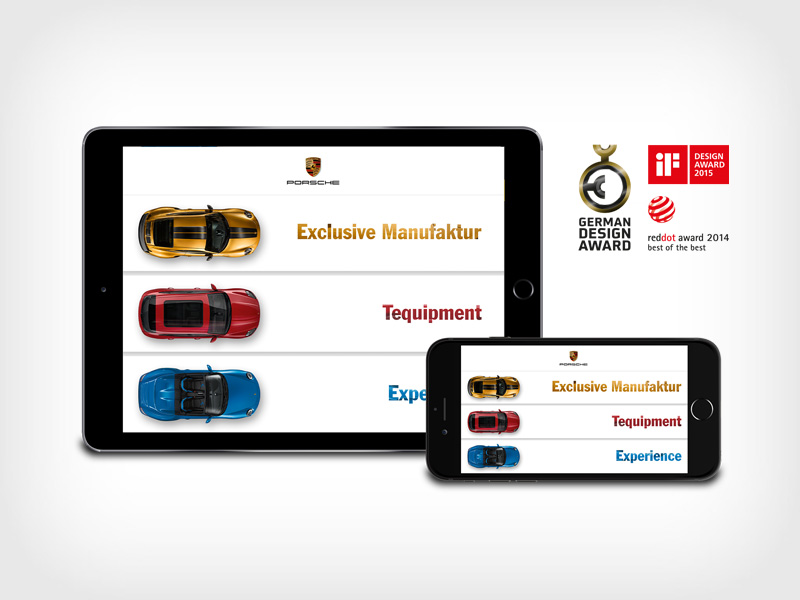 Do you want a fun way to discover Porsche personalisation options? With the Individuality app from Porsche Exclusive Manufaktur and Porsche Tequipment, this is now quite simple. In the app, you will learn all about the options to make your Porsche even more personal – from the factory or retrofitted. Let yourself be inspired by a wide range of personalisation options, background information and surprising details from Porsche Exclusive Manufaktur and Porsche Tequipment on your Apple® devices.
To download
Porsche Tequipment Accessories Catalogue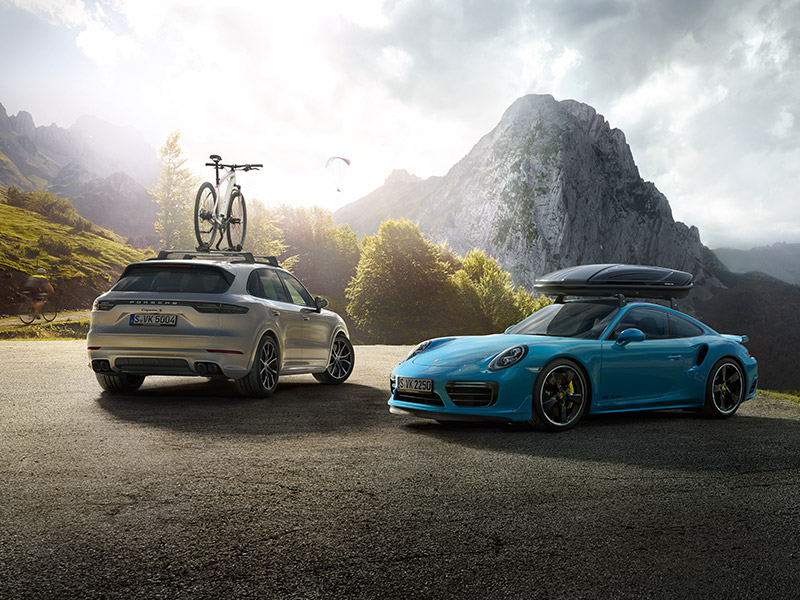 Immerse yourself in the world of Porsche Tequipment. From model-specific accessory products to general accessory solutions: take inspiration from the varied product programme featured in our Genuine Porsche Tequipment Accessories Catalogue.
Philosophy & History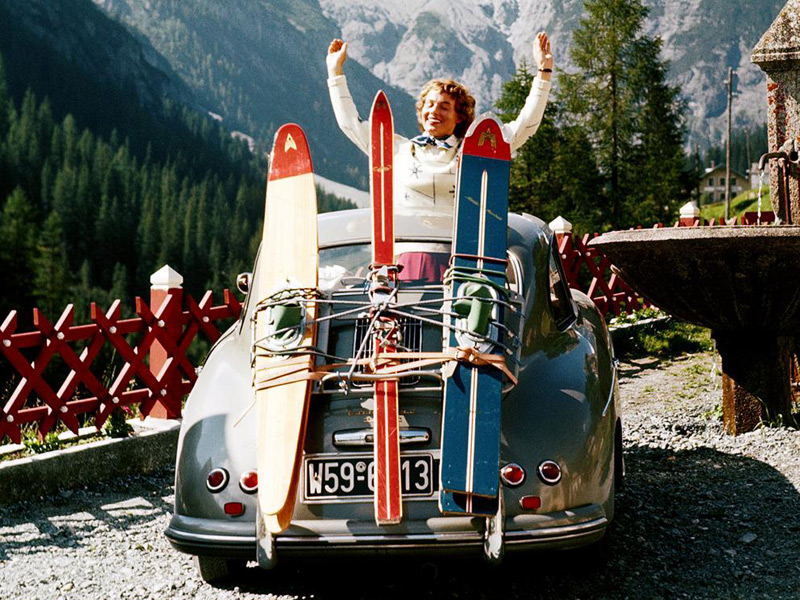 As always our favourite pastime: creating accessories for childhood dreams.
With the experience and expertise from over 20 years, Porsche Tequipment stands for one thing: the customary Porsche quality. Perfectly tailored to your lifestyle and your Porsche, Tequipment high quality products allow you to adapt your Porsche to your own personal wishes. Retrospectively and with ease. To discuss how to personalise your Porsche, please contact your local Centre.
Read more