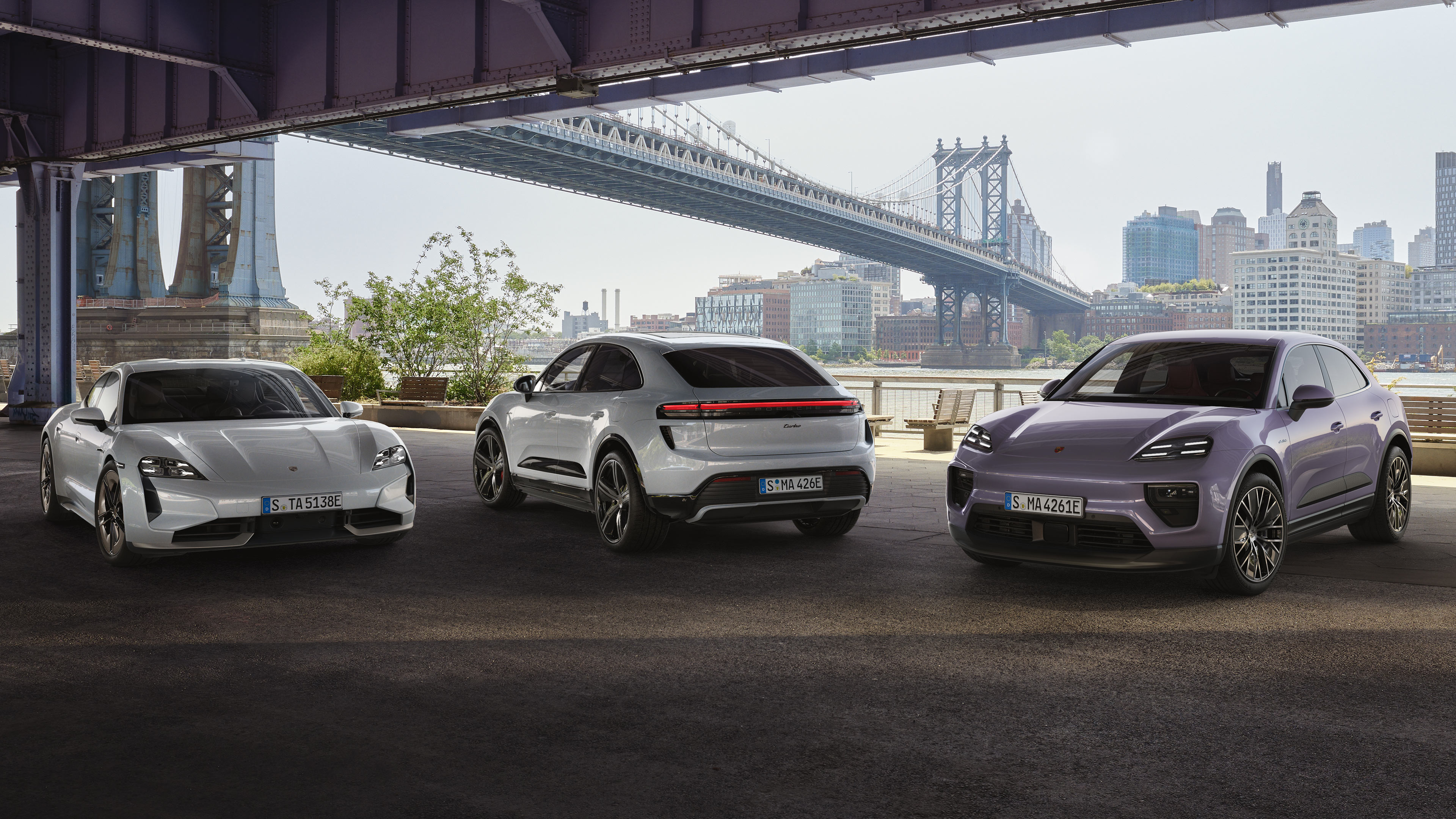 Experience electromobility with Porsche E-Performance.
Soul, electrified.
We are driven by our passion for sports cars. With Porsche E-Performance, our concept for emotional electromobility, we are taking a step further toward the mobility of the future. And bringing Porsche electric and plug-in hybrid models together with a sophisticated charging infrastructure. For more performance in everyday life and more sustainable mobility.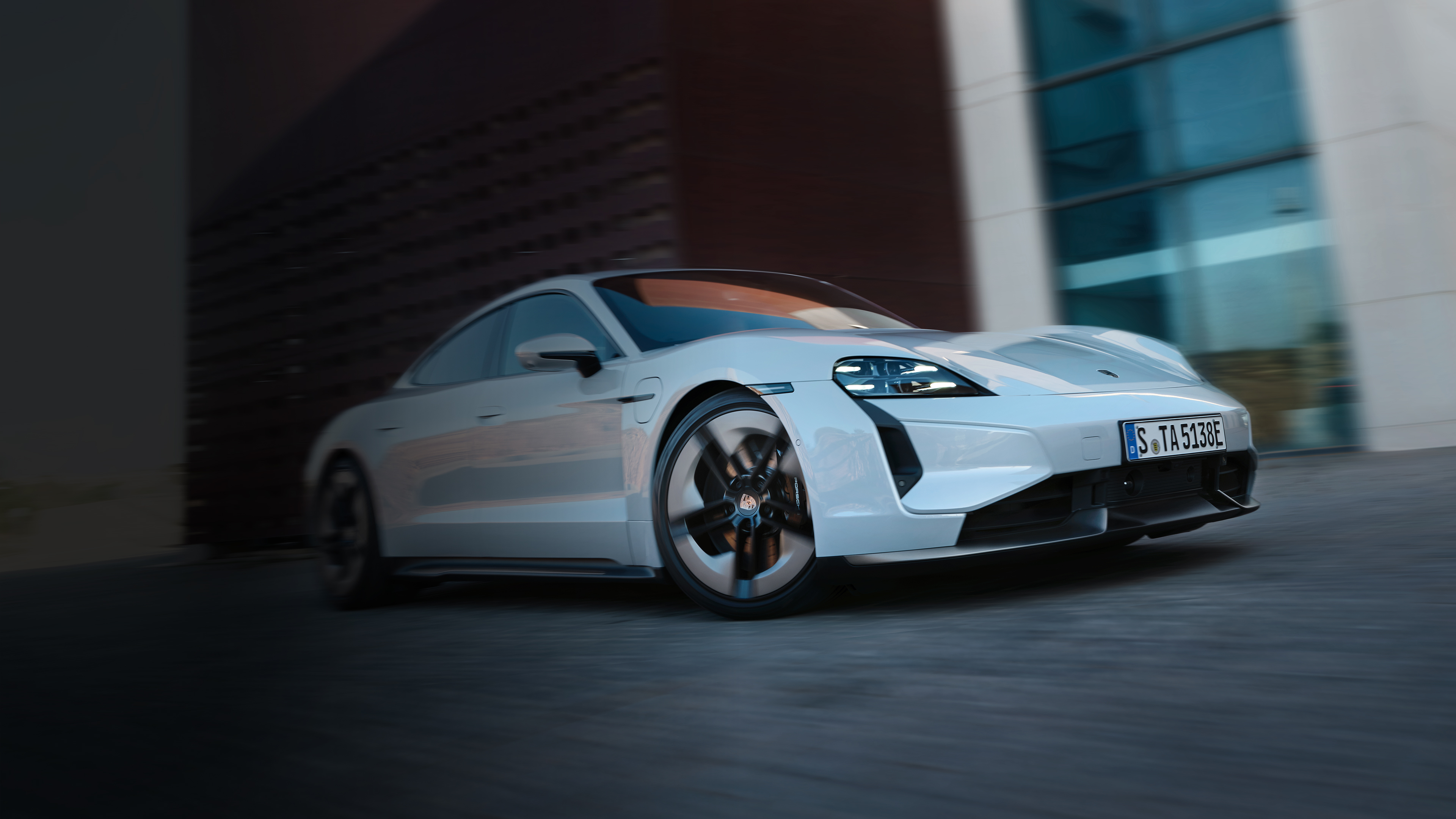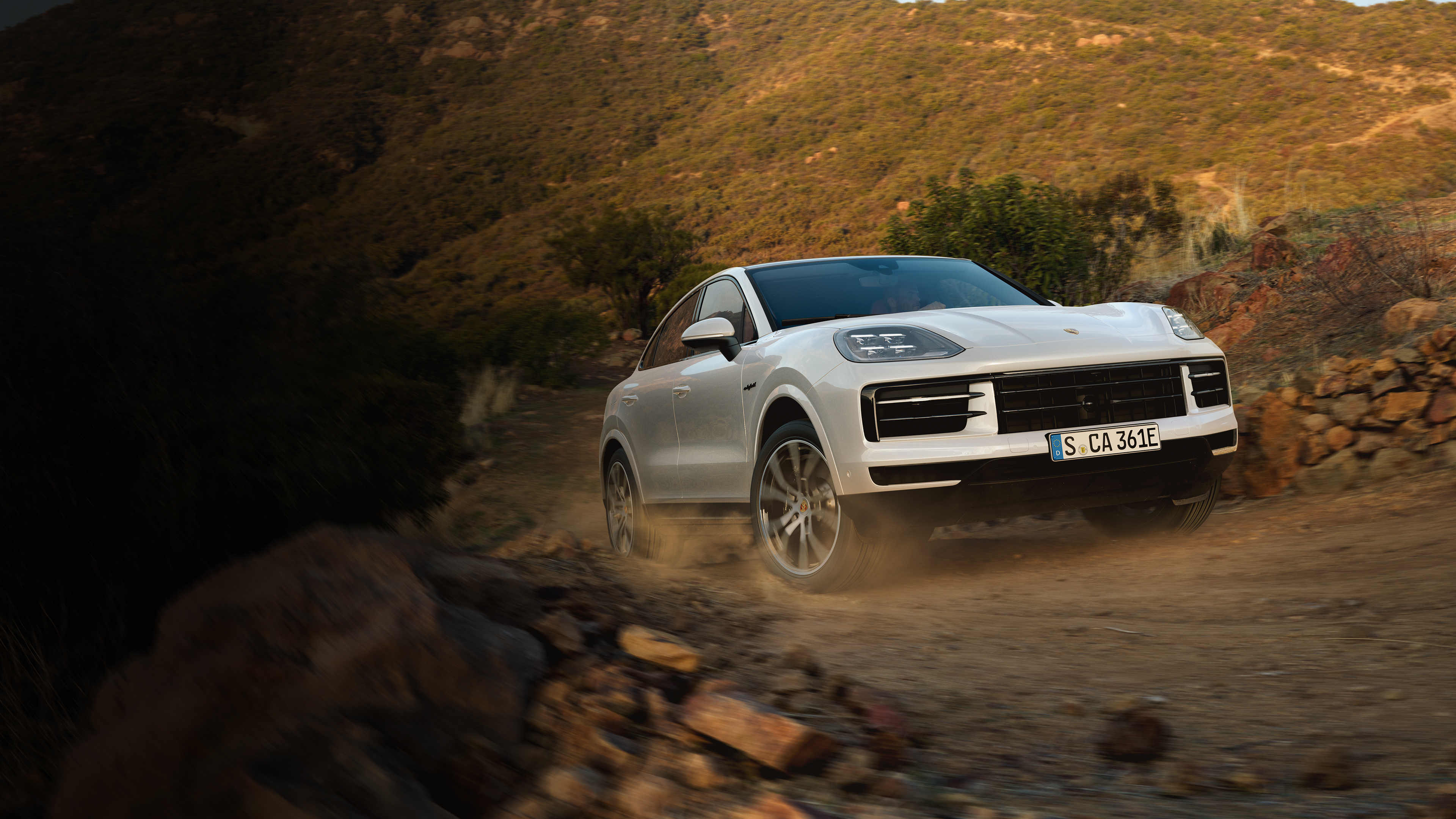 Porsche E-Performance model variants.
All-electric models
The Porsche electric vehicles with all-electric drive can be charged from 5 to 80% in 22.5 minutes¹. The Porsche Taycan models are the currently available all-electric models.


¹ In ideal conditions: CCS speed charging pedestals with >270kW, >850V, battery temperature 86°F to 95°F and output state of charge 5%.
Plug-in hybrid models
Our Porsche plug-in hybrid models are powered by a combination of combustion engine and electric motor. They can be charged at all AC charging stations. The Cayenne E-Hybrid and Panamera E-Hybrid models are the currently available Porsche plug-in hybrid models.
Discover all model variants of our all-electric vehicles and plug-in hybrids.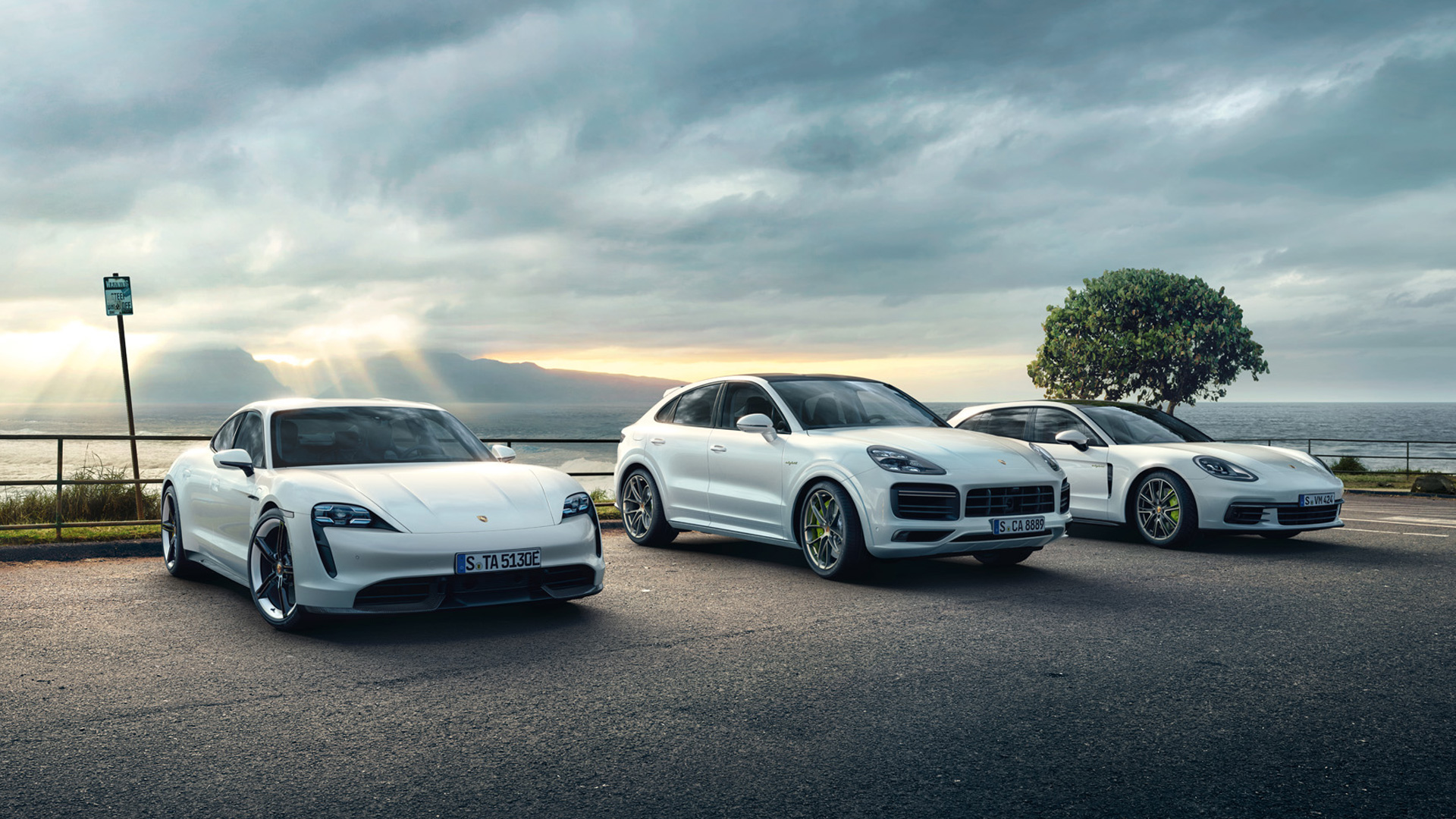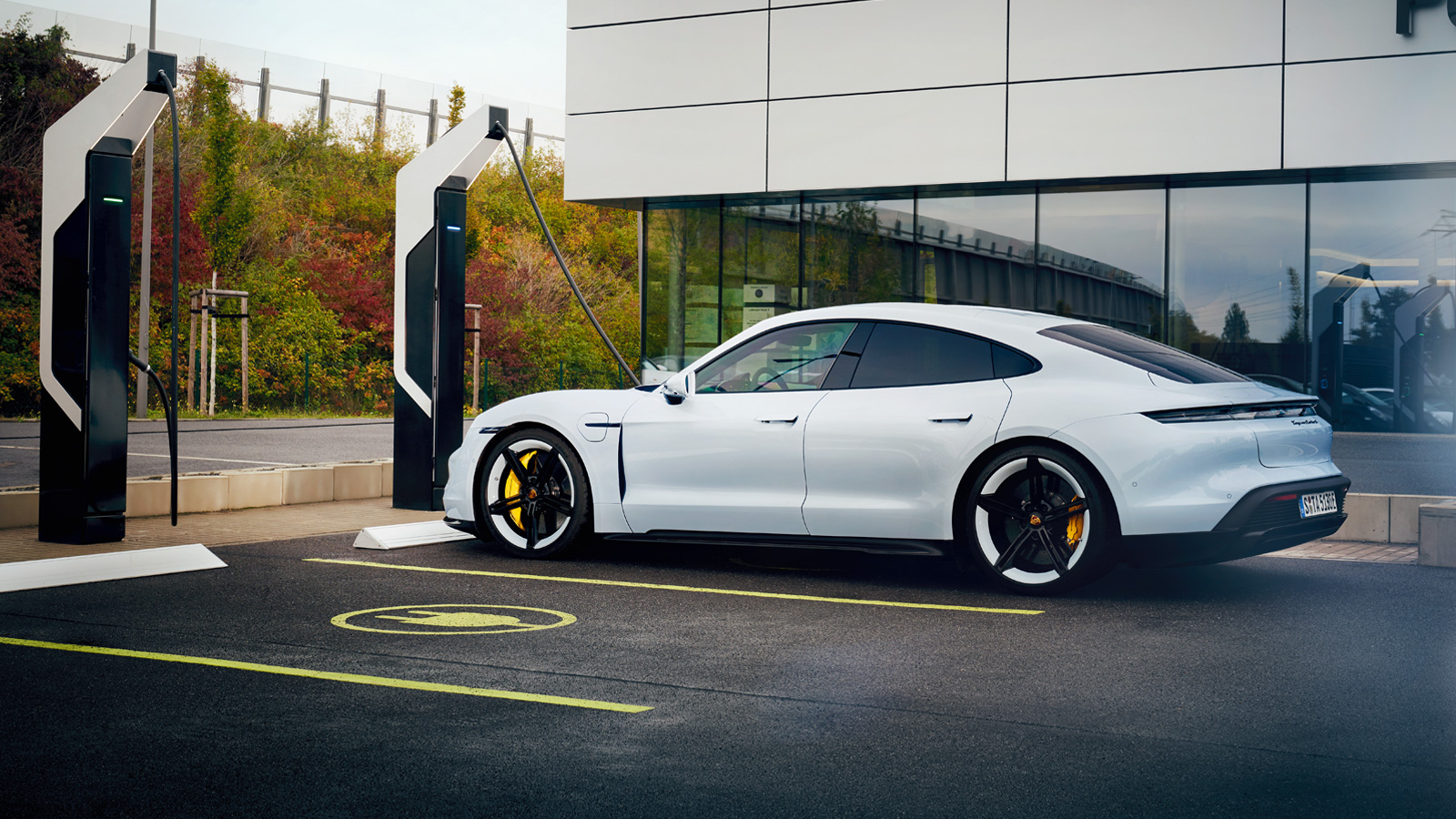 Learn more about available incentives.
Some state governments are offering special incentives for hybrid and battery electric vehicles. Discover what financial incentives are being offered in your area by visiting energy.gov.
Find charging stations on your route using the Charge Map.
The Porsche Charge Map shows you available charging stations on your route. This allows you to plan charging stops that match the range of your electric vehicle.
Charging all-electric models.
Electromobility requires a good charging infrastructure: as the driver of an all-electric Porsche, you can choose from a wide network of different charging stations. At home, on the road at public charging pedestals and at your destination. Speed charging stations are also available on the road – here you can charge particularly quickly using direct current, also known as DC charging.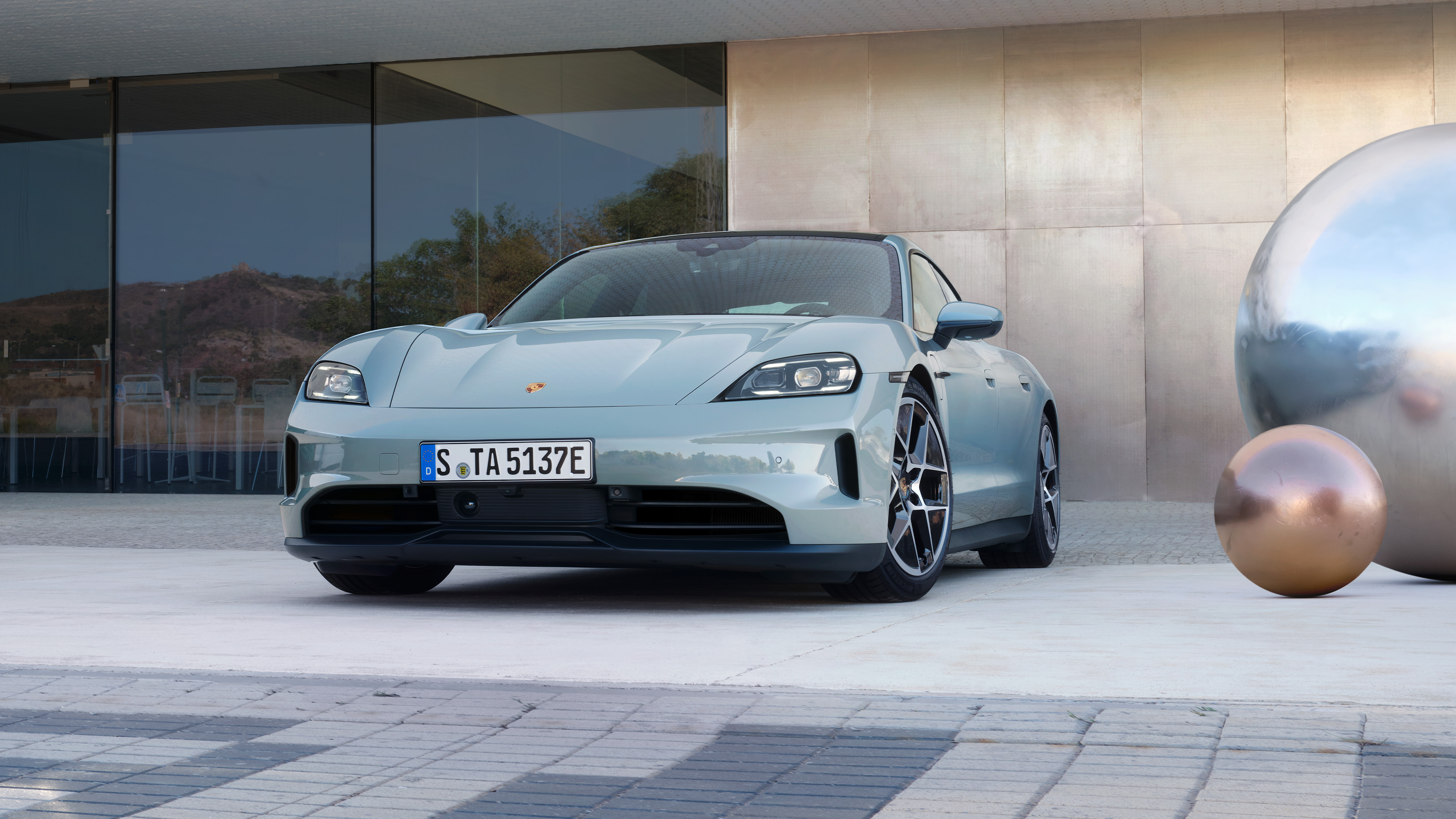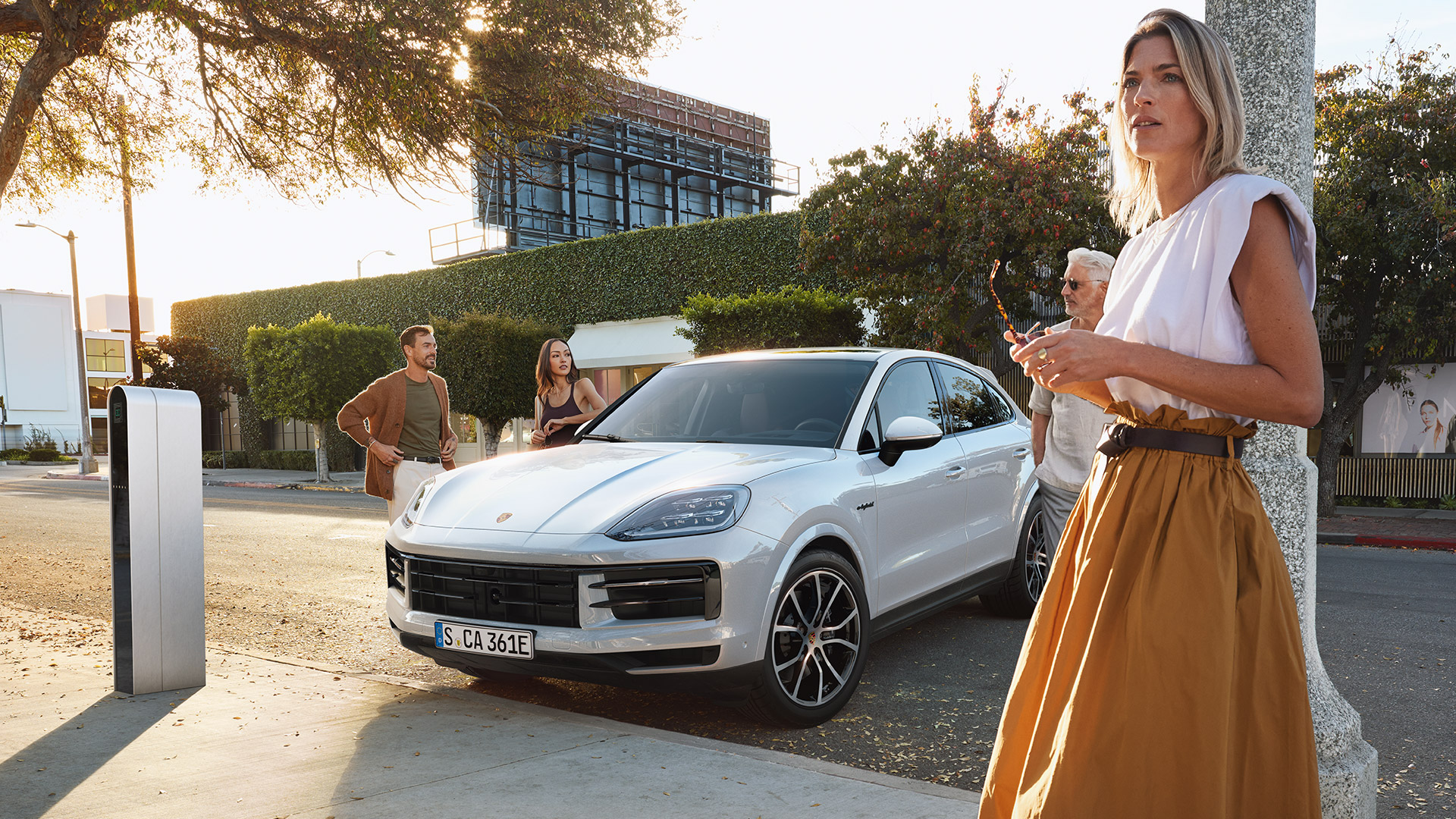 Charging plug-in hybrid models.
Charge your plug-in hybrid model conveniently at home. On the road, public charging pedestals with alternating current are available. Charging with alternating current is also called AC charging.

Porsche Wall Charger Connect.
With the Porsche Wall Charger Connect you can charge your all-electric or plug-in hybrid vehicle - all from the comfort of your own home. Once plugged in, it takes less than five hours to get you from 0 to 100% battery charge (charging at 19.2 kW AC in combination with 19.2 kW on-board charger). Fast and easy charging to get you back on the road quickly.
FAQs.
Reset
Your questions about the first electric sportscar, answered. From commonly used terms, to the best ways to charge, learn more about what it could be like to own an electric car with a sportscar soul.
1. What do common electric vehicle terms mean?
BEV: Battery electric vehicle.
Kilowatt (kW): The unit of measure for power level. In BEV terms, it is the level of power at which your vehicle can charge.
Kilowatt hour (kWh): The unit of measure for energy storage. It indicates the capacity of the battery.
Volt: The electrical potential or performance of the electrical system, which ultimately influences the charging speed. Like water running through a hose, the higher the volts the greater the pressure, the faster the charge.
Ampere or Amp: The unit of electrical current, meaning how much energy travels through a circuit. Keeping with the hose analogy, then amps is the diameter of the hose.
Amp x Volts = Power 40 amps x 240 volts = 9,600 watts or 9.6kW
State of Charge (SoC): The term used to show how charged the battery is in percent.
ICE – Internal Combustion Engine
2. How does the driving experience differ between EVs and ICEs?
In the Taycan, the dynamics and handling allow for a genuine sports car driving experience. The low center of gravity from battery placement. The instant torque. And even the sound. Though EVs are typically quieter than ICE vehicles, they can still be heard. The Taycan offers an optional Porsche Electric Sport Sound that when engaged amplifies the natural electric motor sound and adds a visceral note when accelerating.
3. What is My Porsche and how can it help me manage my Taycan?
With the My Porsche app and Porsche Connected services, you can comfortably operate various vehicle functions from your living room. For example, you can control the charging process, check the state of charge of your battery or bring your all-electric Porsche to a comfortable temperature before you start your trip.
4. What is destination charging?
Destination charging is a service that Porsche offers in conjunction with other external properties. They can be located in the vehicles PCM and can be filtered and added as destinations as needed. The charging speeds are not a fast as DC chargers, but can be able to deliver charging speeds of up to 19.2 kW. Places like race tracks and hotels are examples of where you would find destination charging.
For more information visit https://www.porsche.com/usa/destination-charging/
5. Does Porsche offer a fast-charging device for the home?
Yes, the Porsche Wall Charger Connect is available and is able to recharge your vehicle faster than ever before, all from the convenience of your own home. In under 5 hours, your battery can be fully charged. And beyond being fast, it's smart. The Porsche Wall Charger Connect runs automatic software updates to keep both itself and the Taycan, always operating at peak performance. Learn more about ordering and installation here:
E-Performance Magazine.
Immerse yourself in the world of electromobility: read our magazine for exciting articles and reports plus exclusive interviews about Porsche electric vehicles, trends and developments in electromobility and our concept of the car of the future.

Help & Contact.
Our help & contact area contains all the important information and contact details for any questions you may have regarding electromobility at Porsche.