Porsche Classic has an objective: the maintenance and care of legendary vehicles, such as the 356, 914, 959 and 911 up to and including type 996, as well as the four- and eight-cylinder 924, 928, 944 and 968 series. The Boxster, type 986, the Carrera GT super sports car and the first-generation Cayenne are also supported.
By producing and supplying more than 60,000 Porsche Classic Genuine Parts, we are ensuring that these legends will be on the road for a long time to come.
The prerequisite for this is our state-of-the art warehouse. We send the spare part items directly to Porsche Classic partners and Porsche Centres via the international Porsche sales network.
How are our genuine parts created? We do this using original drawings, detailed descriptions, an extensive warehouse of sample parts and the expertise of our employees. More than 1,000 Classic suppliers ensure that each individual part meets the highest requirements: Porsche requirements. In that way, the high Porsche standards regarding technology, safety and quality are, of course, always fulfilled – even when parts are relaunched. We ensure this by means of production using state-of-the-art manufacturing processes and with original tools. We also continually scrutinise, update and expand our stock of parts. This enables us to fill any gaps in the spare parts range and look after more and more models.
How do we treat your vehicle in this process? As if it were our own. Always. We strive to achieve this using all of our knowledge from decades of working with Porsche Classics. This makes us your competent contact person when it comes to the service, repair and restoration of Porsche standard-production vehicles. For this, we use original special tools – such as body frame gauges – as well as all technical documents and the historic archive. And, of course, the many decades of professional experience of our Porsche Classic experts. Obviously, all work on your vehicle is carried out at Porsche AG in accordance with the highest requirements regarding quality and originality. In a nutshell: your classic Porsche is in the very best hands with us.
Are you missing a genuine part?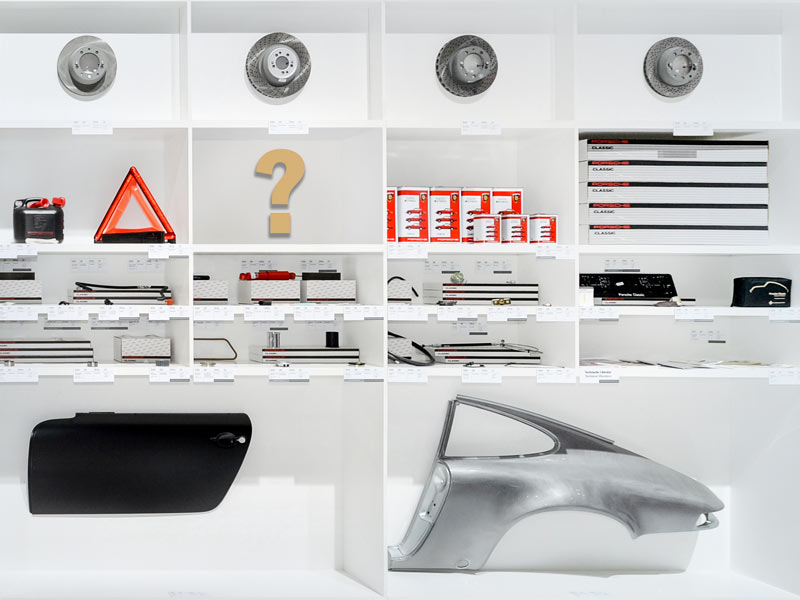 Will you join the Porsche Classic product development process?
Are you missing a genuine part? Then just fill out our feedback form and tell us what you need.
To feedback form