ORIGINALE – The Porsche Classic catalogue
The fascination of Porsche is timeless. How can you tell? Because more than 70% of all Porsche vehicles ever built are still on the road today. This speaks volumes for Porsche and for the passion of the drivers. We make a vital contribution towards this by producing and supplying more than 60,000 Porsche Classic Genuine Parts via the Porsche Classic Partners situated all around the world. This blanket coverage of genuine parts has one objective: to ensure that every Porsche remains a Porsche.
In the Porsche Classic catalogue "ORIGINALE", we are presenting a selection of product highlights and innovations from the range of Porsche Classic spare parts and accessories. We also tell you some interesting details about certain products – namely the histories being the production and testing procedures. Each genuine part has its own exciting story to tell. You will also find the latest reissued parts in our Porsche Classic Product News.
ORIGINALE – Teile, Typen, Technik
Are you missing a genuine part?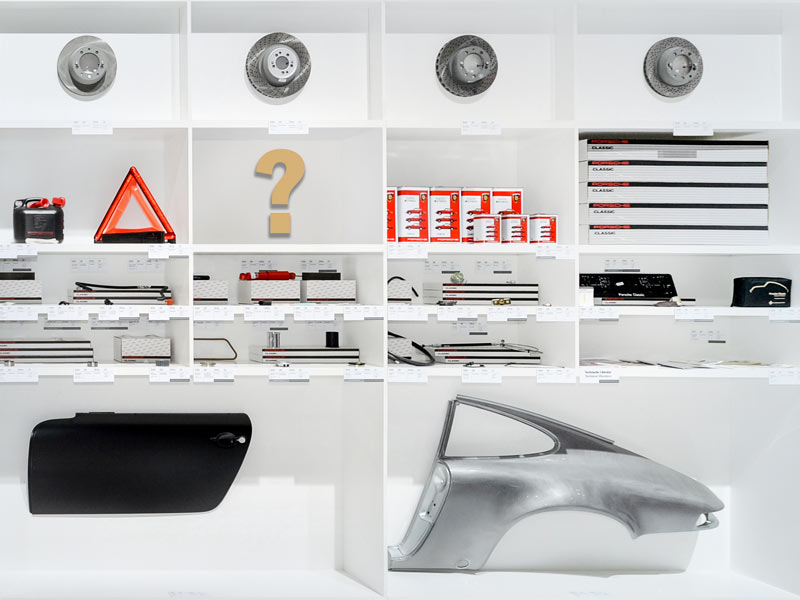 Will you join the Porsche Classic product development process?
Are you missing a genuine part? Then just fill out our feedback form and tell us what you need.
To feedback form