A taste for adventure.
Accessory highlights for the new Panamera.
Do you believe that limits are there to be pushed? We can only agree. It's admittedly hard to imagine that anything is missing from a Panamera. But Porsche Tequipment accessories make it possible to push the limits of what is feasible. We offer the right products. For every trip, whether short or long.
No room for compromises: Transport solutions
Due to country-specific legislation and requirements, some products may not be available in certain countries.
A big adventure for small passengers: Child seats
Even little ones will find lots to get excited about.
Riding in a Porsche is one of life's great experiences. For small children also. That's why child seats from Porsche Tequipment are available for small Porsche passengers from 0 to 12 years. The fabrics used are breathable, skin-friendly and easy to maintain. The covers are removable and washable.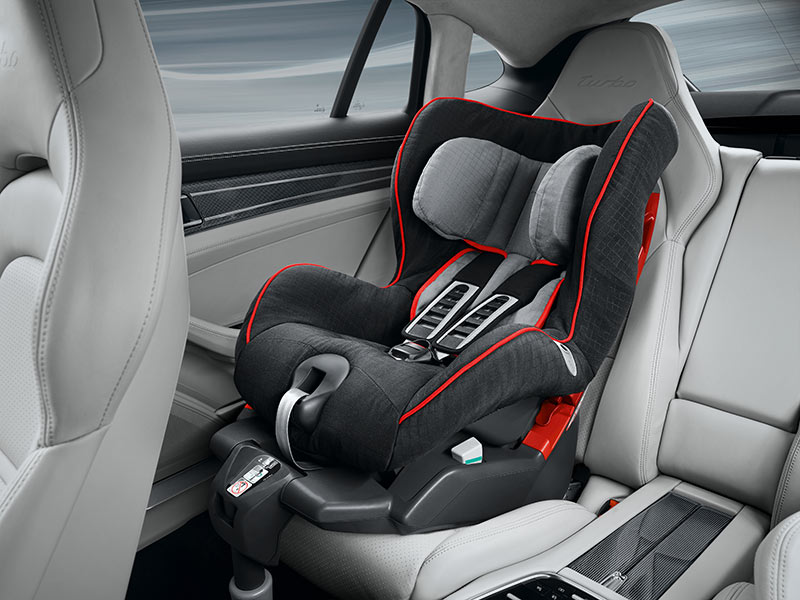 Porsche Junior Seat ISOFIX
The 5-point belt system provides a more secure hold. With multiple adjustable seat positions, height-adjustable headrest and shoulder belts. The seat can be fastened in place using either the vehicle seat belt or the ISOFIX/ISOFIT system.
Group: G 1
Weight: 9 to 18 kg
Age: approximately 9 months to 4 years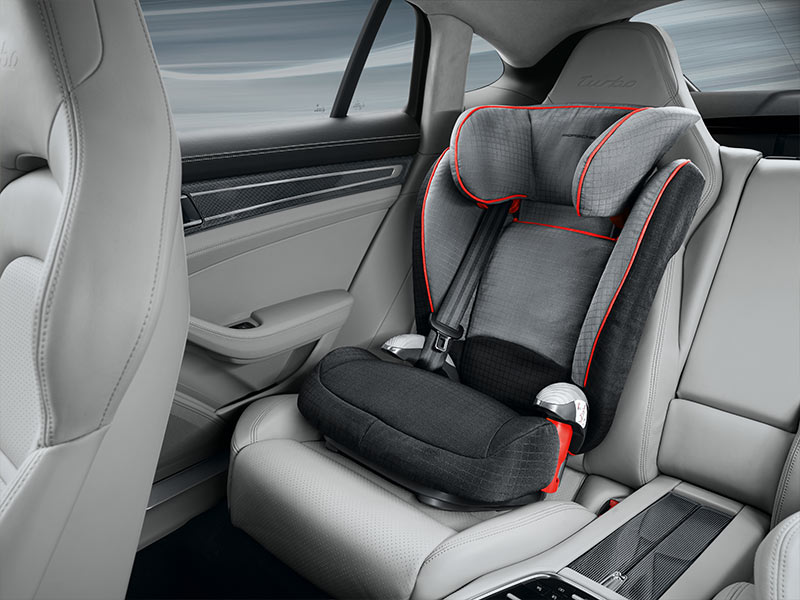 Porsche Junior Plus Seat
With multiple height-adjustable headrest and width-adjustable seat surface. The seat is fastened in place using the vehicle seat belt. Also available as Porsche Junior Plus Seat ISOFIT.
Group: G 2 – G 3
Weight: 15 to 36 kg
Age: approximately 4 to 12 years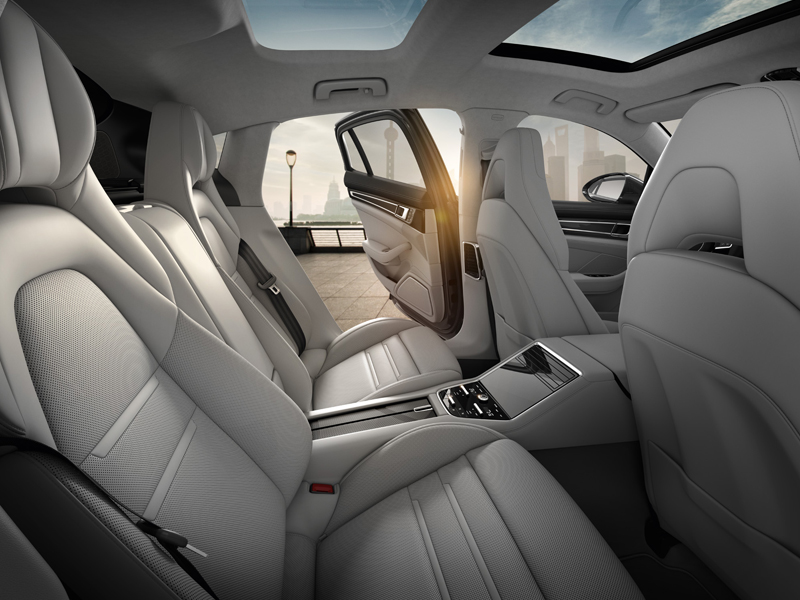 ISOFIX fastening system
The seat system of the Panamera provides ISOFIX child seat preparation on the outer rear seats as standard and on the passenger seat as an option. This allows Porsche child seats to be attached easily and securely to the vehicle seats. For a rigid and secure connection between the vehicle body and the child seat.
Use of a Porsche child seat on the passenger seat requires the child seat preparation available from the factory and, for children up to 27 kg, deactivation of the passenger airbag. Please note: For which vehicles or car seats the child seat is approved, please refer to the operating instructions of the child seat and the vehicle.
Tequipment Accessories Finder
Discover the whole product range for your Panamera.
Whether you lead an urban lifestyle, run a family or practice extreme sports; whatever you have in mind, you need the right accessories. No matter which adventures you tackle with your Panamera. Porsche Tequipment has the right solutions. Discover the whole range of accessories for the Panamera in the Tequipment accessory finder.