Porsche Tequipment for your Macan
Made for an intense lifestyle, and plenty of space for hobbies and leisure. With personalisation options from Porsche Tequipment, not only do you extend the scope of your Macan, but also lend it your very own personal touch.
Retrofit options for your Macan



















Tequipment Macan product range
Transport and protection
Transport and protection
A hunger for thrills, a desire for adventure or the joy of discovery? No problem. The intelligent transport systems from Porsche Tequipment ensure that you always have the space you need for your equipment wherever you are. And our products ensure that everything you transport is optimally protected, so that before, during and after your journey you can always think of what matters most – driving pleasure.
Exterior and performance
Exterior and performance
Your life. Your adventure. Your stories. For you, the routes of others do not count. You define your own destinations. So it's no wonder that you only listen to one thing when designing your Porsche: your own imagination. With the exterior & performance offers, you can ensure an even more dynamic appearance and emphasise the sporty side of your Porsche in an impressive way.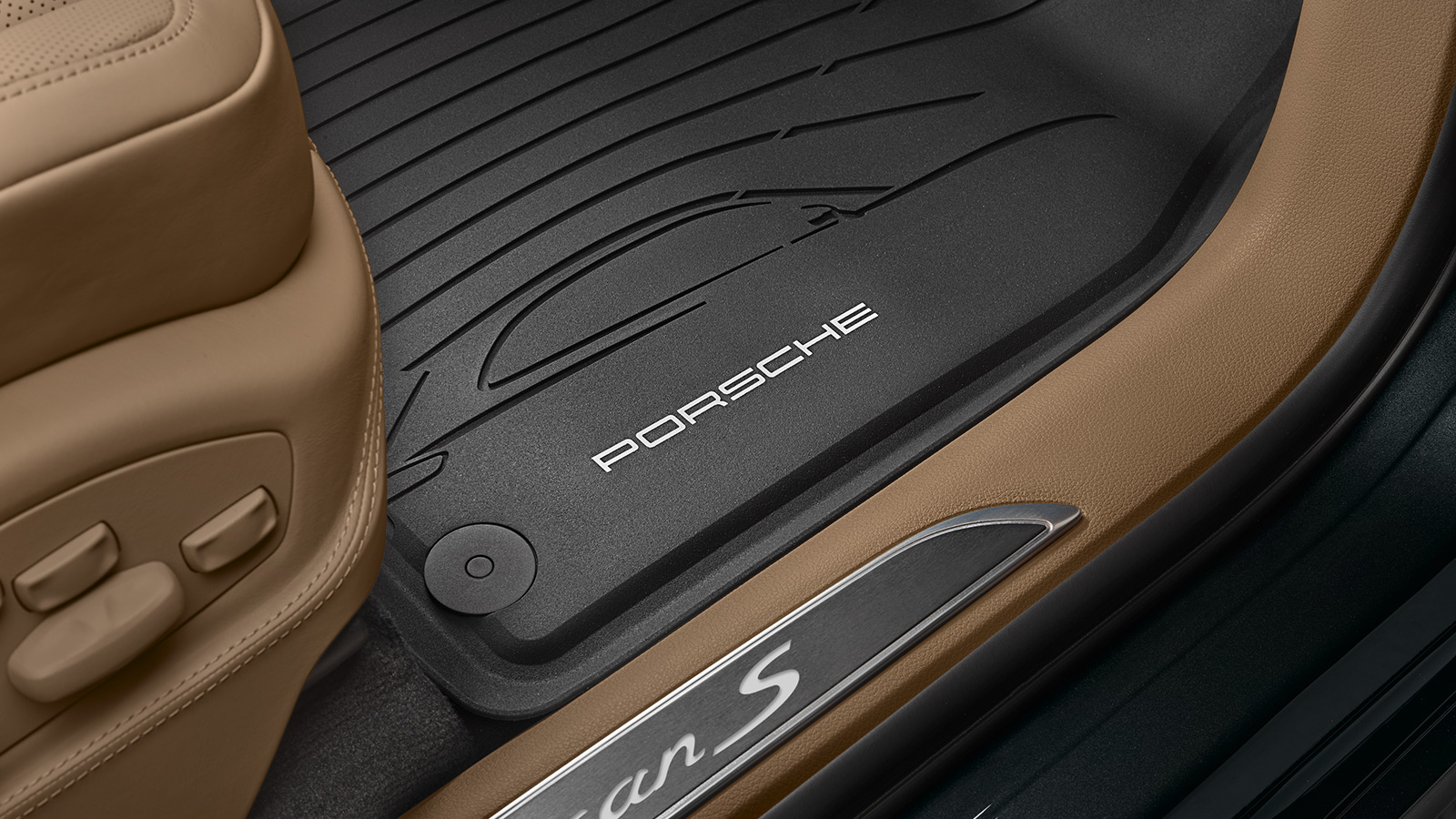 Interior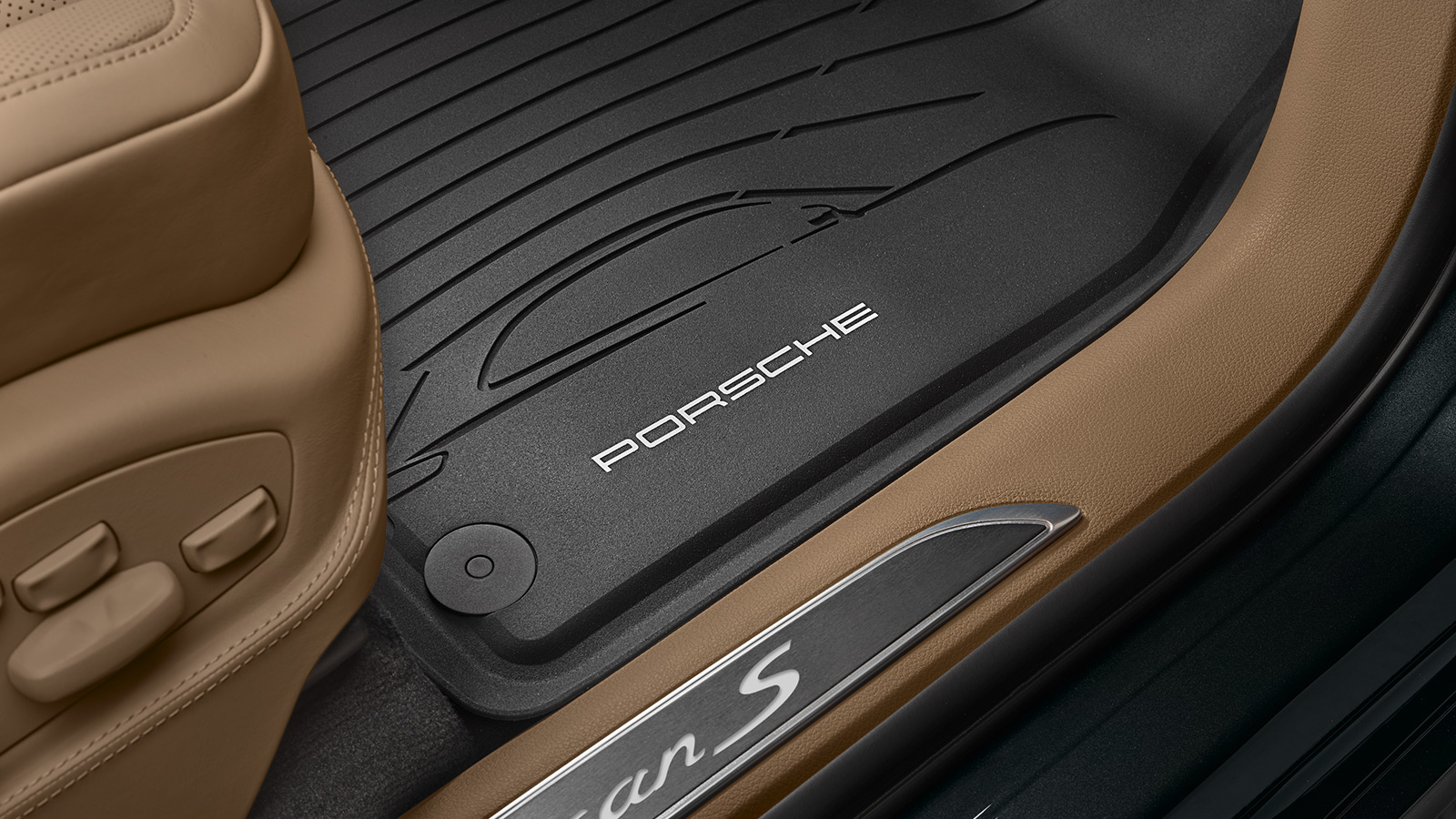 Interior
The most exciting travel destination is often that of your own imagination. So you can concentrate on just one thing when designing the interior: the joy of discovery. And your own inspiration.


More flexibility. Whatever your plans may be.
Standing still? Not an option. After all, there is still so much to discover and experience, with countless adventures waiting for you. Porsche Tequipment accessories help you reach your destination- no compromise.
Cargo liners
Available in low-sided, high-sided, and with a variable organisation system. Porsche Tequipment cargo liners are both a perfect fit and waterproof. Optimum protection ensured.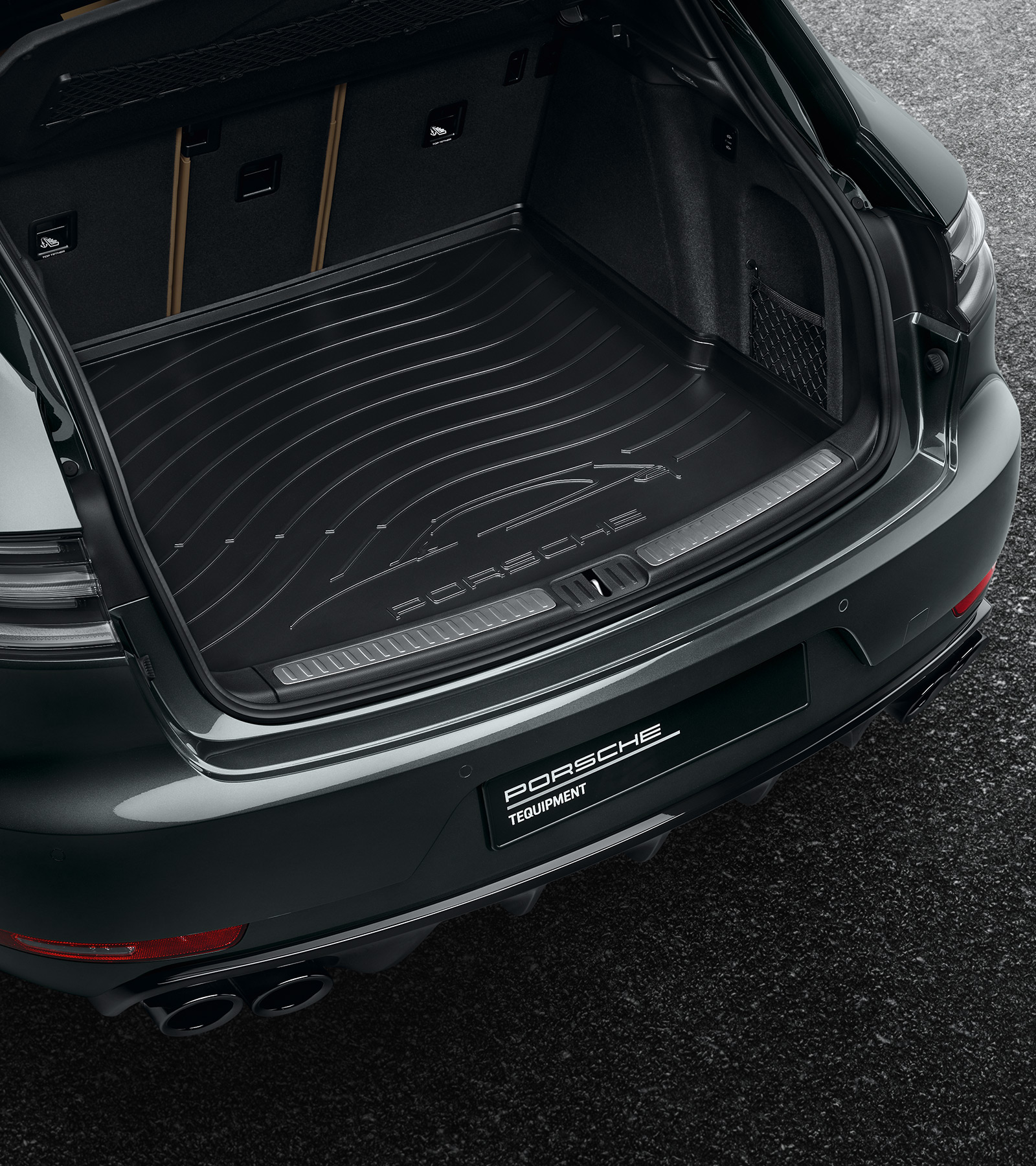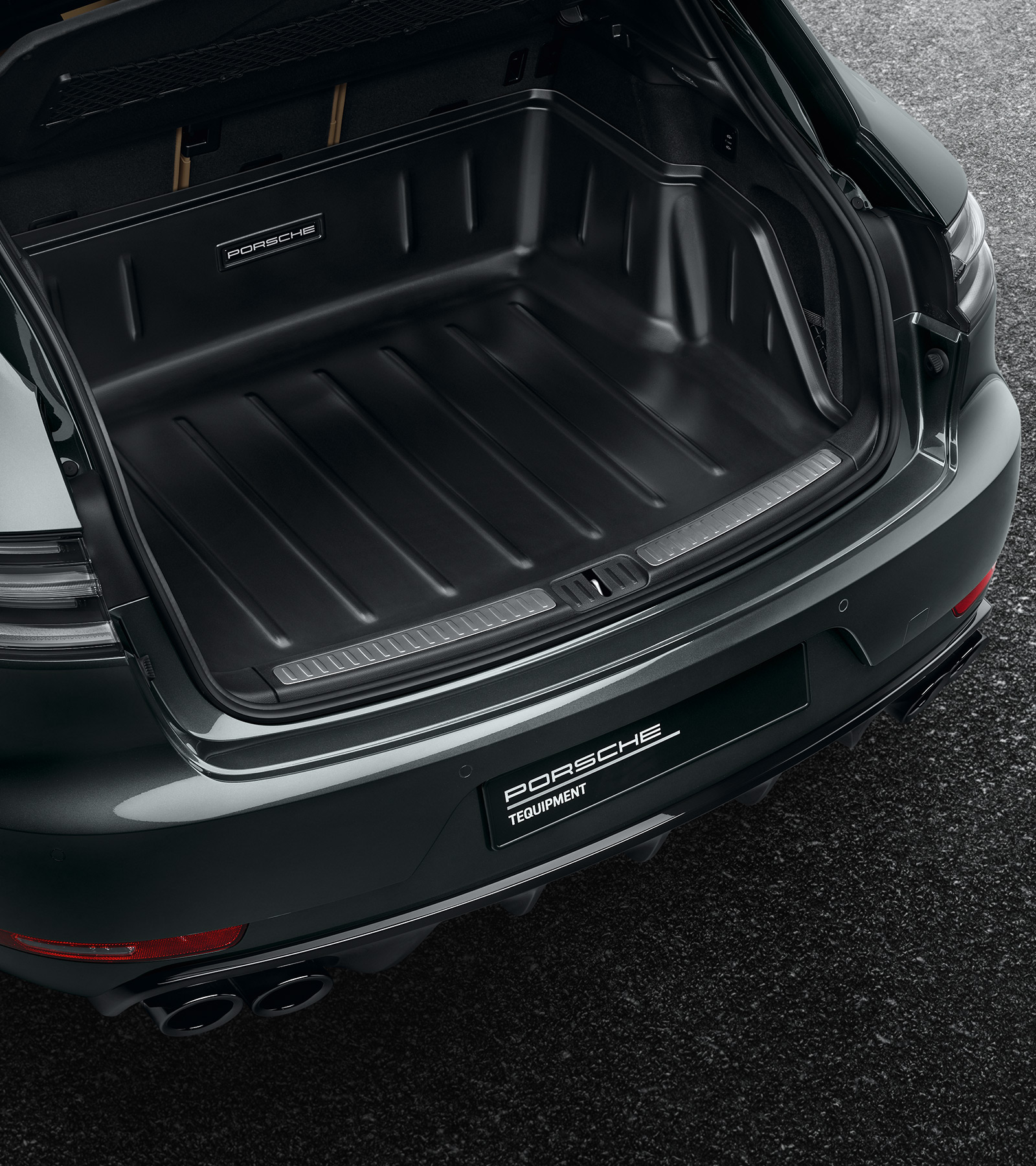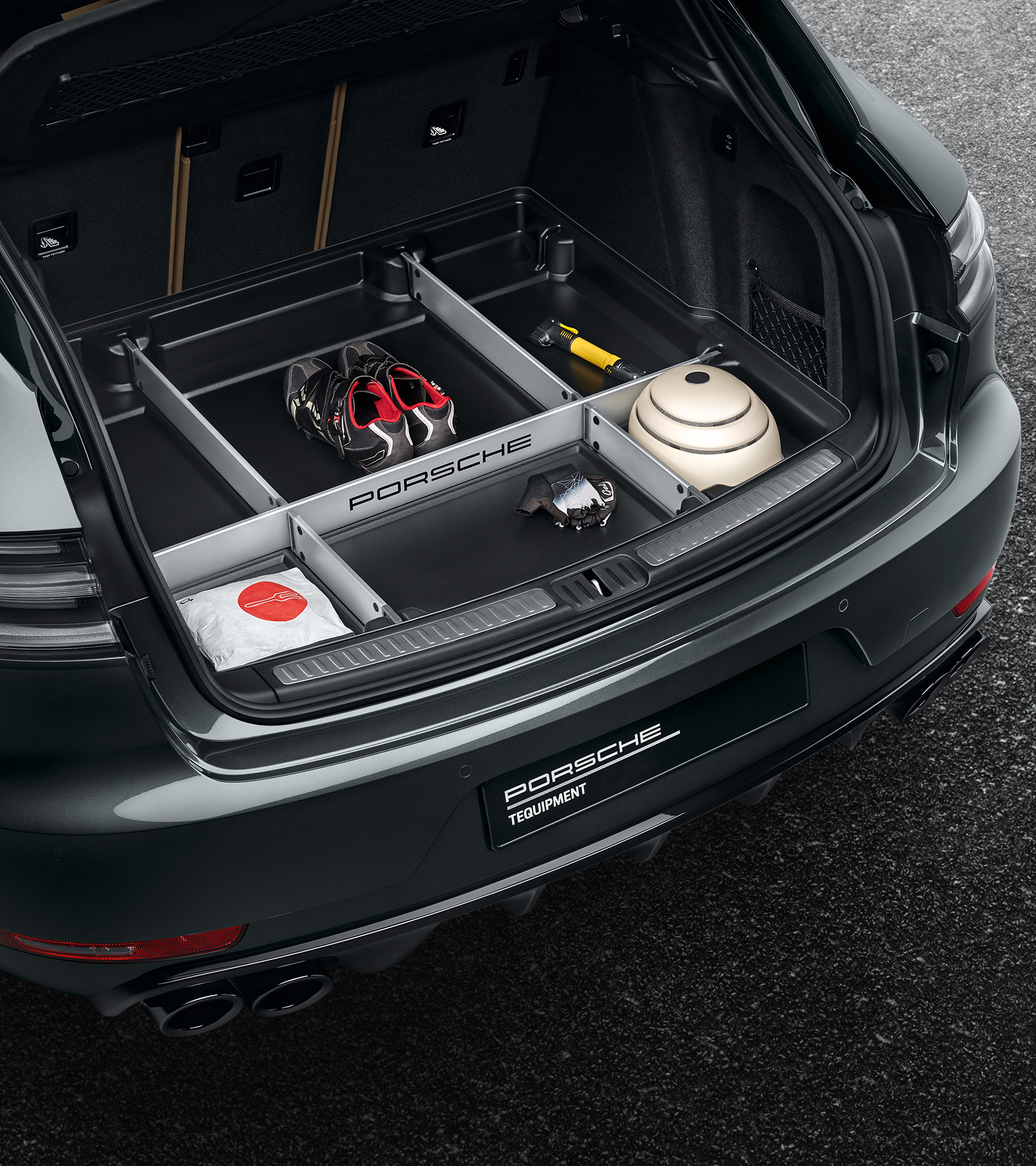 Porsche Tequipment for your Macan
Porsche Tequipment for your Macan
Porsche Tequipment for your Macan
Porsche Tequipment for your Macan
Porsche Tequipment for your Macan
Porsche Tequipment for your Macan
Porsche Tequipment for your Macan
Porsche Tequipment for your Macan
Porsche Tequipment for your Macan
Porsche Tequipment for your Macan
Porsche Tequipment for your Macan
Porsche Tequipment for your Macan
Porsche Tequipment for your Macan
Porsche Tequipment for your Macan
Porsche Tequipment for your Macan
Porsche Tequipment for your Macan
Porsche Tequipment for your Macan
Porsche Tequipment for your Macan
Porsche Tequipment for your Macan
Porsche Tequipment for your Macan
Porsche Tequipment for your Macan