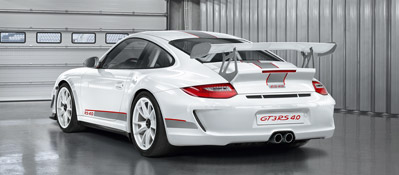 If you're curious and would like to know more about our Porsche magazine, you'll find selected articles here for you to read as a sample.
A Hot Number
Makers of successful racing cars also know how to transfer this expertise to the road. We present a new GT sports car from Weissach.
Last ned PDF/ 355 KB
All-Round Talent
Marc Lieb is a Porsche factory driver – and a Porsche engineer. He explains how he drives in two fast lanes at once.
Last ned PDF/ 142 KB
Inner Values
Porsche's interiors express the character of its sports cars. Michael Mauer, the director of Style Porsche, provides an insider's view of this inner life.
Last ned PDF/ 357 KB
Model of Perfection
We visit the design studios in Weissach, where the final details of the 918 Spyder are being worked out on a clay model with a 1:1 scale.
Last ned PDF/ 881 KB
"Geistdörfer, fasten your seatbelt!"
The fast old times are being relived: Rally world champions Walter Röhrl and Christian Geistdörfer drive a 911 SC at the Targa Tasmania.
Last ned PDF/ 301 KB
5,335 Kilometers, 397 Laps
The legendary Le Mans victory by Helmut Marko and Gijs van Lennep in a Porsche 917 K approaches its 40th anniversary – reason enough for a look back.
Last ned PDF/ 425 KB
Marrakech Express
The Panamera takes a somewhat different tour of a fascinating part of Africa. We present a very personal Marrakech Express.
Last ned PDF/ 404 KB