Warranty & Vehicle Information
Our Care for your Porsche
We care about your Porsche as mush as you do. So we're commited to helping you take care of it. From a comprehensive warranty to a roadside assistance service, and in many other ways besides, we ensure your driving pleasure and peace of mind. We're with you to make your Porsche ownership a pleasure, and a journey you'll enjoy from beginning to end.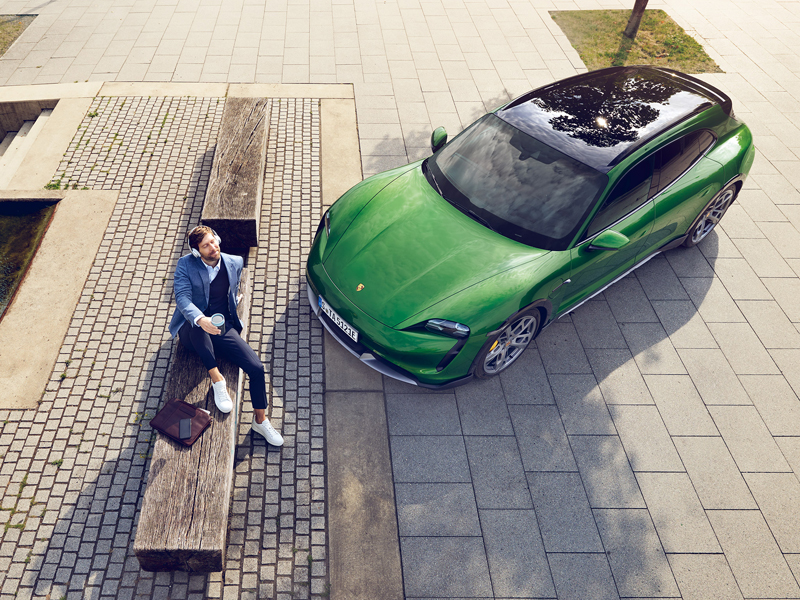 Porsche Approved Warranty
Porsche Approved garanti dekker alle komponenter i din Porsche og gir samme grad av servicenivå som vår nybilgaranti.
Les mer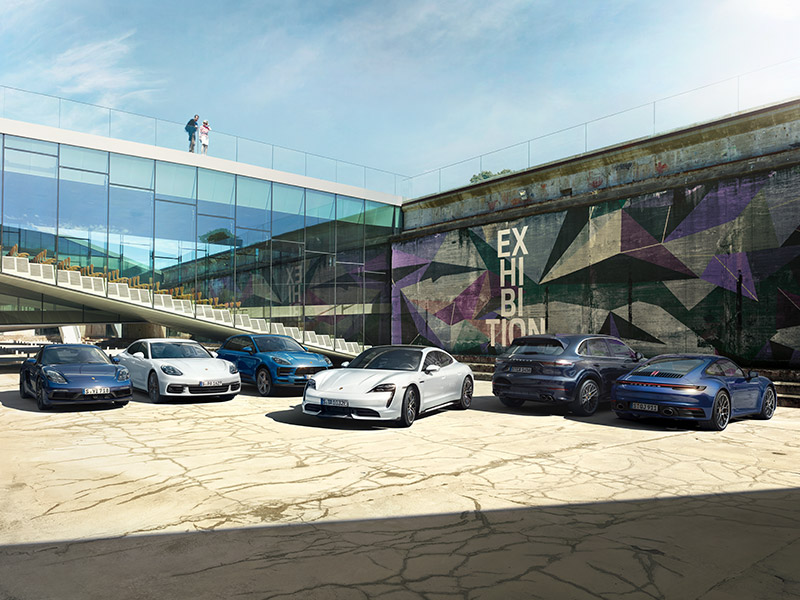 Even more info – with just one click.
On the following page, you can download forms to apply for vehicle and registration documents. It also contains detailed information about connecting a mobile phone to PCM or the CDR via Bluetooth®.
Les mer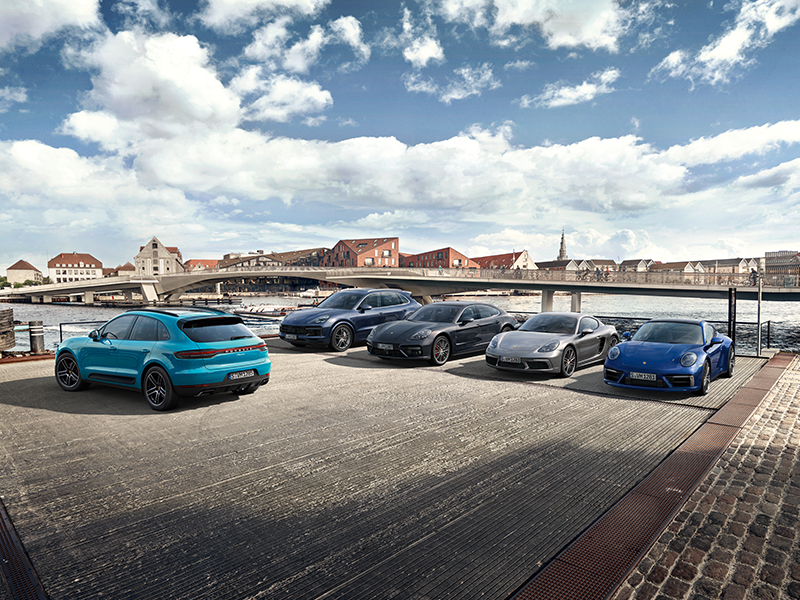 Porsche New Car Warranty
Porsche reliability is well-known. However, if the unexpected does happen, we will ensure you can continue to enjoy your Porsche without worry. That's what the Porsche New Car Warranty is for.
Valid worldwide, the Warranty provides coverage against all manufacturing defects. When the Warranty period comes to an end, you then have the option to extend your protection and peace of mind with a Porsche Approved Warranty and / or Porsche Assistance roadside assistance service.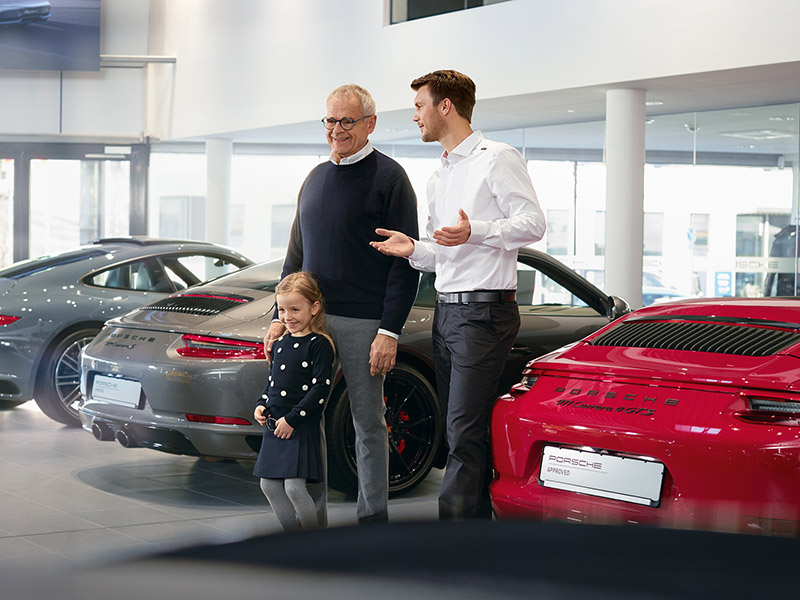 Porsche Parts Warranty
Every Porsche Genuine Part fitted to your Porsche by a Porsche Centre comes with a Porsche Parts Warranty. This warranty is not applicable if a repair or part has been paid for by a Porsche Centre or has been completed or replaced under a Porsche Approved Warranty or the New Car Guarantee.
Good to know - the Porsche handbook app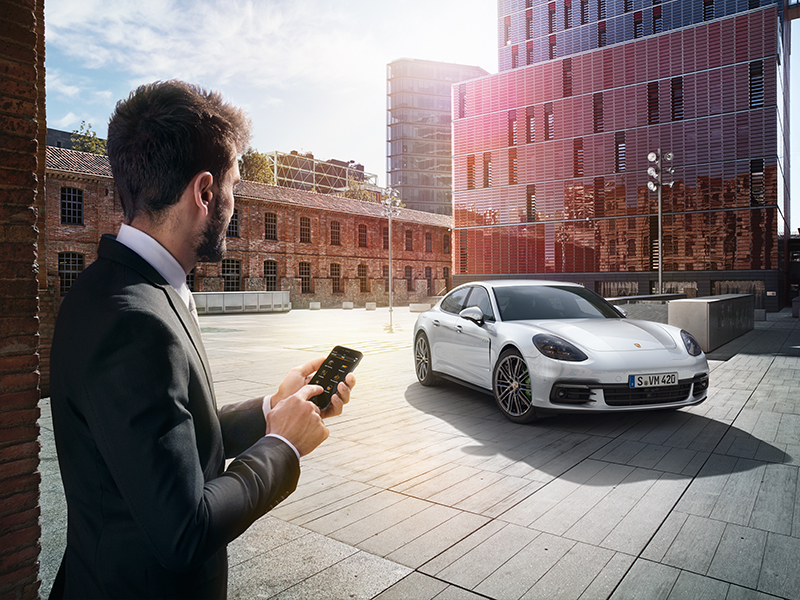 Good to know is the free official Porsche handbook app. Simply install, choose your model, download the content package, and get all the information you need to know.
How do you adjust the side mirrors? What top-up oil should you use? What does the indicator light on the instrument panel mean? Good to know has the answers about important vehicle components, functions and settings, and even offers valuable advice for safer driving.
Using short explanatory videos and interactive graphics, with animated content arranged neatly into sections, you can quickly find the clear, comprehensive answers you need. There's also the keyword search, and even an integrated dealer search function so you can contact the Porsche Centre of your choice straightaway.
Your Porsche and My Porsche
My Porsche is your digital gateway to all things related to your Porsche. Activate your connected Porsche and you can check its status from its fuel level to its tyre pressures. You can organise service appointments. You can keep fully informed about safety-relevant updates. When there are new functions, products or services or exclusive events you should know about, My Porsche will make sure you do. And it makes it easy to keep in remote contact with your Porsche Centre. With My Porsche, you can enjoy the optimum Porsche ownership experience, any time, any where.