An inner force to be reckoned with
Solo climber Thomas Bubendorfer has successfully integrated the Porsche philosophy of intelligent performance into his work: a clever approach to dealing with situations that come his way.
Whether alone or in a group, Thomas Buben­dorfer's treks always conclude with the self—even high above the Côte d'Azur, looking down over the blue bay of Cap Ferrat. This stroll traces the steps of Friedrich Nietzsche, who walked up to Èze in southeastern France, where he would write Thus Spoke Zarathustra, his "Book for All and None."
It is steep and stony terrain, as if custom-made for the Macan. However, we've left the Macan to sparkle and glisten down below in Monte Carlo. Up here, pines have taken root in the rock; it is not a place where you want to lose your footing. You might say that this jaunt is a mere warm-up for a mountaineer like Bubendorfer, who was the youngest solo climber ever to conquer the big walls of the Alps. Now 52, he is as fit as ever. But that doesn't mean he takes this journey lightly. Because it's not speed and complexity that count. No, what matters is movement, or, as Nietzsche enjoined his readers, to "follow your own path." And so the Austrian native suddenly stops at a hairpin bend, turns around to his companions, and encourages them with, "We each need to find the speed that is right for us." He mentions managers who have sat down here and suddenly felt something that they'd long since forgotten: "the sense of what would do them good."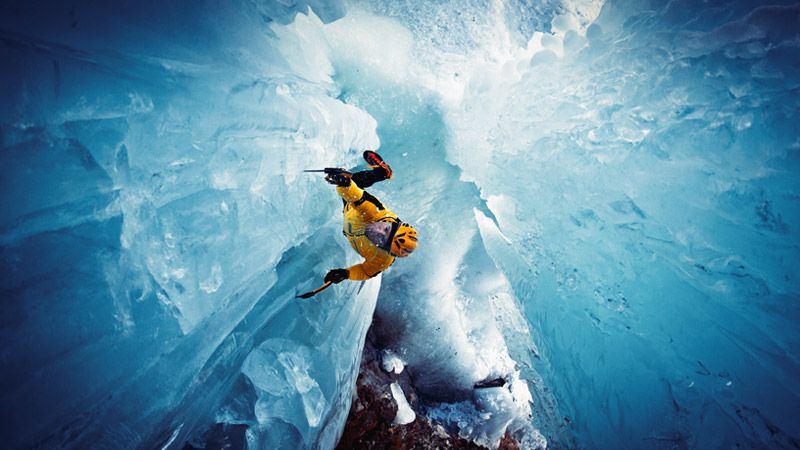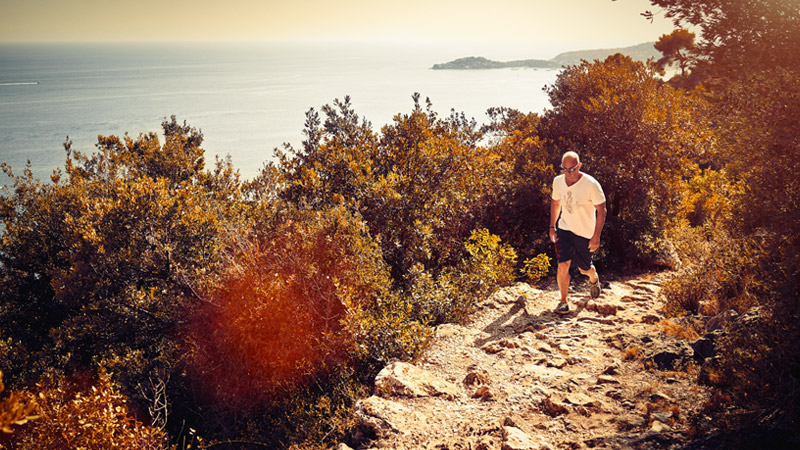 One could describe Thomas Bubendorfer as an engineer of the emotions. It's no coincidence that he's been driving Porsches for years, or that he gives speeches at the Porsche Museum or to Porsche managers. Because when it comes to the world's mountain peaks, he has given us far more than spectacular images. Bubendorfer shares his experiences, strategies, and research findings in a seminar that he has christened "Intelligent Peak Performer." These individualized approaches to intelligent development of achievement potential, coupled with saving resources, feature fascinating parallels to the sports-car manufacturer's efficiency and performance strategy: Porsche Intelligent Performance. Porsche uses this term to describe the harmonious overall concept that combines clever approaches to bring together sustainable power and efficiency, performance and safety, sportiness and day-to-day usability. Bubendorfer explains the interconnection: "Porsche is responsible for what is outside the driver; I'm there for what's inside."
Anyone who might be anticipating some friendly banter between sports-car enthusiasts is in for a disappointment. Or at least in for a surprise: "Many people know more about their automobile than about their body." That, of course, is a provocation, but a deliberate one. Thomas Bubendorfer is familiar not only with the extremes presented by steep slopes; he also knows the significant requirements and challenges we face in the modern working world—which can be equally daunting.
In the same way that Porsche translates its motorsport experience into enhanced road performance, this extreme climber brings his convictions down from the mountain and applies them to everyday life. The power is already there; it only needs to be summoned at the right time and then used properly. As a result, the potential unleashed automatically enhances the quality of life as well. Ultimately, taking responsibility for one's actions creates self-confidence. Much of this process is a question of balance. As we continue our ascent, Bubendorfer phrases it this way: "An intelligent approach to dealing with a situation."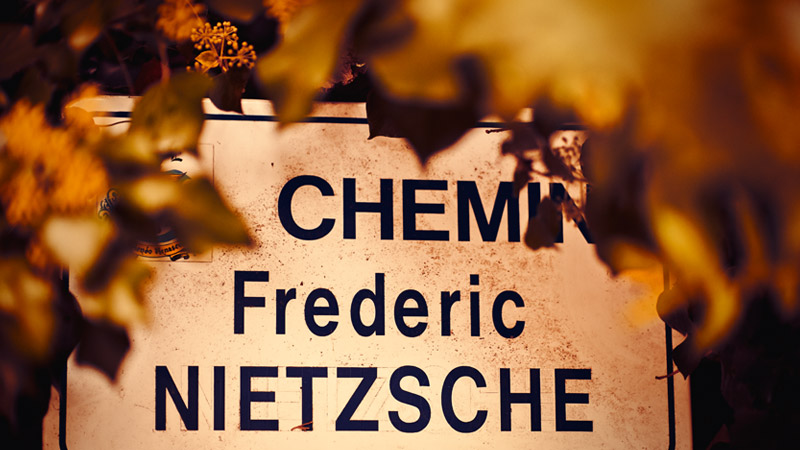 Someone whose luck and life have sometimes depended on two or three fingers is well acquainted with doubt and despair. Bubendorfer cherishes the tremendous freedom of being alone. According to his theory, the concept of being prepared to make the right decisions for oneself has much to do with one's own preparedness. Using one's inner force or "torque"—an intelligent force. The idea of combining philosophy and sports—something he has done in numerous books—is based on a primal experience. At 15, Thomas Bubendorfer was doing 300 chin-ups a day and could jog 40 kilometers. His grandfather would greet him at the door with the question, "And what have you done for your mind?" If he answered by saying he'd been to school that morning, the response was invariably, "You do more sports than the others, so you should do more for your mind too." Bubendorfer committed himself to reading one hundred pages of literature every day—which also gave him a ready response to his grandfather's query.
Thomas Bubendorfer feels that in many cases, it is essential to awaken the proper awareness of what the right performance should be. His mission is to get the body in shape, just like a sports car—lowering consumption while constantly enhancing performance. Talking about work–life balance is all the rage, so he says in advance, "I'm not a guru." He adds that he makes mistakes too: "Nearly everyone has weaknesses that must be accommodated intelligently. And in doing so, one shouldn't be too fixated on achieving perfection." This, of course, is one aspect that differentiates human beings from machines. It's the journey that matters, not that brief moment of bliss at the summit. "This journey is long, and the more intelligently I tackle it, the longer I will be able to master it." On the other hand, longevity and stable value are two qualities that are also appreciated in the automobile.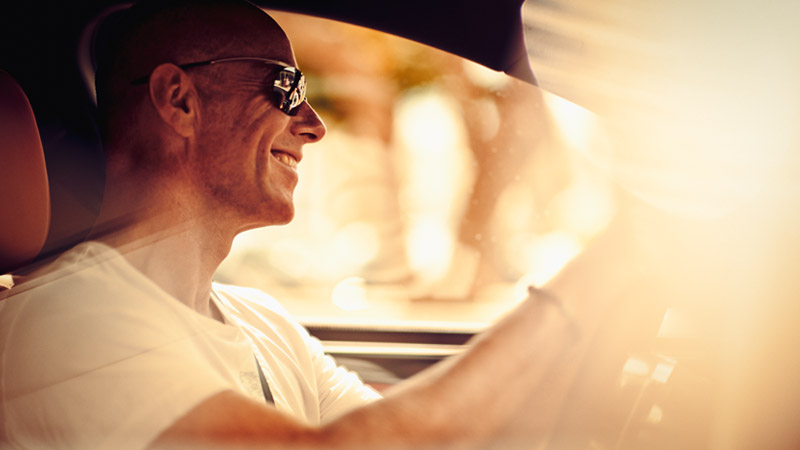 He seeks to serve as a guide—not only here following Nietzsche's steps—and the gesture of an outstretched hand appeals to him far more than that of a pointed finger. Cheerful by nature, Thomas Bubendorfer becomes serious when he says that more and more frequently, people must be made aware of the importance of renewal—which is why this topic has become such an important component of his principle of peak performance. For many, this subject is downright depressing, and yet it's not something that they can make room for, because their daily routine places ever higher demands on them. People are constrained by the 24/7 rat race.
In daily life, it's not all about winning. "Intelligent performance involves a completely different approach," Buben­dorfer says. "The numbers have to be right, of course—it makes no difference whether you're talking about sports or business—but the concept moves beyond the ancient Olympic principle of faster, higher, stronger. Instead, the aim is long-term performance that treats people and their environment well and that is just as valid tomorrow as it is today."
By way of analogy, a sports car exemplifies human aspirations. To stay with this image, we should now repair to the garage, according to another concept that high-achiever Bubendorfer surprises us with: "The prerequisite for achievement is tranquility. Nothing is achieved if you're stressed out, can't sleep, and then spend hours on a road bike or race through the forest." In particular, when he emphasizes the importance of being well rested, one senses the exclamation mark behind the assertion that a deep sleep must come first, and then movement: "A lower engine speed when you don't need more sets the stage for a high engine speed when you do."
For the motivator, more productive capacity means being able to fully tap into his or her potential. For the motivator's clients, in particular, this means greater efficiency and viability. It not only sounds reasonable; it is almost too easy to put into practice. Thomas Bubendorfer, who gave his first speech to managers at the age of 21, is no stranger to skeptics. That's why his seminars aren't all about fine words, but rather about unforgiving values. The lactate test, familiar in top-class sports—in which the amount of salt in lactic acid is measured—is necessary in order to determine the ideal heart rate for the range of activity.
In addition, there is a kind of "burnout insurance," which measures heart-rate variability. To be considered in good working order, the human "engine" must be agitated between pulses—which only seems paradoxical at first glance. Sports science charts can then be created, reading just like a balance sheet—a measurement of one's own life.
"You can only do the right thing if you are armed with the right knowledge," says Bubendorfer. Intelligent performance is a kind of user guide for your own body. The only difference is that you won't find it in the glove compartment, but within yourself. It only awaits your discovery.
A swift ascent to the top
Mountaineering spoke to Thomas Bubendorfer early on.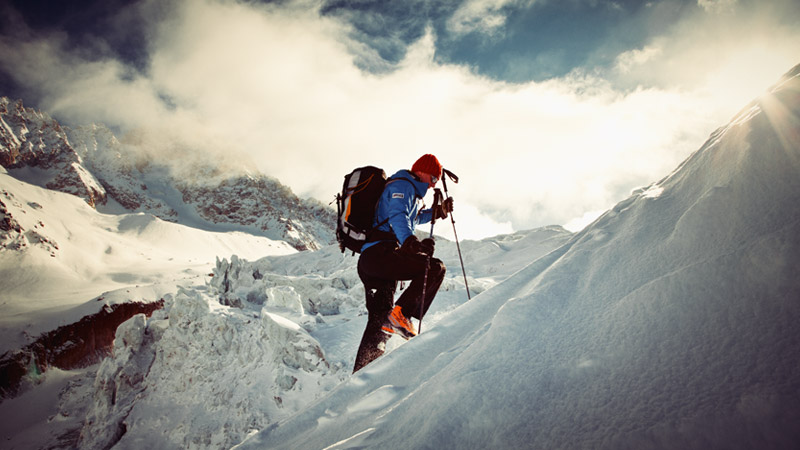 At the age of 16, Thomas Bubendorfer wrote a new chapter in mountaineering history as the youngest solo climber to master challenging rock faces. This achievement was followed by over one hundred solo climbs in the Austrian Alps. At 18, he conquered the extremely steep 900-meter-high northwest face of Mount Civetta in the Italian Dolomites on his own—the second person ever to do so. And he did it in just four hours. The first was Reinhold Messner, who achieved this feat in seven hours.
At 21, Thomas Bubendorfer brought his solo technique to the tallest, most challenging, and most dangerous steep slopes in the Alps: the north faces of the Matterhorn, Eiger, and Grandes Jorasses (Mont Blanc region). He climbed up some of these precipices twice as quickly as all of his predecessors had done with ropes. Many other spectacular solo achievements followed, including the 3,000-meter south face of the Aconcagua in the Andes, which Bubendorfer ascended in a single day, without a rope—the first person to do so. He has fallen only once: in 1988, during an advertising shoot. He survived the 20-meter fall into a creek bed, and recovered from the nine broken vertebrae and a broken ankle.
Despite the resulting 35 percent disability, Bubendorfer made his most difficult ascents following this accident. Over the past twelve years, he has climbed frozen waterfalls, made the first technically challenging ascents in the Himalayas, and specialized in extreme winter mountain climbing. He and various partners have made more than thirty first ascents of infamously difficult slopes in the Alps and in Tibet since the start of the new millenium. Bubendorfer mountain-climbs around 120 days every year.
www.bubendorfer.com
By Elmar Brümmer
Photos by Günther Göberl, Lorenzo Belfrond for GRIVEL, Steffen Jahn