Les périodes de garantie débutent le jour de la livraison du véhicule au propriétaire. Les garanties incluses sont :
Garantie de quatre ans/80 000 km sur tous les véhicules neufs, selon premier terme atteint*
Garantie de deux ans sur les pièces de rechange et les accessoires d'origine Porsche utilisés ou vendus en dehors des entretiens sous garantie. Pour les pièces Porsche utilisées pendant les entretiens sous garantie, la période de garantie prend fin en même temps que celle du véhicule devenu défectueux.
Garantie de trois ans sur la peinture
Garantie prolongée de 12 ans (perforation)
Garantie de 8 ans / 130 000 km sur la batterie HT
* S'applique aux véhicules achetés et enregistrés aux É.-U. et au Canada (à l'extérieur des É.-U. et du Canada, 2 ans / km illimité).
Warranty extension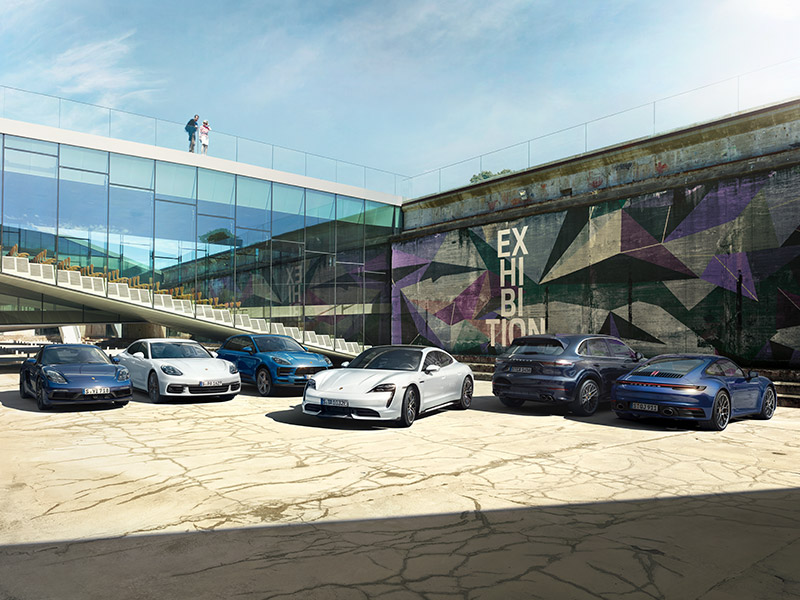 For new and pre-owned vehicles
Designed to give you the peace of mind and reassurance that your pride and joy has the complete backing of a factory warranty. A Porsche warranty extension provides similar benefits and security to those of any new Porsche warranty. For details, speak to your Porsche Service Consultant.
Service Enquiry