Current Press releases
"Automotive Brand Award 2012" for the Porsche PavilionGerman Design Council's architecture accolade for new edifice at Autostadt in Wolfsburg
Stuttgart. The Porsche Pavilion in Autostadt in Wolfsburg Dr. Ing. h.c. F. Porsche AG will receive the Automotive Brand Award 2012 design prize in the "Best of Best – Architecture" category. The German Design Council announced the news last week, thereby honouring the imposing Porsche exhibition building, whose innovative design has made it an attention-getter in the Wolfsburg park and lakeland setting. The Porsche Pavilion was created in close collaboration with the architectural practices Henn Architekten (architecture), HG Merz Architekten and jangled nerves (presentation) and WES & Partner Architekten (landscaping). The pavilion was inaugurated on 12 June of this year.
It sports a curved and gleaming matt roof design, inspired by the silhouette of a Porsche. Emulating Porsche's long tradition of lightweight design, the monocoque construction (French: "single shell") employed the "active-surface structure" principle: the stainless steel roof structure is a self-supporting shell shaping the space within, the statics of the pavilion being relegated to the background.
Inside, curves and the absence of sharp edges focus the visitors' attention on the exhibition: centre stage of the pavilion is occupied by 25 vehicle models that take visitors on a journey through the development of the sports car brand. Thematic films, aural histories and media installations provide additional insights into Porsche's brand values and philosophy. Making corporate messages emotionally comprehensible and consistently orchestrating them across the full media and product spectrum – those are the critical success criteria in the "Automotive Brand Contest 2012". An international jury of experts has spent the last few weeks choosing the winners of the design competition from among more than 350 automotive industry submissions, emphasising that brand communication is a critical factor in a company's success. The German Design Council is one of the leading centres of excellence for design and is hosting the international competition for automotive brands, suppliers, design and brand agencies for the second time. Contenders compete in categories such as exterior, interior, concepts, brand design, campaigns, events and architecture as well as in the special categories of innovation, team, brand and agency of the year.
The prize-giving will take place on 27 September at the Paris Motor Show "Mondial de l'Automobile"
GO
8/8/2012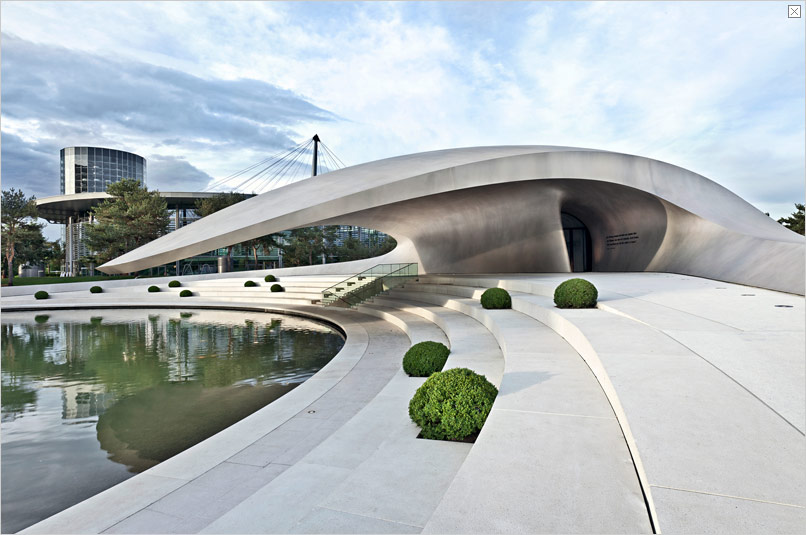 Further information and pictures for journalists and media representatives can be found on the Porsche press database at http://presse.porsche.de/.