Current Press releases
The Porsche Museum displays a unique exhibit
From 11 to 20 February 2011
Stuttgart. The Porsche fan community on Facebook reached a magical milestone at the turn of the year when Porsche added its one-millionth fan on Facebook, one of the largest and most popular social networks on the Internet. Reason enough for Porsche to thank its fans with a special exhibition showcasing a unique custom-made vehicle: starting today, February 11, 2011, the Porsche museum will be presenting a Porsche 911 GT3 R Hybrid adorned with the signatures of more than 27,000 Porsche fans.
The 911 GT3 R Hybrid was chosen for this extraordinary signature-gathering campaign because it impressively embodies the future of motorsport - with Porsche Intelligent Performance. The all-new hybrid system developed specially for use in a racing car has little in common with conventional hybrid systems as far as its design and componentry go. The 480 HP four-litre six-cylinder flat-twin engine in the back is complemented by an electric front axle drive with two electric drive motors each pumping out 60 kW. Instead of batteries, the electric motors are powered by an electric flywheel accumulator which is charged during braking. The 911 GT3 R Hybrid has already provided convincing proof of its race-worthiness in a 24-hour race at the Nürburgring.
The Porsche Museum is open Tuesday to Sunday from 9 a.m. to 6 p.m. Admission for adults is Euro 8,-, with a special reduction available to Euro 4,-. Admission is free for children up to the age of 14 years provided they are accompanied by an adult. For further information, please visit www.porsche.com/museum or http://www.facebook.com/porsche/.
GO

Note: Image material on the special exhibit and the Porsche Museum is available to accredited journalists from the Porsche press database at the following address:http://presse.porsche.de/.
2/11/2011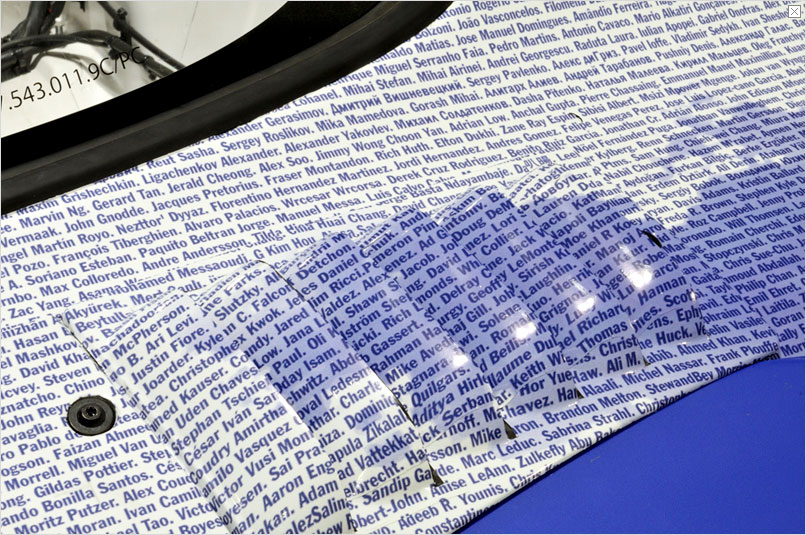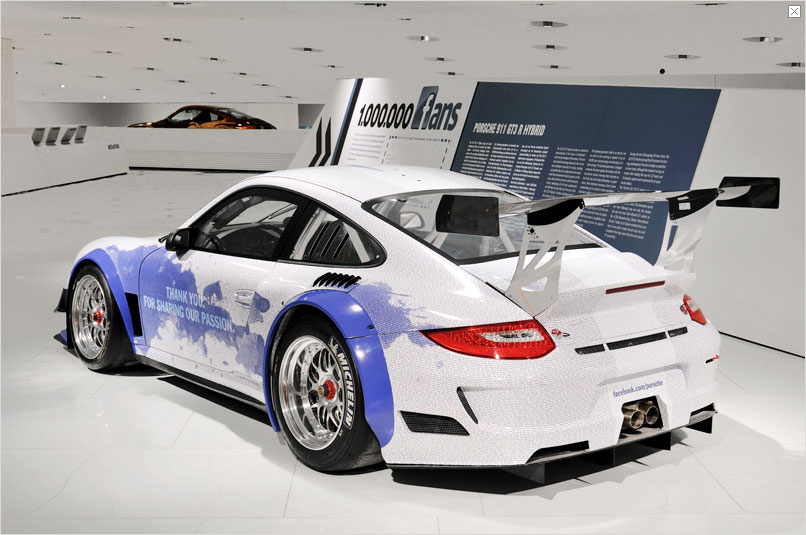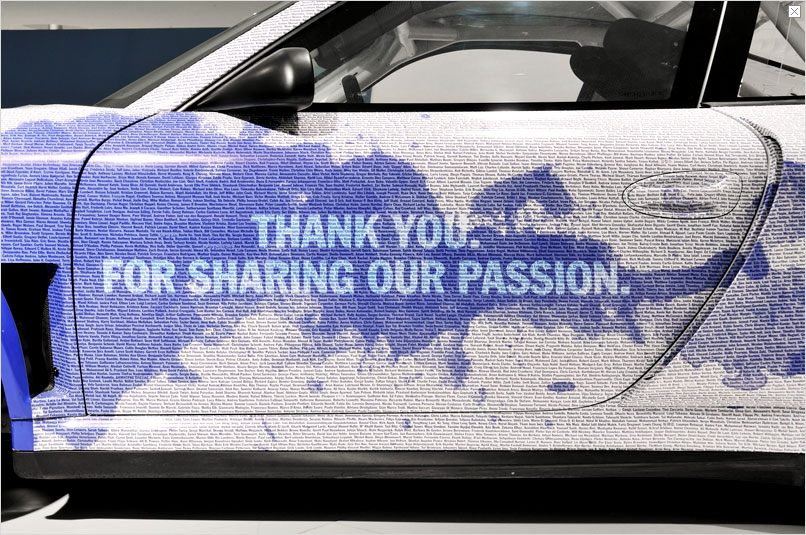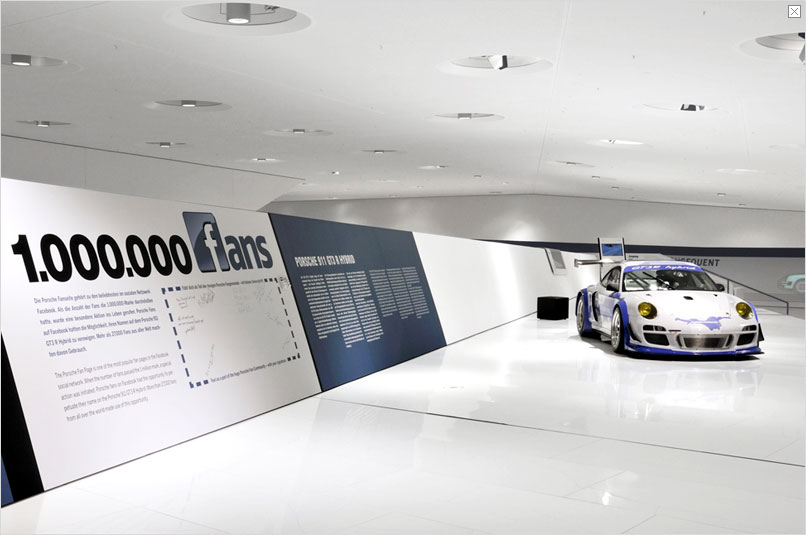 Further information and pictures for journalists and media representatives can be found on the Porsche press database at http://presse.porsche.de/.