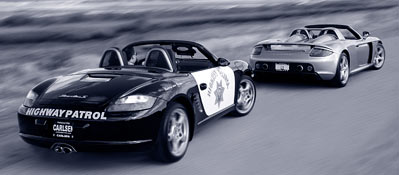 Note: To print individual articles, please open the relevant PDF and print only the pages required.
New from Porsche AG
Porsche Lizenz- und Handelsgesellschaft – New Porsche Design Stores opened
New drive concept for sporty off-road vehicle – Porsche plans Cayenne with hybrid engine
"Green light" for fourth Porsche series – "Panamera" sports coupé to enter market in 2009
Porsche Leipzig – Porsche Leipzig Experience
Porsche AG – Renovation work in Weissach
Download PDF/ 3475 KB
Event calendar
Porsche Club Sverige – Porsche Parade 2006 in Gothenburg
Le Mans Classic 2006
Porsche Parade Japan31. International Porsche 356 Meeting
Mille Miglia 2006
Porsche Model Club Winter Swap
Download PDF/ 3090 KB
Information exchange
Porsche Design Driver's Selection – Make a wish and these presents will arrive.
Porsche Tequipment – With advice and assistance
Download PDF/ 2961 KB
Reports
Porsche Clubs Latin America – Porsche Clubs in Latin America expanding
Porsche Club of America, Golden Gate Region – Boxsters of the California Highway Patrol
Porsche Racing Club Finland – Good start
Porsche Club Styria – Three Nations Rally Austria-Slovenia-Italy
Porsche Club Berchtesgaden – Excursion to Obersalzberg
Porsche Club Holland – Porsche Zandvoort Days 2005
Porsche Sport Club Zurich – Anniversary excursion
Porsche Club Berlin – Club evening on the Wannsee
Porsche Club Göppingen – Perfectly staged annual outing
Download PDF/ 1775 KB
Classic reports
Porsche 356 Club Japan – 30th anniversary meeting
Porsche Club 928. Rhine-Main Region – Lively excursion
VW Porsche 914 Club Germany – Up and away in the Porsche 914
Club for the classic Porsche 911 – Excursion tracks
Download PDF/ 755 KB
Issue complete 05/05
Note: The chapter 'Club Management' is only accessible to club members in the password-protected 'Services for Clubs - Porsche Club Management' area.
Download PDF/ 2925 KB