Porsche Certified Collision Centres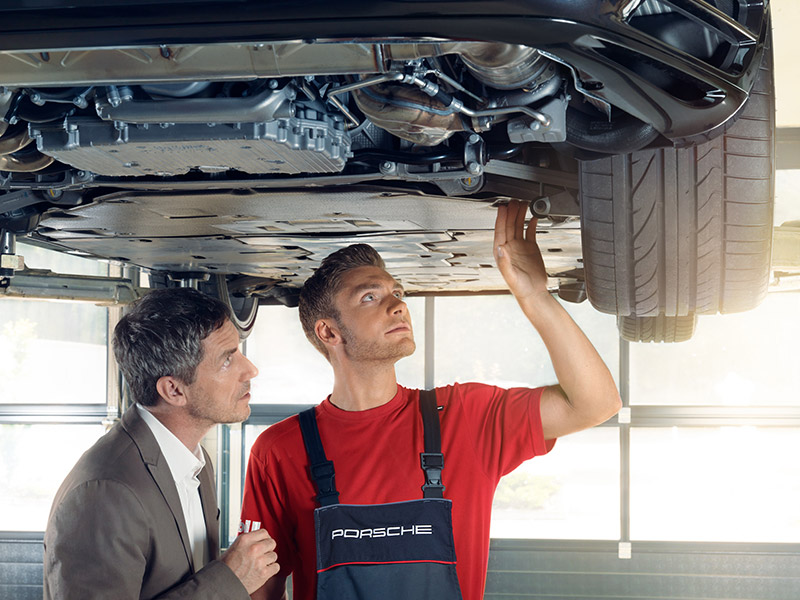 The best solution when the worst happens.
No one wants to think about anything happening to the Porsche you're so proud to call your own. But if anything ever does, it's good to know we've already established a network of pre-approved collision repair facilities – individually selected by us, and then specially trained and equipped – to provide collision repair services that meet the high quality standards you've come to expect from Porsche.
Whether your vehicle needs repair due to accident damage, or you want to restore your Porsche to factory-new condition, trust Porsche Certified Collision Centre Specialists to truly understand the value you place on your vehicle, and the importance of returning your Porsche to it's original, authentic glory.
If your Porsche could benefit from an expert's meticulous care, use our locator to find the Certified Collision Centre nearest you.
Only the best are chosen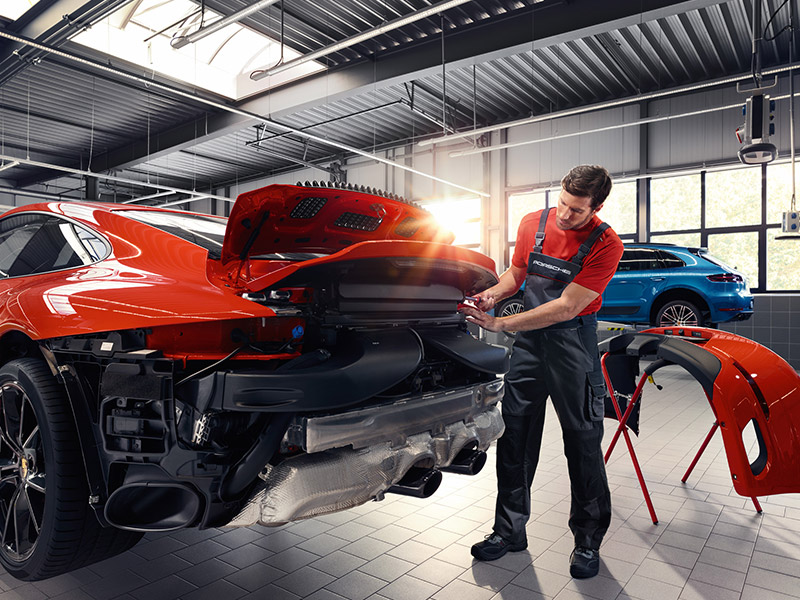 They can't exceed your expectations until they've met ours.
Every Porsche Certified Collision Centre has been individually selected by us for their ability to repair and restore Porsche vehicles to the high standards your vehicle with an emphasis on both safety and value.
Modern Porsches are manufactured with a combination of advanced materials – including high-strength steel, magnesium and carbon fiber, joined with a combination of bonding agents, welds, rivets and fasteners.
Repair technicians and facilities must be specially trained and equipped to properly repair advanced materials to their original factory specifications.
Every Porsche Certified Collision Centre must pass the strictest certification process, including tooling, technician training, quality standards, and a commitment to maintaining the value of your Porsche through the use of only Genuine Porsche Parts.
Each approved Porsche Certified Collision Centre is audited yearly to ensure factory standards and procedures are always maintained.
Whether your vehicle needs repair due to accident damage or you simply want to restore it to its original, pristine condition, trust expert technicians who understand the finer nuances of Porsche design and engineering, and the passionate commitment of a Porsche driver to the integrity of their vehicle. With only Genuine Porsche parts, tools, and equipment at hand, you can trust Porsche Certified Collision Centres to ensure every last detail of your Porsche retains its purest essence.
Porsche Roadside Assistance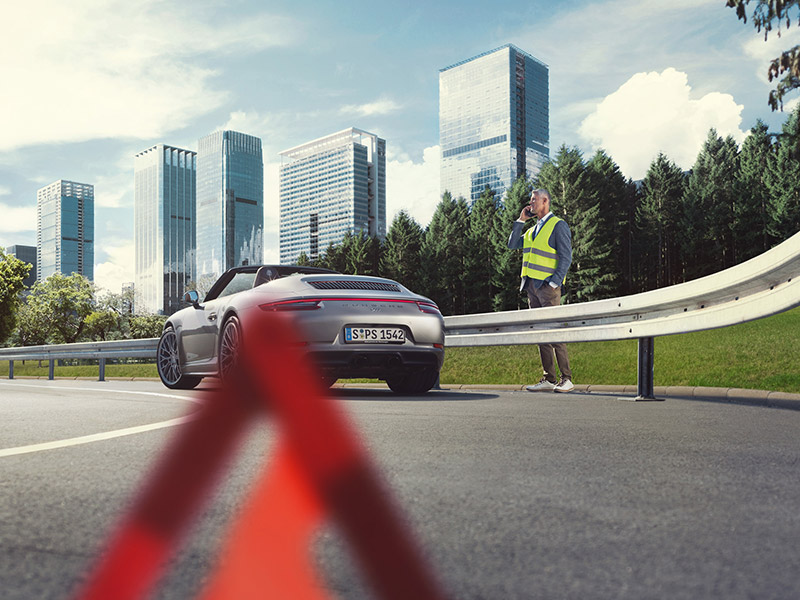 Providing the rapid and reassuring response you expect from Porsche.
Porsche Roadside Assistance professionals are always ready to help – 365 days a year – if you should need emergency towing, a battery jump, lock-out assistance, fuel delivery or flat tire assistance. And if something more unfortunate should happen, requiring extrication or winch service and towing following an accident or collision, your Porsche Roadside Assistance professional can help you get your vehicle directly to a Porsche Certified Collision Centre.
Porsche Roadside Assistance is already available on new Porsche vehicles and Porsche Certified Pre-Owned vehicles that are still covered under warranty, but can also be purchased or renewed each year for out-of-warranty and even Classic Porsche vehicles. Speak to a Porsche Service Consultant to purchase one year of coverage. Starting from $125+tax MSRP.
Learn more