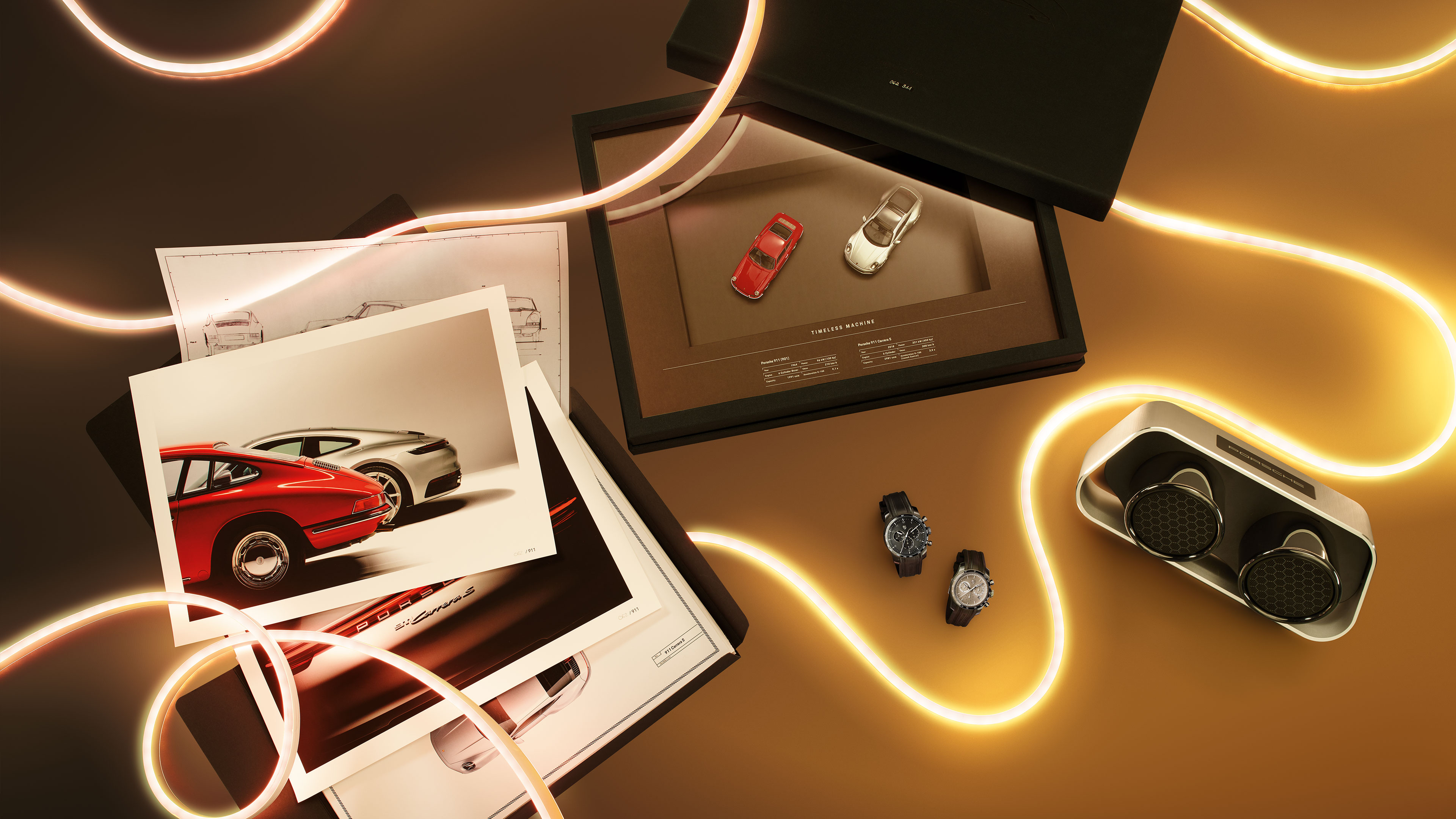 Porsche Lifestyle Online Shop
At Porsche, quality and design concepts go far, far beyond just sports cars. Exclusive accessories and stylish fashion are all available for you in our Porsche Lifestyle: Fashion from the sporty to the elegant, top quality, timeless product ranges: Luggage, Lifestyle, Games and Sport.
Interested in stickers, badges, calendars or model cars? An extensive range of small accessories and gadgets that tell people how much you love Porsche is available here as well.
And everything can be ordered online and delivered to your home so that you can enjoy a little more Porsche in your life.
Tequipment and Exclusive
You can also make your car an expression of yourself. Check out the Tequipment and Exclusive sections for information on accessories and personalization - discover how you can create a Porsche that's even more unique.