Keeping your Porsche special
The way we take care of your Porsche is as carefully thought out and put together as your Porsche itself. Only Porsche engineers truly know and understand how Porsche components wear, when Porsche consumable fluids need changing, and when your Porsche's engine needs a complete service. That's why they are able to recommend service intervals and maintenance plans, and specify the best fluids, tires and other parts for optimum performance for your vehicle. When your Porsche leaves the factory, it's engineered with excellence. Only Porsche has the skill, experience and expertise to keep it that way.
Superior service with no surprises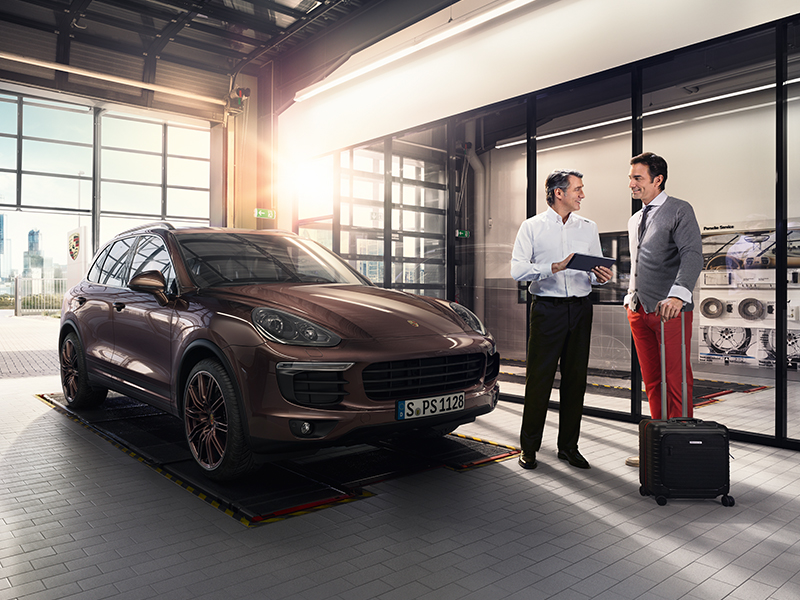 When you're driving your Porsche you want to know what's ahead. Maintaining it should be the same. Porsche Scheduled Maintenance Plans make it easy for you to keep track of scheduled maintenance services, to budget accurately, and to always maintain your Porsche in optimum condition. You'll also benefit from the peace of mind of knowing your Porsche will only ever be maintained by factory-trained Porsche technicians, using Porsche special tools where required, and only Porsche Genuine Parts. You can find the most appropriate Plan for your Porsche online, as part of the full vehicle specification description.
Porsche Scheduled Maintenance Plan
The Porsche Scheduled Maintenance Plan (PSMP) is a prepaid service plan to maintain your Porsche at its best, and maintain your peace-of-mind.
Simply choose a plan tailored to your requirements, then focus on enjoying the drive. Meanwhile, your maintenance costs are fixed for the duration of the plan. You can choose any participating authorized Porsche dealership to carry out the scheduled services. And the regular recommended servicing – by skilled Porsche technicians using Porsche Genuine Parts – will help to maintain your Porsche's retail value.