Soul, electrified.
Porsche E-Performance.
Performance, G-forces, adrenaline rushes. These are our traditional values. But what do we at Porsche think of today when we look to tomorrow? About the sports car of the future, of course. Entirely uncompromising. With an overall concept that combines maximum driving pleasure, sophisticated charging infrastructure and trailblazing connectivity. And gives you the leading role: as the driver of your sports car.
Taycan – the first all-electric Porsche.
The Taycan is ready for the future, thanks to its innovative total concept. Characterised by the features that have always been decisive for any Porsche: pure emotion and maximum driving pleasure.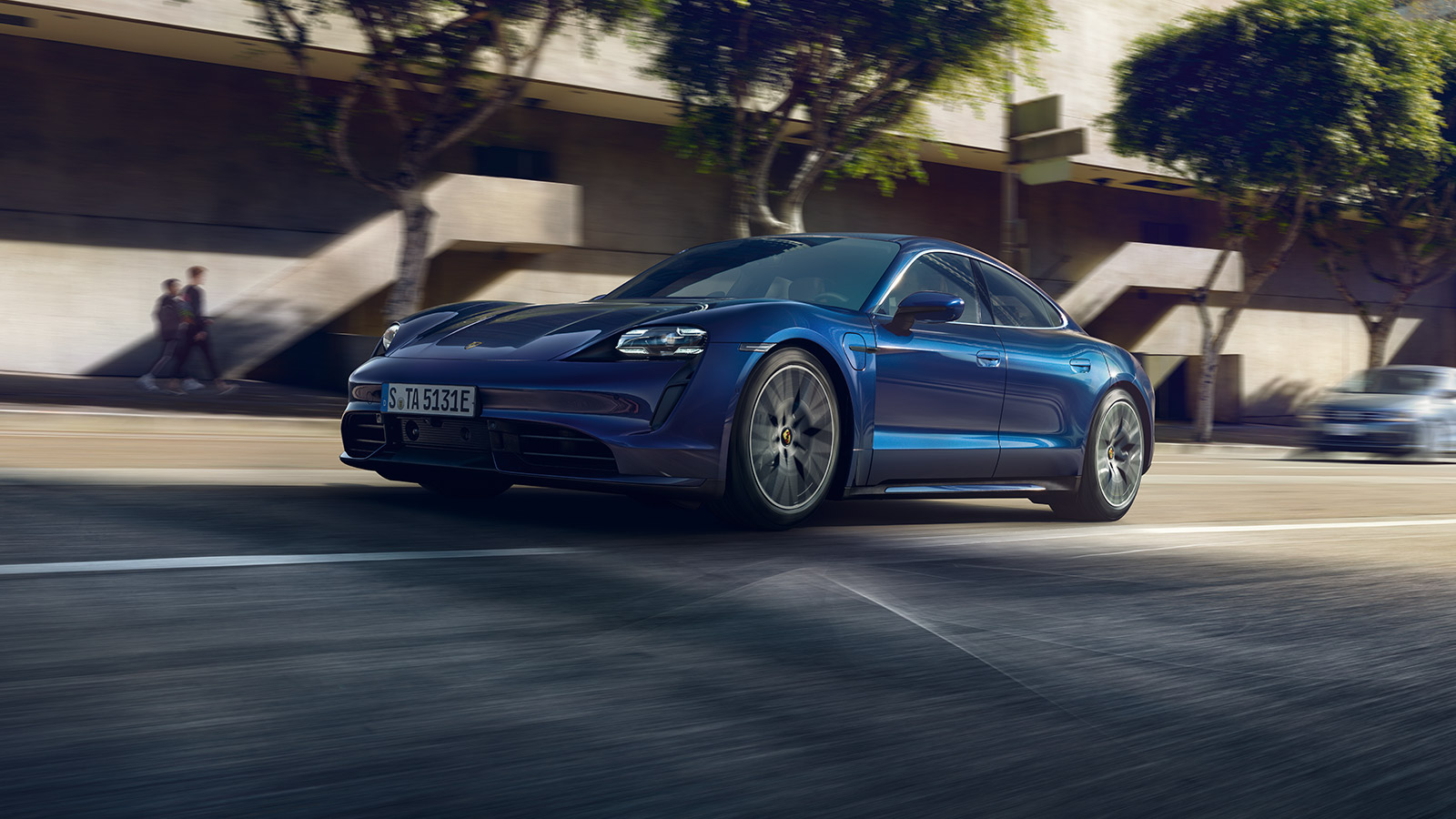 Taycan Models
The four-door sports saloon is a unique package, offering typical Porsche performance and connectivity with everyday usability. At the same time, highly advanced production methods and the features of the Taycan are setting new standards in the fields of sustainability and digitalisation.
Our plug-in hybrid models combine two drivetrains that ideally complement each other. The internal combustion engine builds up power and torque with increasing speed. The maximum torque of the electric motor is immediately available. For you, this means: optimum performance. At the push of a button.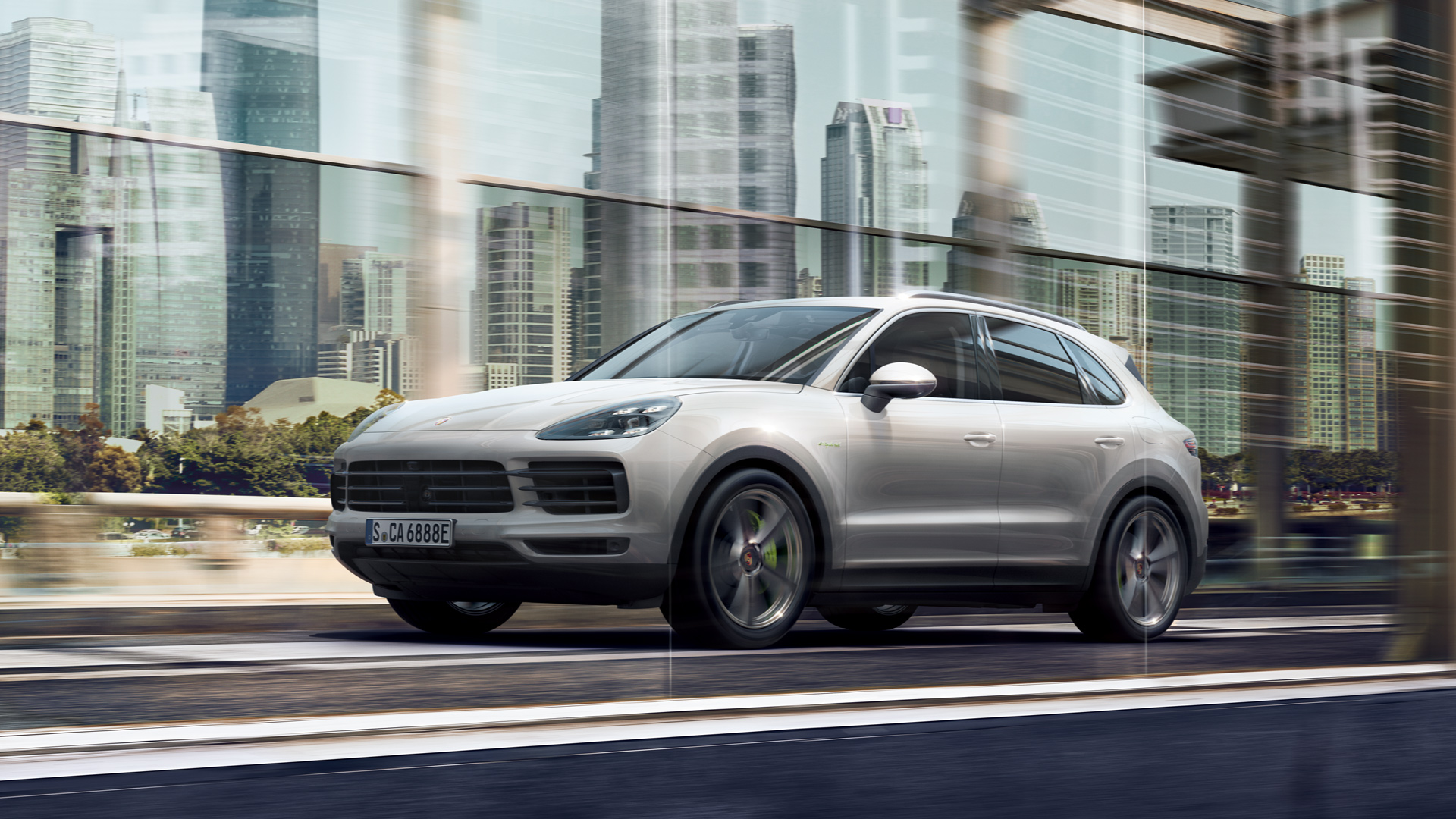 Cayenne E-Hybrid models
Hybrid technology for the race track. With room for the entire crew. One of the first plug-in hybrids in its segment. And one of the most powerful. 340kW (462PS) and a top speed of 253km/h push up to five sports car enthusiasts deep into their seats.
Panamera E-Hybrid models
Performance, efficiency and comfort. No ifs and buts. With the Panamera 4 E-Hybrid models, our engineers proved that courage is the most important drive of all. To break with conventions. To change perspective. And to make great things happen.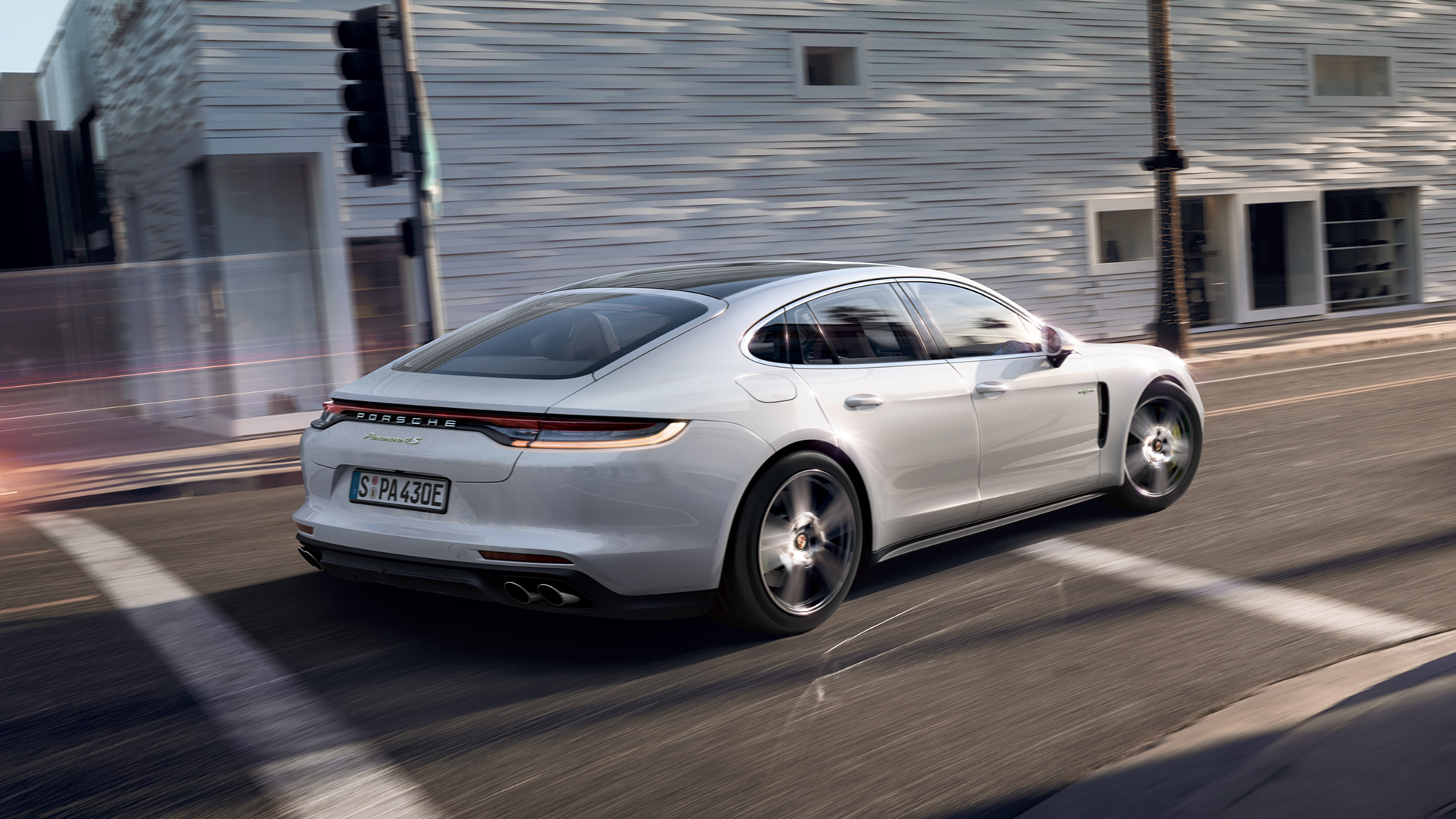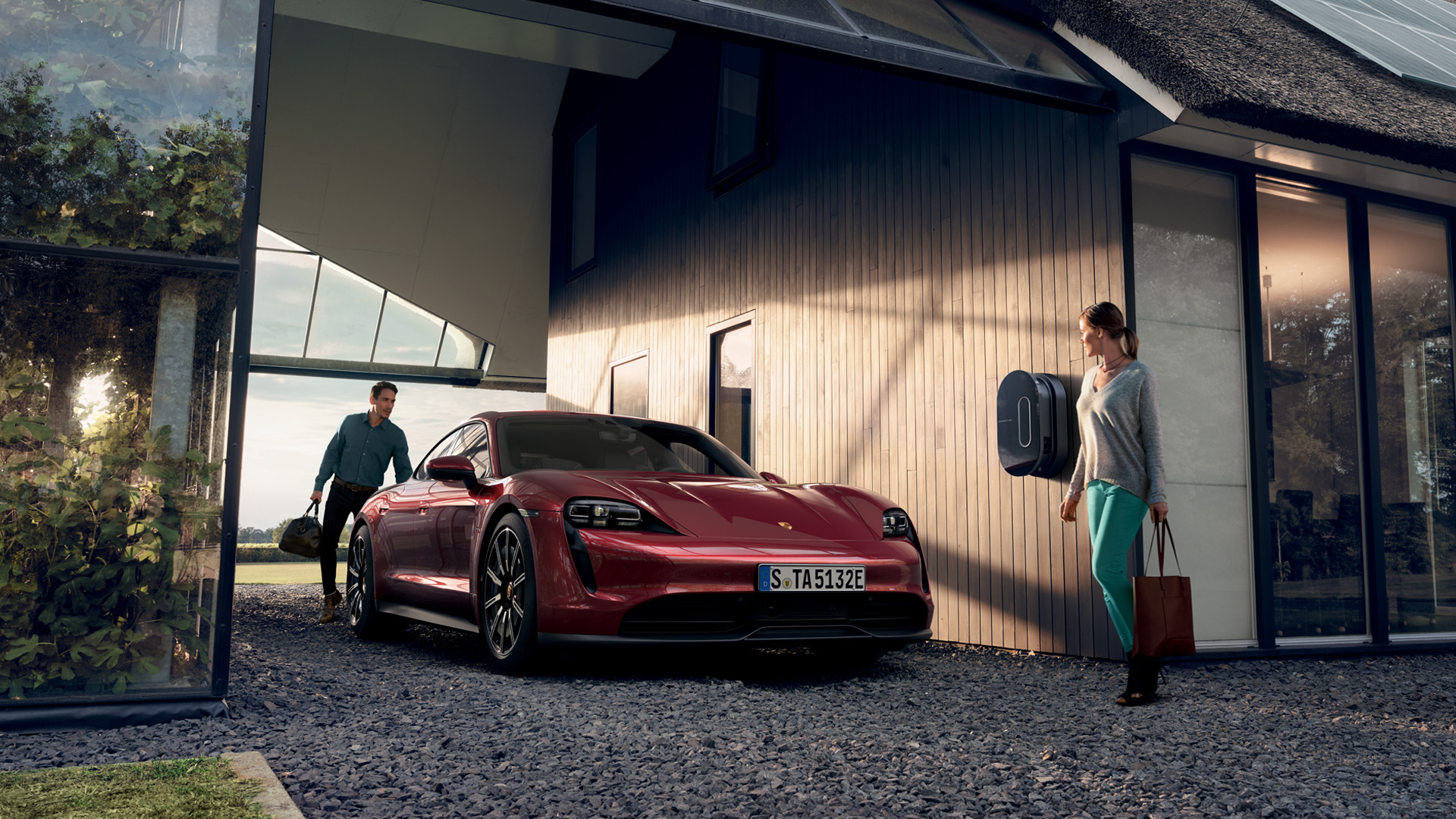 Charging at home.
Whether it's a meeting in the city, a trip around town or lunch at your favorite restaurant, you can charge your car at a variety of public charging pedestals.
E-Performance Magazine.
Discover our E-Performance Magazine and experience fascinating background reports and exclusive interviews, as well as trends and developments regarding electric mobility.
Discover Porsche E-Performance.
Discover more about Porsche E-Performance, electromobility and the sports car of the future.