Porsche and the 24 Hours of Le Mans—this story of records and superlatives goes back to 1951.
01 Legendary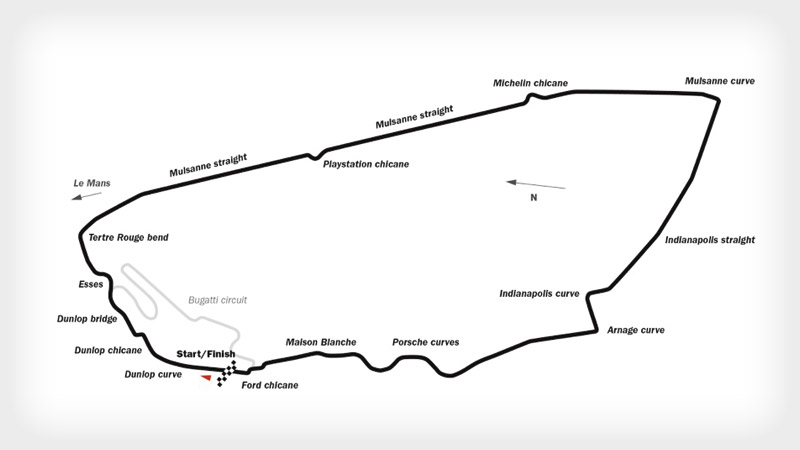 02 Public
Country roads make up the majority of this famous racing course. It currently measures 13.6 kilometers, with more than 9 kilometers of the course closed to road traffic only during the race. This year's course is the fourteenth variant to be driven. The most radical change was made in 1990 when the Mulsanne straight was slowed by the addition of two chicanes. Drivers used to be able to go full speed ahead for 5.8 kilometers. And so in 1971, for example, a Porsche 917 long-tail hit a speed of 396 km/h in free training.
03 Triumphal
Nine of the top ten places in the overall rankings in 1983 went to the Porsche 956. This Group C racing car was also successful in customer teams. A Sauber BMW took ninth place. Never before or again has a single brand so dominated Le Mans.
04 Eternal
With a fabulous average speed of 251.815 km/h, Hans-Joachim Stuck drove what is still the fastest lap time. He did so with a 962 C factory car in the qualifying back in 1985. The record may well last forever, thanks to the chicanes that were subsequently installed on the course.
05 Constant
Porsche is the only carmaker to have been represented at the 24 Hours of Le Mans for the past 63 years. The first start for the first German maker brought the first win: Auguste Veuillet and Edmond Mouche won in 1951 with a 356 SL in the class for engine capacity of up to 1,100 cubic centimeters.
06 Prompt
The year 1966 marked the first time that a Porsche 911 entered the 24 Hours of Le Mans. Jacques Dewes and Jean Kerguen promptly won the two-liter GT class with their 911 S.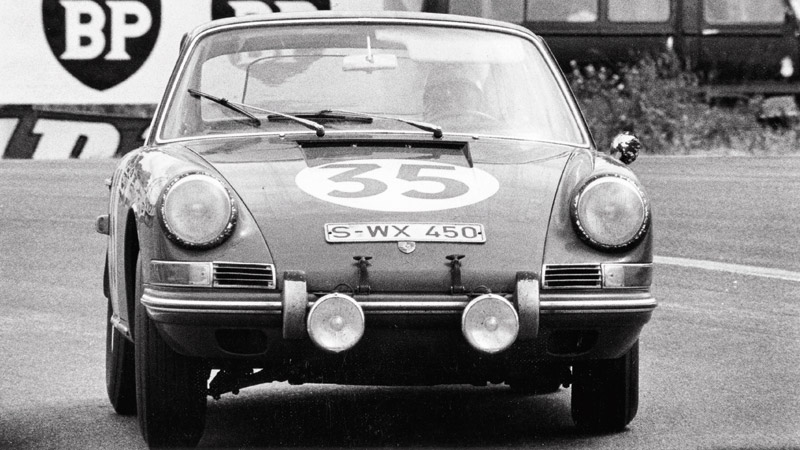 07 Numerous
A total of 812 Porsche racing cars have entered Le Mans. According to the official statistics of the organizing body, that record is way out in front. The first race was run in 1923.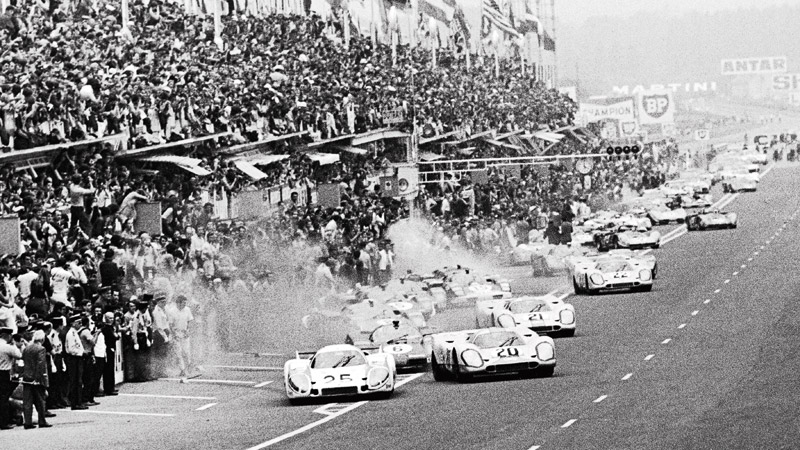 08 Bright
The race traditionally takes place in June around the summer solstice, when the nights are the shortest. On June 14 in 2014, the sun will set at 9:55 p.m. and rise again at 5:53 a.m. on June 15. There will then be another nine hours and seven minutes until the finish.
09 Top
With 16 overall wins and 103 class wins, Porsche holds the record. The latest class victory was achieved in 2013.
10 Over
Up to and including 1969, the famous "Le Mans start" required drivers to run across the starting stretch to their cars, which were already lined up in position. Following a standing start in 1970, the race has since begun with a flying start.