The Weissach Development Center is where LMP and GT racing cars are born. Technical specialists in the pits make the final adjustments. Drivers then push the cars to the limits. This is a race-car driver's dream. And a huge responsibility. For six men with a 919 Hybrid. And six men with a 911 RSR.
Timo Bernhard (Germany) - The Passionate One
919 Hybrid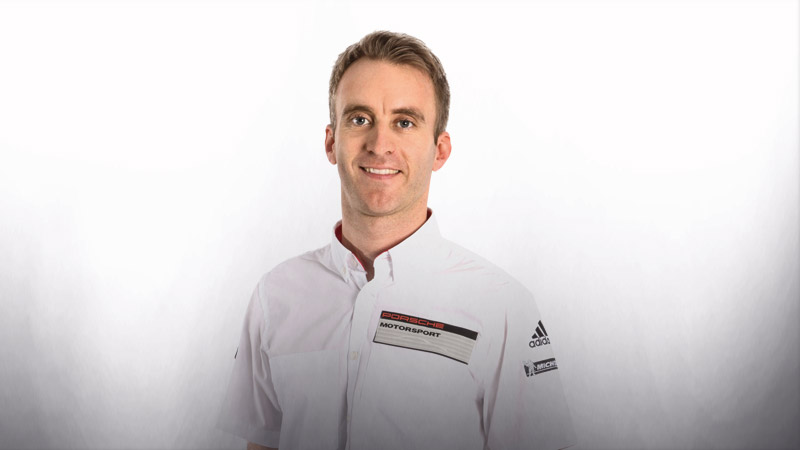 He knows what it's like to win the most famous sports- car race in the world. In 2010 he took the overall victory for Audi in Le Mans together with Romain Dumas and Mike Rockenfeller. He wants to repeat the performance. "It would be amazing to do it with Porsche. The enthusiasm for the brand is incredible." Bernhard, who began his Porsche career as a junior driver in 1999, has won seven overall victories at 24-hour races—five times on the Nürburgring and once each at Le Mans and Daytona. Endurance races are not his only passion: in 2013 he won a race in a 911 GT3 at the German Rally Championship in his home state of Saarland.
Romain Dumas (France) - The All-Rounder
919 Hybrid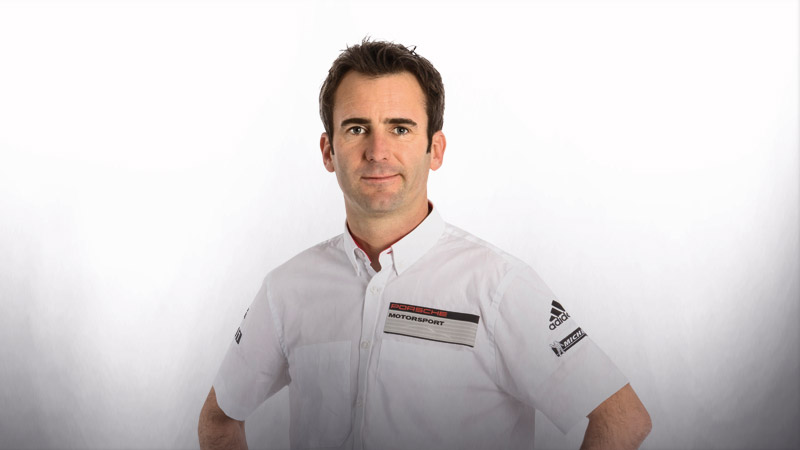 Porsche is his elixir. When he isn't driving a Porsche as part of the factory team, he goes on missions of his own, such as Pikes Peak, or in Macau, or at the French Rally Championship, where he won four races in a 911 GT3 RS in 2013. He has driven to seven overall victories in 24-hour contests: the Le Mans victory in an Audi with Timo Bernhard and Mike Rockenfeller in 2010, four times on the Nürburgring's Nordschleife, and twice in a Porsche in Spa. Although he has chosen to live in Switzerland, his French hometown of Alès is not far from the Mediterranean Sea, so he also loves boats. His latest passion entered the world in late 2013—his son, Gabin.
Brendon Hartley (New Zealand) - The Hungry One
919 Hybrid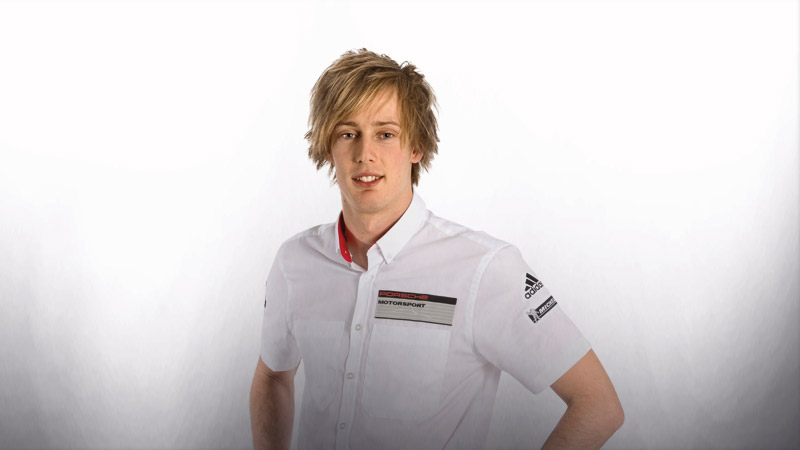 Generation computer kid, sought-after simulator driver with Formula One experience, a look somewhat resembling the young James Hunt. The youngest driver in this group grew up quickly. He left his homeland as a teenager to pursue a racing career in Europe. It took off in 2007 with the Eurocup 2.0 title in the World Series by Renault. Lacking competitive experience as a Formula One test-driver, Hartley turned to sports-car races and entered Le Mans twice. "The most emotional race in the world," he remarks. "Never have I seen so many strong men with tears in their eyes."
Neel Jani (Switzerland) - The Focused One
919 Hybrid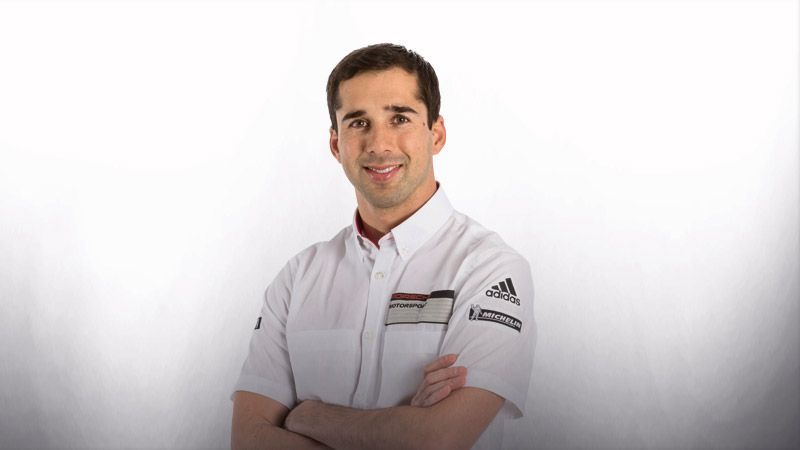 Swiss with Indian roots, an experienced endurance driver, and a Porsche fan from childhood, where the backseat of his father's 911 was a formative experience. He lives with his wife Lauren in the town of Port in the canton of Bern. Formula Renault, Champ Car World Series, victory in the A1 Grand Prix series, years as a Formula One test-driver—Formula racing was long his focus. In 2009 he entered Le Mans for the first time. In 2011 he won the Le Mans Series with Rebellion Racing. In 2012 he barely missed the Le Mans winners' platform with fourth place overall, once again in a Rebellion LMP1. "The only way to win overall victory at Le Mans is with a top factory team."
Marc Lieb (Germany) - The Engineer
919 Hybrid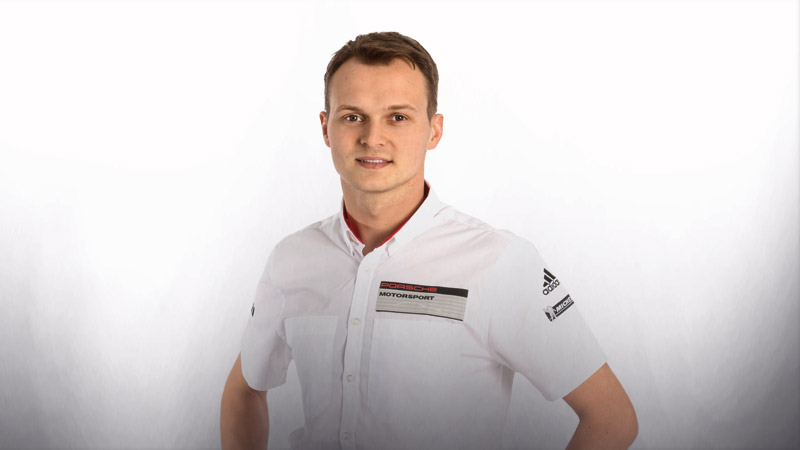 At the age of 20 this native of Stuttgart won the Porsche Junior driver sighting and since then has been celebrating Porsche victories around the world, including five overall wins at 24-hour races: four on the Nürburgring and one in Spa. At Le Mans he already has won the GT class with a Porsche—and now he is competing in the top category. A father of two and an automotive engineer, he not only helps develop racing cars but also was a sought-after contributor to development work on the 918 Spyder. In the fall of 2013 he drove the super sports car to a course record on the Nürburgring's Nordschleife.
Mark Webber (Australia) - The Returnee
919 Hybrid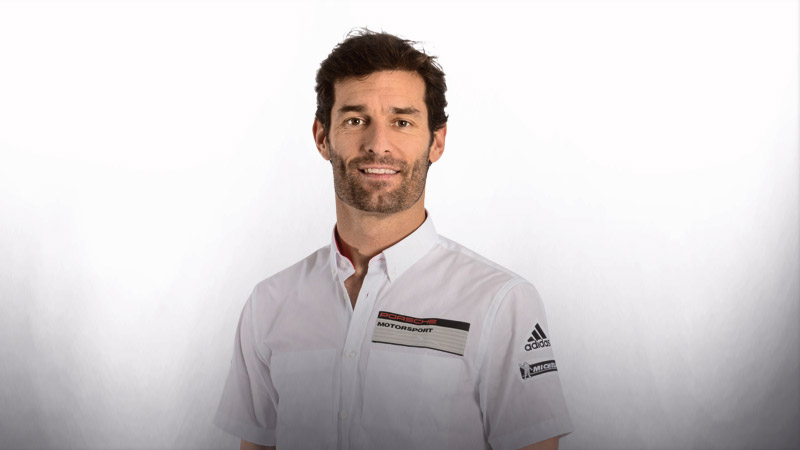 A Formula One star—215 Grand Prix races, 13 pole positions, nine wins—takes on the challenge of sports-car races. Born in Queanbeyan, near Canberra in Australia, he moved to England in 1996 and raced in Formula Ford, Formula Three, sports cars, Formula 3000, and Formula One. A fan of outdoor sports, he wants to settle a score with Le Mans: in 1999 he spun over in an AMG Mercedes not once but twice, due to an aerodynamic problem. For him, Porsche means "super highly developed sports cars that perform without fuss. Perfect in every mood, in every setting." He lives with his partner Ann Neal (and several dogs) in the English town of Aylesbury, northwest of London.
Jörg Bergmeister (Germany) - The Tenacious One
911 RSR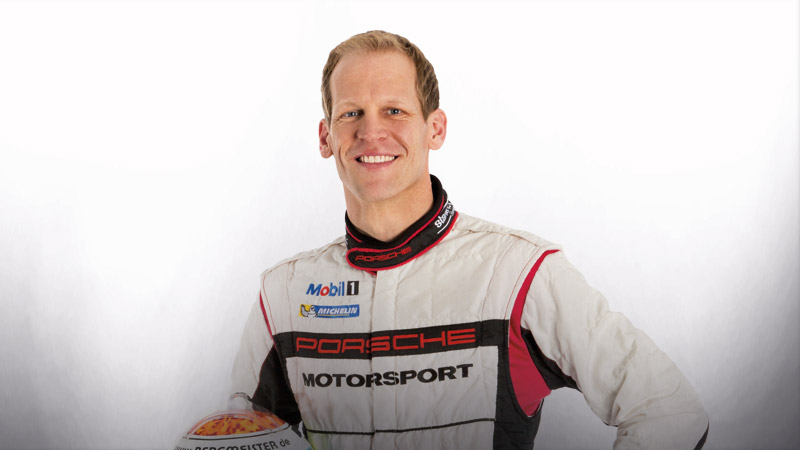 For all the successes that Jörg Bergmeister has already celebrated with Porsche, he's especially proud of the wins and class wins at the major endurance races. Le Mans, Daytona, Sebring, Nürburgring, Spa—they all appear in the stats as victories by this tall blond driver, who also won the 2000 Carrera Cup Deutschland and the 2001 Porsche Supercup. He then became a factory driver. He won the popular American Le Mans Series a record-breaking five times—in 2006 he even added the Grand-Am Series to these wins, a feat achieved by no one else.
Marco Holzer (Germany) - The Sunny Boy
911 RSR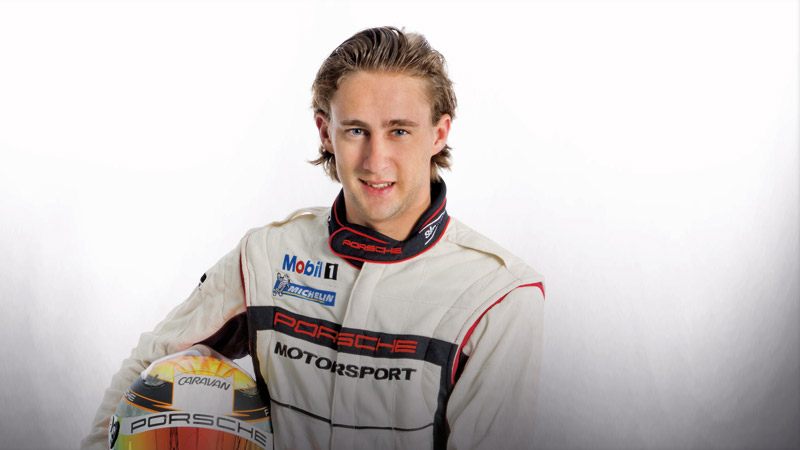 You've got to put in your time in racing. Marco Holzer, who was sponsored as a Porsche Junior driver starting in 2008 and joined the Porsche factory team in 2011, knows this very well. A talented driver with a sunny disposition, he took overall honors at the 24-hour race in Dubai and drove Porsche's first hybrid race car to success at the long-distance classic on the Nürburgring the following year. He has shown extraordinary flexibility in his work for customer teams around the world. "But I've always dreamed of driving for the Porsche factory team in Le Mans," he says. And now he is getting his chance.
Richard Lietz (Austria) - The Master
911 RSR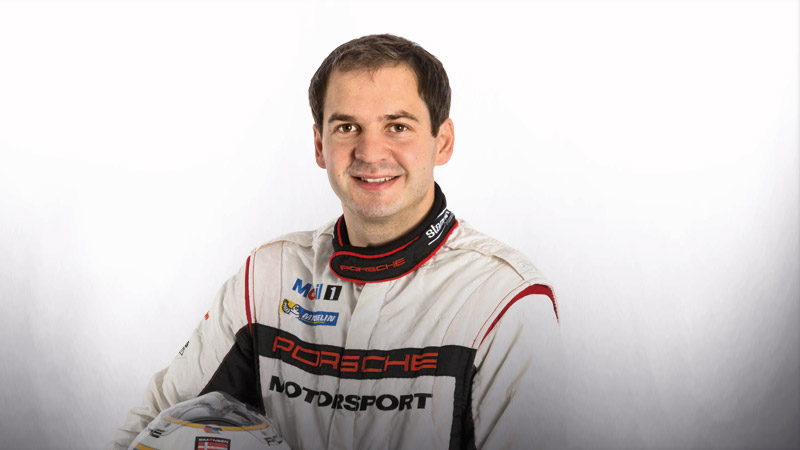 A class victory with the 911 RSR at the 24-hour race in Daytona was, in his view, just the right way to start the season. A native of Austria, he has been a Porsche factory driver since 2007 and a master on his own at rallies, ice races, and classic racecourses. No stranger to success, last year he celebrated his third Le Mans class victory since 2007 and 2010, and he has his sights set on the fourth in June. The start in Le Mans this time is something like an encore performance, because he is primarily charged with taking the title for Porsche in the new Tudor United SportsCar Championship in the United States and Canada.
Frédéric Makowiecki (France) - The Ambitious One
911 RSR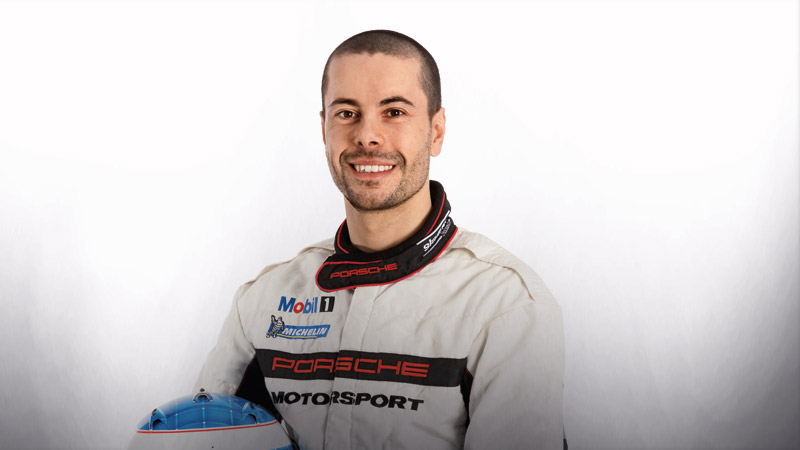 His passion for Porsche can be seen in the ambition and perseverance that went into winning the Porsche Carrera Cup France. Twice he had to settle for second place and once for third, before finally taking the coveted title in 2010. Even then, he had the reputation of being one of the fastest GT drivers in the world. He has provided the proof at high-class contests like the FIA GT1 world championship, where he took second place in 2012, and the FIA World Endurance Championship. He has now returned to his roots as a Porsche factory driver. "Driving for Porsche," he says, "is exactly what I've always wanted."
Patrick Pilet (France) - The Patriot
911 RSR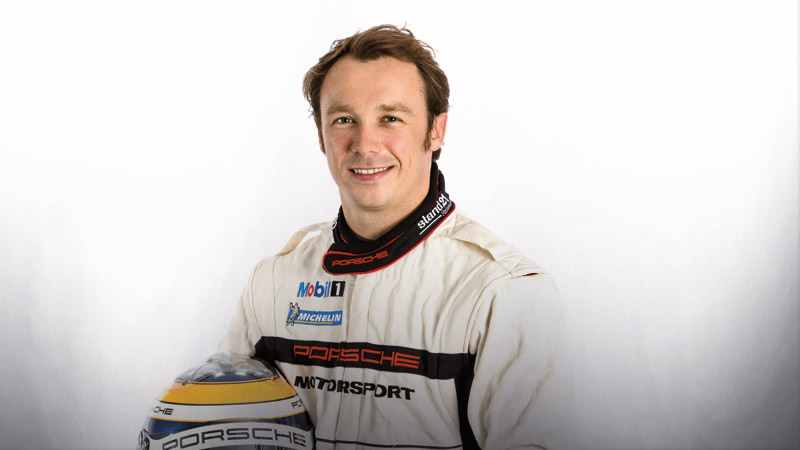 He can do it all. No matter what championship Patrick Pilet enters, he's always good for a win: in the American and the European Le Mans Series as well as the International GT Open. He scored the class victory at the 24 Hours of Daytona in 2014, and overall victory at the 24 Hours of Dubai in 2010. He took the title in the Carrera Cup France in 2007. The only place he hasn't yet climbed to the top of the winners' platform has been the WEC. That's what he aims to do this season, preferably, of course, in Le Mans. "For a Frenchman," he says, "victory in Le Mans is as splendid as winning Wimbledon as an English tennis player."
Nick Tandy (Great Britain) - The Dream Catcher
911 RSR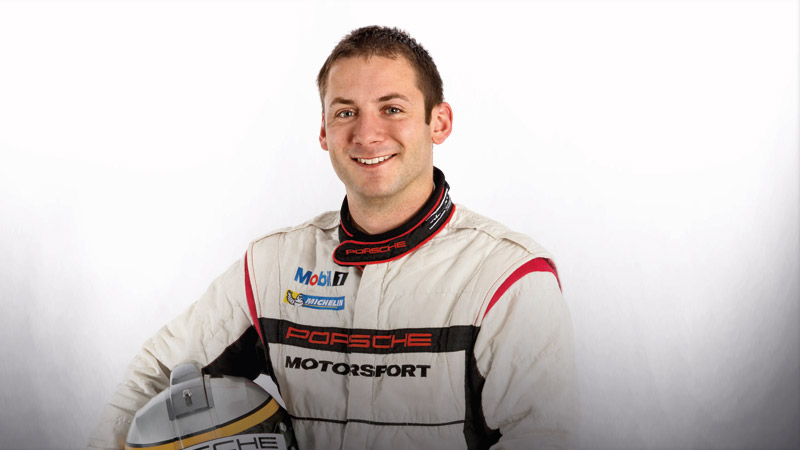 This British driver began the new season just like he ended the old one—with a victory in his class. In October 2013 he did this on the venerable Road Atlanta course in the Petit Le Mans, and in January 2014 at the 24 Hours of Daytona, together with Patrick Pilet and Richard Lietz. He is driving the 911 RSR with Lietz this season in the Tudor United SportsCar Championship. In 2011 he took overall honors in the Carrera Cup Deutschland, and in 2012 he won the Porsche Cup in a 911 as the most successful private race-car driver. The following year he became a factory driver. And he has joined the WEC team for the 24 Hours of Le Mans.
By Heike Hientzsch, Claus-Peter Andorka
Photos by Achim Hartmann