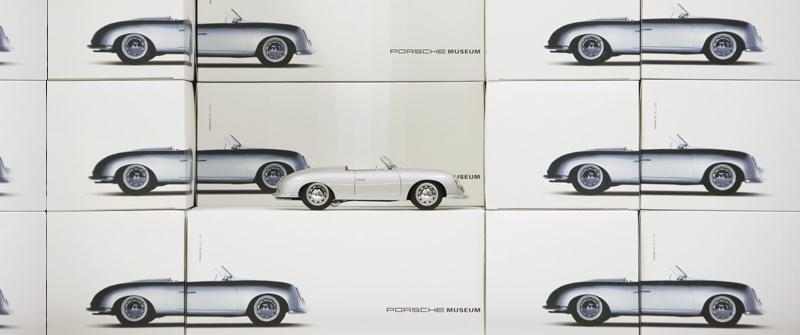 In the Museum Shop you'll find interesting and attractive items related to Porsche history. No matter whether you're looking for a small souvenir or a sought-after collector's item – in the Museum Shop you'll find it.
The shop's wide-ranging assortment includes a unique line of model vehicles, selected accessories for historical cars, and a wide range of literature. So why not take home a small piece of Porsche history?
We look forward to your visit!
Opening Hours Museum Shop
Tuesday through Sunday from 10:00 am to 6:00 pm
Due to inventory the museum shop will be closed on Tuesday, November 26, 2013. We kindly ask for your understanding.
The Museum Shop is open to the visitors without an entrance card.