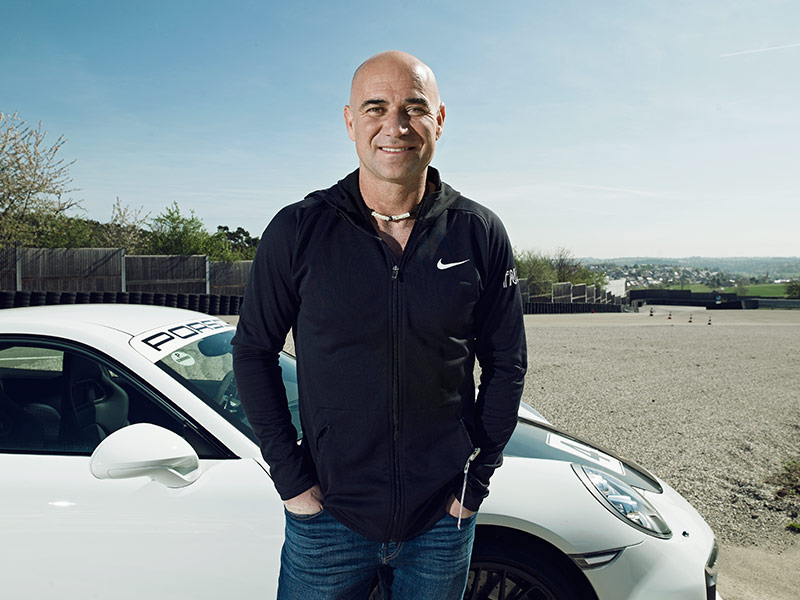 Break the rules!
When tennis superstar Andre Agassi meets Porsche sports cars in Stuttgart, there are essentially only three topics: sports, life, and legends.
Read more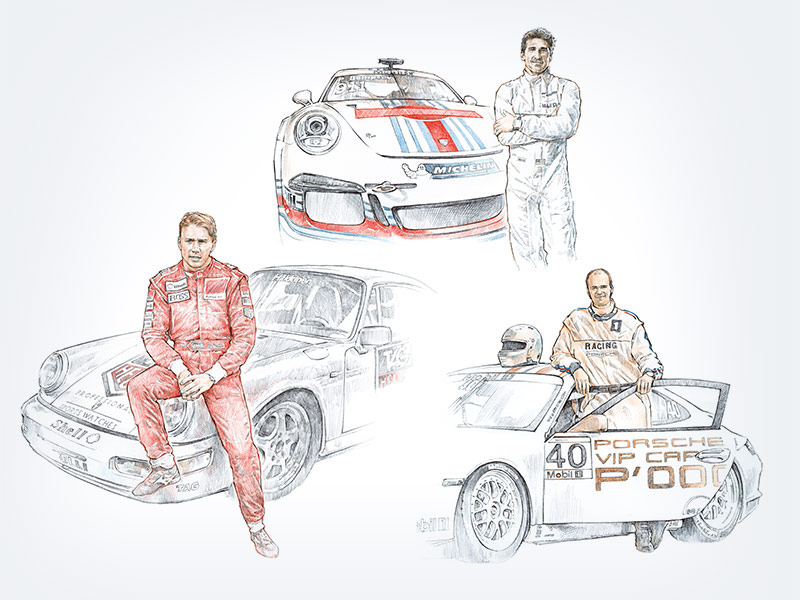 Supercup: Stars in cars
The Porsche Supercup has become an integral part of Formula One weekends. More than two hundred VIPs have left their mark on the series by joining the field. Among them actors, stars of skiing and swimming, pop singers, rally and motorcycle world champions—and no less than 32 Formula One aces.
Read more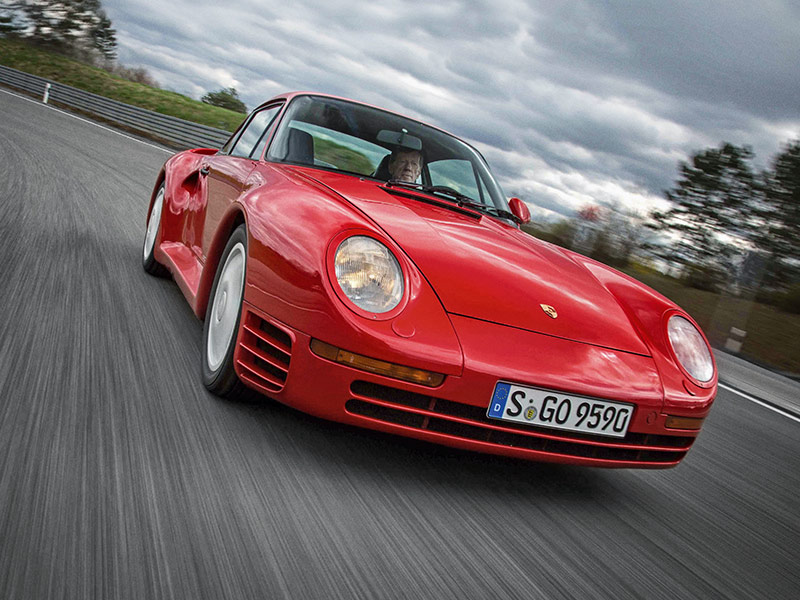 Back to the future
The Porsche 959 is celebrating its thirtieth anniversary. Back then, in 1985, a series of technical refinements put the 959 well ahead of its time—and its driving characteristics are no less impressive today.
Read more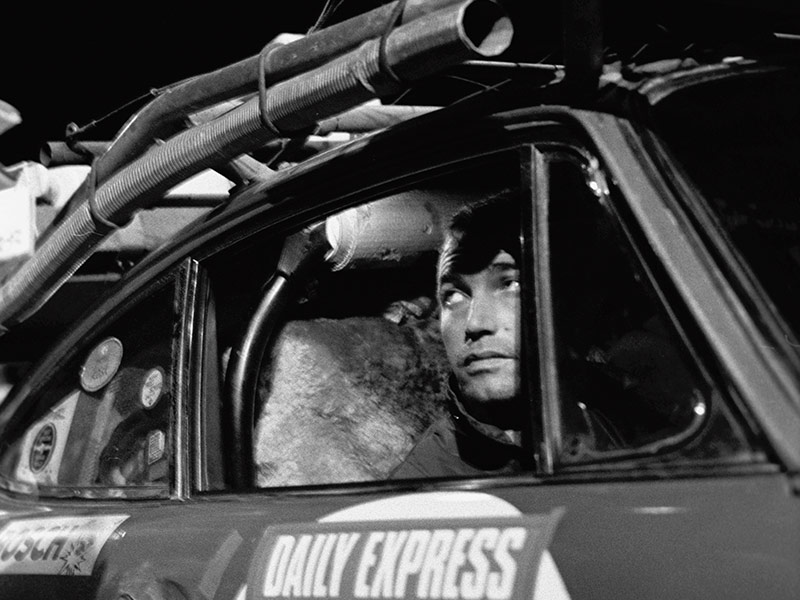 The marathon
The London–Sydney Marathon rally first took place in 1968. Now a brave Porsche 911 S is coming home.
Read more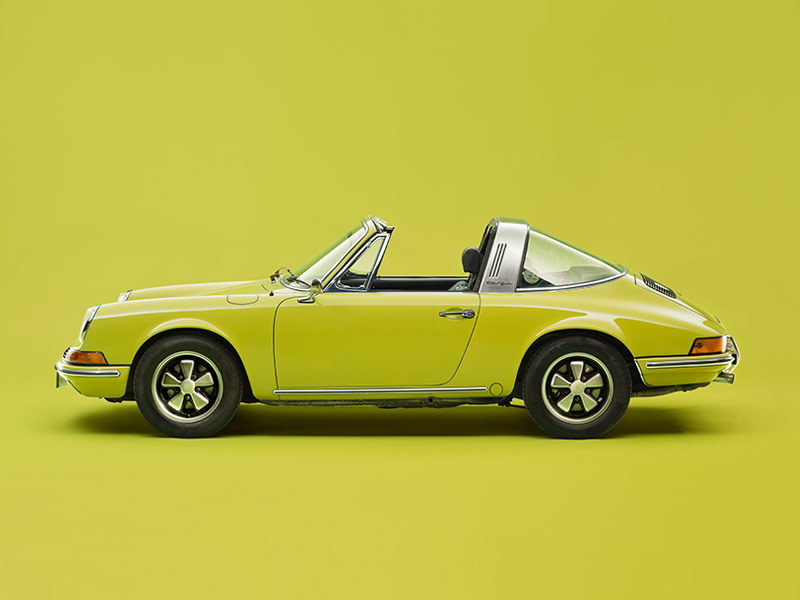 Flying colors
With sports cars, colors are more than just makeup—they underscore the character of the car. The Targa is an especially good example of this principle, as it has been for five decades.
Read more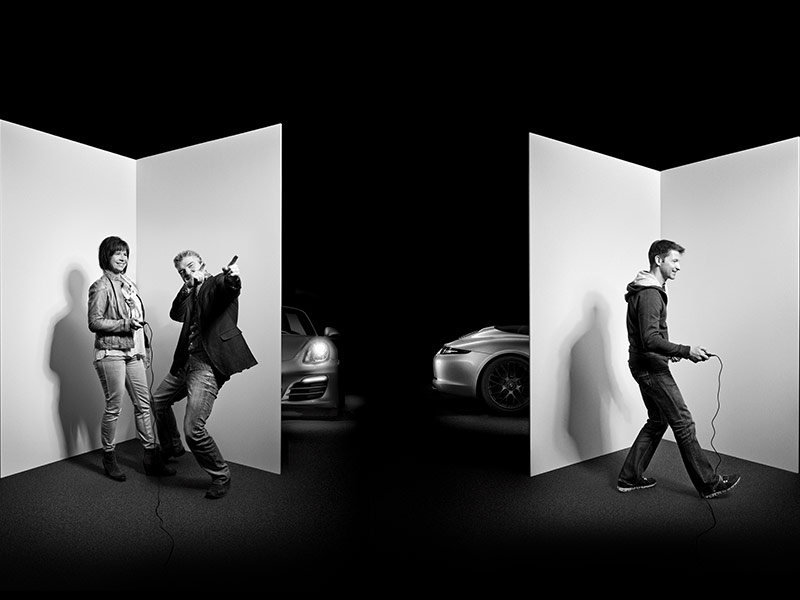 A reason to celebrate
Picking up your own Porsche straight from the plant has been something very special for 65 years. Now we show how it feels.
Read more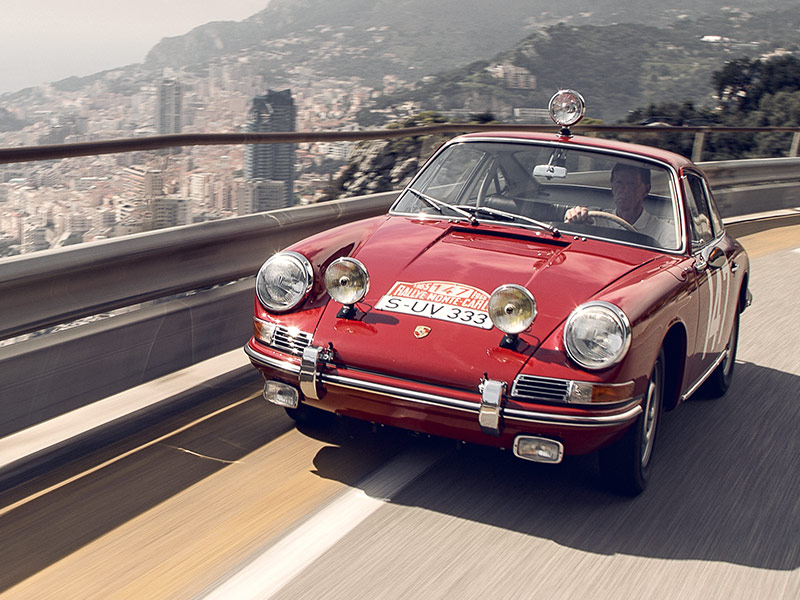 Original brilliance restored
The first big race in a Porsche 911 led right up to the Prince's Palace of Monaco, in the Monte Carlo Rally of 1965. The fifth-place finish in the overall rankings laid the foundation for an unparalleled racing career. That original Monte Carlo 911 has now been restored by Porsche Classic.
Read more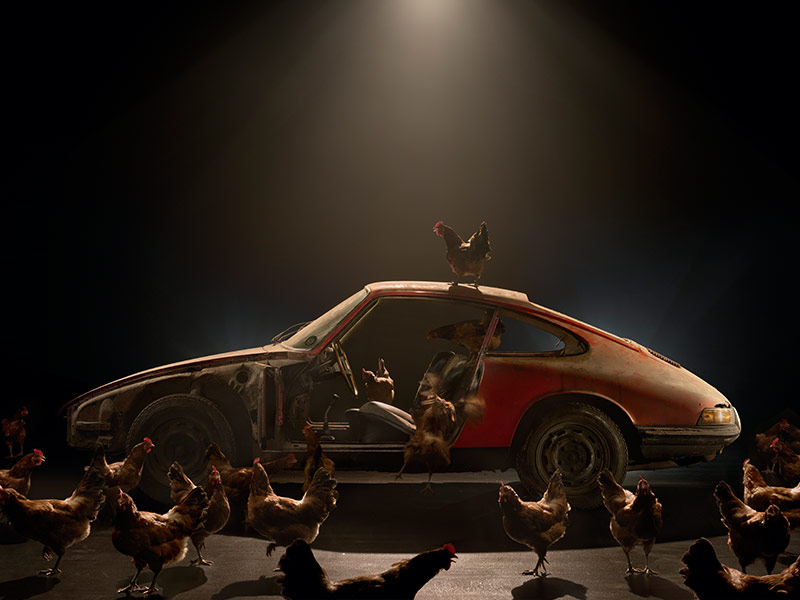 Number 57 lives
After half a century, the 57th Porsche 911 ever built returns home. We present a fabulous story of a neglected car that will soon become a museum piece. A fairy tale in three chapters.
Read more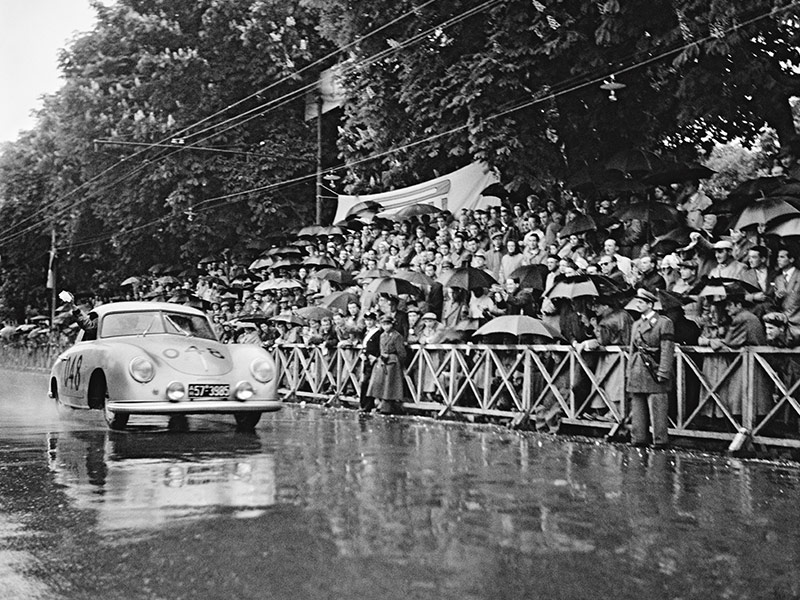 Early Heroes
The Porsche Museum is showing work by the photographer Marianne Fürstin zu Sayn-Wittgenstein as part of a special exhibition about the 1950s. We take a look at her racing shots and her eventful life.
Read more
The Rebel
An unconventional young fellow with a melancholy look and rough manners, who lived fast and died tragically: actor James Dean became a legend 60 years ago.
Read more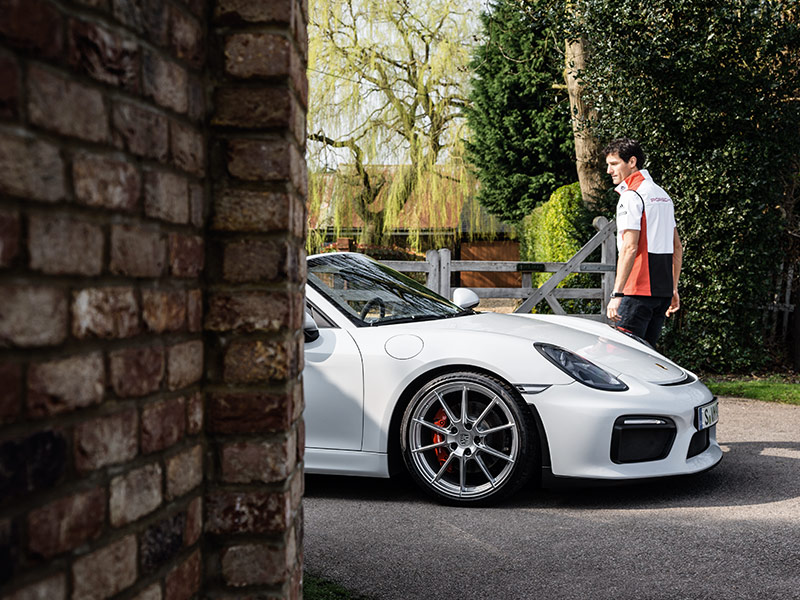 Spyder meets Spyder
Home round with two of the purest roadsters: Factory driver Mark Webber at the wheel of the brand-new Boxster Spyder and the legendary 550 Spyder.
Read more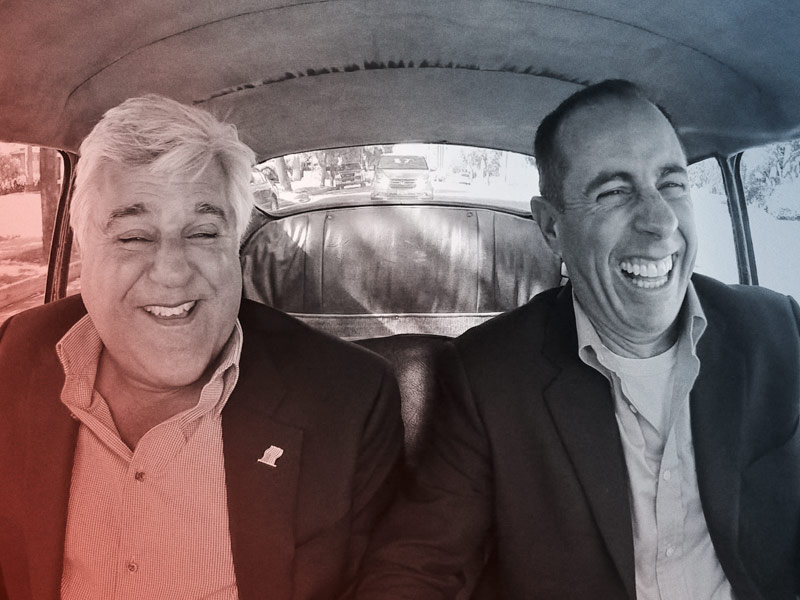 Seriously fun driving
When comedians Jerry Seinfeld and Jay Leno get together, fun is guaranteed. If a Porsche 356/2 from the very first season is involved as well, the show will be superb. And you can enjoy it all on the Internet.
Read more