Information on Porsche in Vietnam
About Ultimate Cars Company Ltd
Ultimate Cars Co. Ltd. is the official Porsche Importer in Vietnam and has extensive experience in the luxury sports car segment. We bring to Vietnam the complete Porsche model range from the iconic 911, the mid-engine 718 Boxster and Cayman, the Gran Turismo Panamera, the SUV Cayenne and the compact SUV Macan, to Porsche's first all-electric Taycan.
Porsche Vietnam is currently represented at two Porsche centres located in Ho Chi Minh City and Hanoi, with state-of-the-art facilities, modern equipment and professional staff providing world-class services according to Porsche global standards.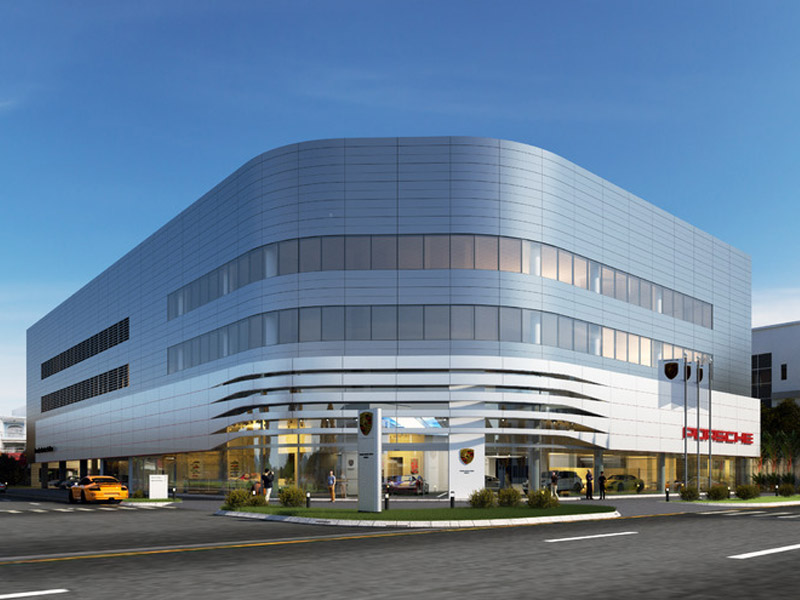 Porsche Centre Saigon
Lot DVTM-5-6-7, N1 Street and Lot DVTM 4 Street No. 7,
South Commercial Area, Tan Thuan Export Processing Zone,
Tan Thuan Dong Ward, District 7, Ho Chi Minh City, Vietnam
Tel: +84 28 54141 911
Email: info@porsche-vietnam.com
Opening Hours:
Showroom
Monday - Friday: 8:30 am – 7:00 pm
Saturday: 9:00 am – 5:00 pm
Sunday & Public Holiday: Closed

Service Centre
Monday - Friday: 8:00 am – 7:00 pm
Saturday: 8:00 am – 5:00 pm
Sunday: On Request
Public Holiday: Closed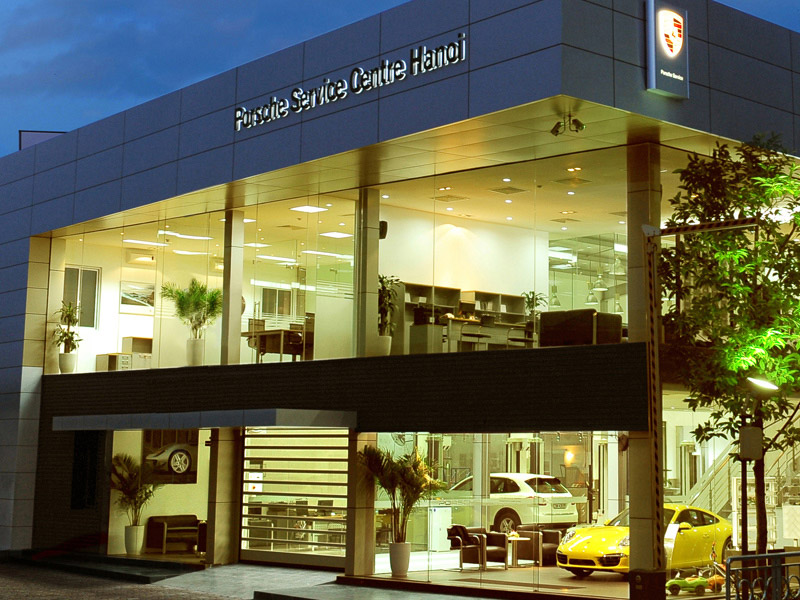 Porsche Centre Hanoi
562 Nguyen Van Cu Street,
Gia Thuy Ward, Long Bien District, Hanoi, Vietnam
Tel: +84 24 62888 911
Email: info@porsche-vietnam.com
Opening Hours:
Showroom
Monday - Friday: 8:30 am – 6:30 pm
Saturday: 9:00 am – 5:00 pm
Sunday & Public Holiday: Closed

Service Centre
Monday - Friday: 8:00 am – 6:00 pm
Saturday: 8:00 am – 5:00 pm
Sunday: On Request
Public Holiday: Closed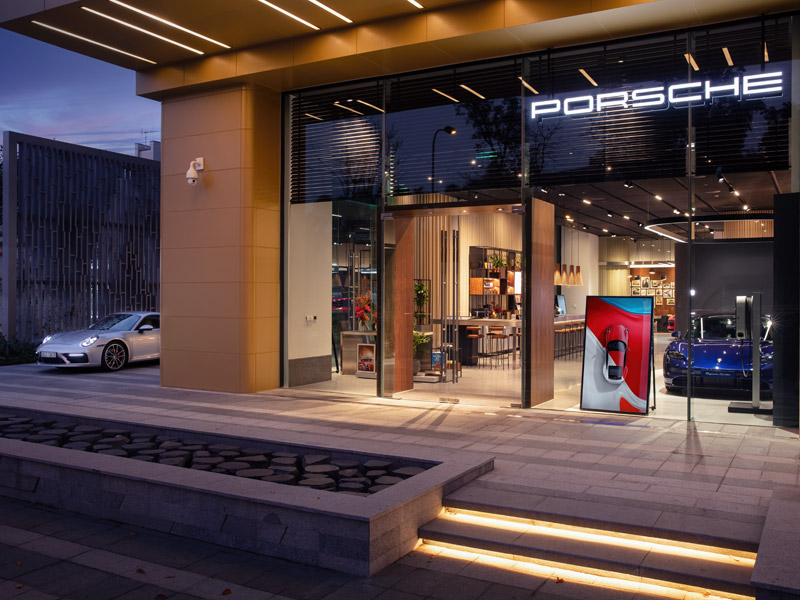 Porsche Studio Hanoi
Capital Place
Ground Floor, Tower 1, Unit 3
29 Lieu Giai Street, Cong Vi Ward,
Ba Dinh District, Hanoi, Vietnam
Tel: +84 24 32239 911
Email: info@porsche-vietnam.com
Opening Hours:
Monday - Sunday: 9:00 am – 6:00 pm