Porsche 911 GT2 (type 997)
When it was launched in 2007, the 997 911 GT2 was the fastest street-legal 911 ever built. Developed by the Motorsport Department in Weissach, it carries all of the sporty genes that a road vehicle suitable for the racetrack needs.

The GT2 has the widened body of the 911 Turbo, but is rear-wheel drive instead of all-wheel drive. A significant reduction in weight also contributes to the impressive driving performance.
Model overview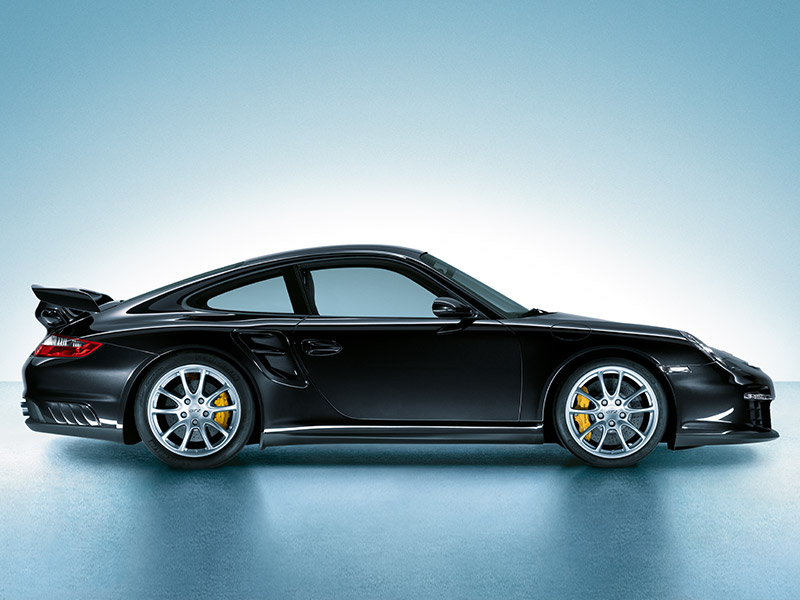 911 GT2 (2008-2009)
50 PS more power compared to 911 Turbo // Reduced equipment in order to save weight: no rear seats, no all-wheel drive, less insulation // Only available with 6-speed manual transmission // Bi-xenon headlights as standard // Standard PCCB ceramic brake system // Rear silencer and titanium tailpipes // Lightweight sports bucket seats // Fog lights removed in favour of cooling air intakes with horizontal vents // Additional air outlet in front of the bonnet // Wide, Black spoiler lip // Aluminium luggage compartment lid and doors // Side air intakes with strut // Optional Clubsport Package // Direct fuel injection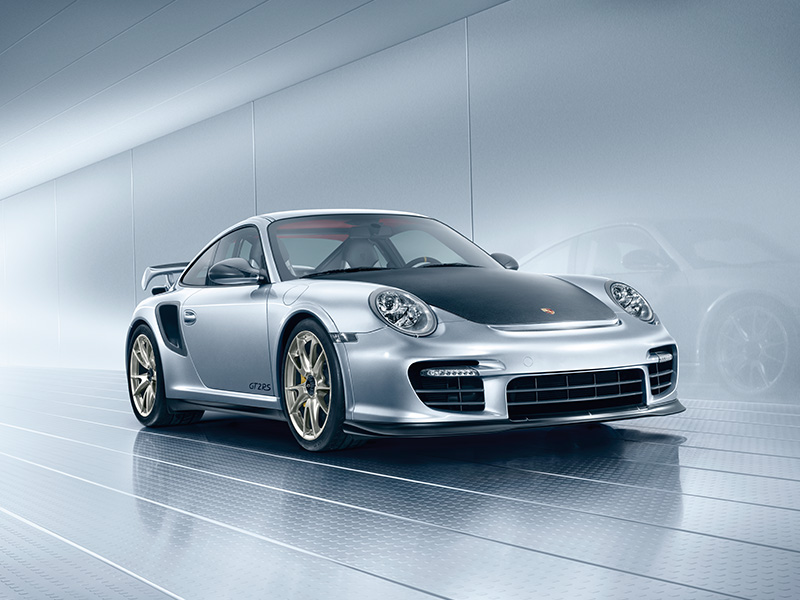 911 GT2 RS (2011-2012)
RS version of the 911 GT2 limited to 500 units // Unladen weight further reduced to 1,370 kg through the use of CFRP plastics, plastic rear window, single-mass flywheel etc. // 456 kW (620 PS), i.e. 90 PS more power compared to the 911 GT2 // PASM sports suspension and stability management PSM as standard // Side air intakes without struts // Standard roll cage // Only available in Guards Red, Carrera White, GT Silver or Black with Silver or Gold rims