Porsche is the stand out winner at the sport auto AWARDS 2012"sport auto" reader poll: Porsche scoops eight first places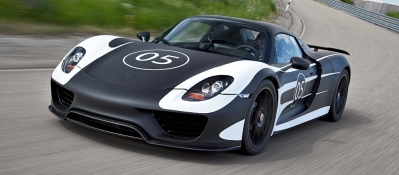 Stuttgart. Trade magazine "sport auto" readers voted Porsche the winner in eight categories. The sports car fans gave Porsche models – from the Boxster to the 911 Turbo S – the top slot in six out of a total of 15 vehicle categories. Porsche was also honoured for the best customer sports programme, the Carrera Cup, and for the sportiest alternative drive concept. This is embodied by the Porsche 918 Spyder, which will make its market debut in 2013.
The new 911 model line is proving to be a winner right from the off. Both the Carrera S Coupé and Cabrio are the winners in their class. The new Boxster as well has begun its career by winning its category. But there is no stopping the 911 (Type 997) either: the 530 hp Turbo S has emerged victorious both as the Coupé and in the Cabriolet version. The Cayman R also bagged itself a victory. That Porsche's future direction is also on the right track is borne out by the win scored by the innovative 918 Spyder, combining impressively high performance with low fuel consumption.
This was the 32nd "sport auto" reader poll. Approximately 13,000 readers took part in the vote. "Sport auto" magazine is publishing the detailed results of the poll in today's edition.
Sime Darby Auto Performance Sdn. Bhd.
Public Relations and Media
Khairul Annuar Yusof
Phone: +603 5032 9911 ext. 503
E-Mail: khairul.annuar@porsche.com.my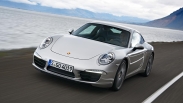 6/21/2012