Porsche Centre Jakarta celebrates Independence Day with the 'Red and White Charity'
The Red and White Charity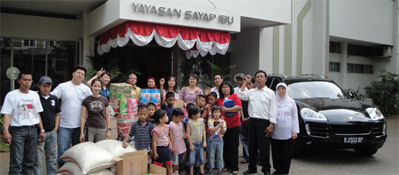 As a fitting 'grand finale' to a 4-month fund-raising effort held at Porsche Centre Jakarta, management, staff and employees headed down to its chosen charity, Yayasan Sayap Ibu for 'The Red and White Charity' event on 17 August 2009 to personally present their donations and gifts.

Although the day's events started out under a rainy and overcast sky, the children of Yayasan Sayap Ibu still had the sun shining in their hearts as they eagerly anticipated the arrival of Porsche Centre Jakarta staff to their home. With big smiles and laughs, the children lined the driveway and welcomed us in front of their gate, serenading us as we unloaded and distributed the goods.

In total, 15 boxes of instant noodles, 6 sacks of rice and 31 boxes of baby's milk were collected, as well as Al'quran (Muslim bibles), toys and clothes. Much to their delight, each child was also presented with an individual goody bag filled with snacks and school supplies featuring their favourite cartoon characters.

Additionally, a total cash donation of IDR 5.000.000 was also presented to Yayasan Sayap Ibu by Mrs Ingrid, Chief Finance Officer of Porsche Centre Jakarta.

As a token of appreciation, the children led us inside to give us a tour of Yayasan Sayap Ibu, and also put up a short singing and dancing performance, where each child sang one by one as a gift back to us.

"It was a successful Independence Day spent at Yayasan Sayap Ibu with the children, and seeing their immense happiness and delight at our visit and gifts made all our efforts worthwhile. Being able to give back to society in our own simple way is a great blessing, and we are hoping to make this an annual event", said Cynthia Ratna, Marketing Manager of Porsche Centre Jakarta.

Porsche Centre Jakarta is proud to have the opportunity to join Yayasan Sayap Ibu this Independence Day, and to gather donations from Porsche owners and employees of Eurokars Indonesia to support the mission of the non-profit organization.

We would like to sincerely thank all Porsche owners who generously opened their hearts for this event by donating cash and goods to support the many children waiting for us on that day, as well as all the people who participated in this event in one way or another. We look forward to your continued support for future events.

For more information on all Porsche Centre Jakarta related events, please feel free to contact Cynthia Ratna at +6221.725.8000 or +62819.0809.6740.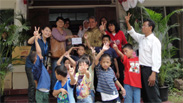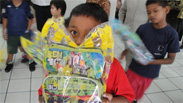 9/1/2009