Information on Porsche in Indonesia
Porsche in Indonesia was established on 10th of July 2002. Currently two authorized dealers are operating in Indonesia, one located in Jakarta (Porsche Centre Jakarta) and the other one in Surabaya (Porsche Centre Surabaya).

Porsche Indonesia's focus is unquestionably on the people; our customers and employees; as we understand that the most valuable capital of this company are its loyal customers and its work force and its dedication for outstanding performance.

Only thus we are able to sustain the existing exceptional company performance, exceeding potential, valuable opportunity and growth to achieve profitable returns and transforming us to be a market leader in Indonesia.
Porsche Centre Jakarta
Jl. Sultan Iskandar Muda No. 51
Arteri Pondok Indah, Jakarta 12240
Tel: (62) 21 725 8000
Email: info@porsche.co.id

Dealer Website
Opening Hours:
Showroom
Monday - Friday: 8:30 am – 6:00 pm
Saturday: 8:30 am – 4:00 pm
Sunday: 11:00 am – 4:00 pm

Service Centre
Monday - Friday: 8:30 am – 4:30 pm
Saturday: 8:30 am – 2:30 pm
Sunday & Public Holiday: Closed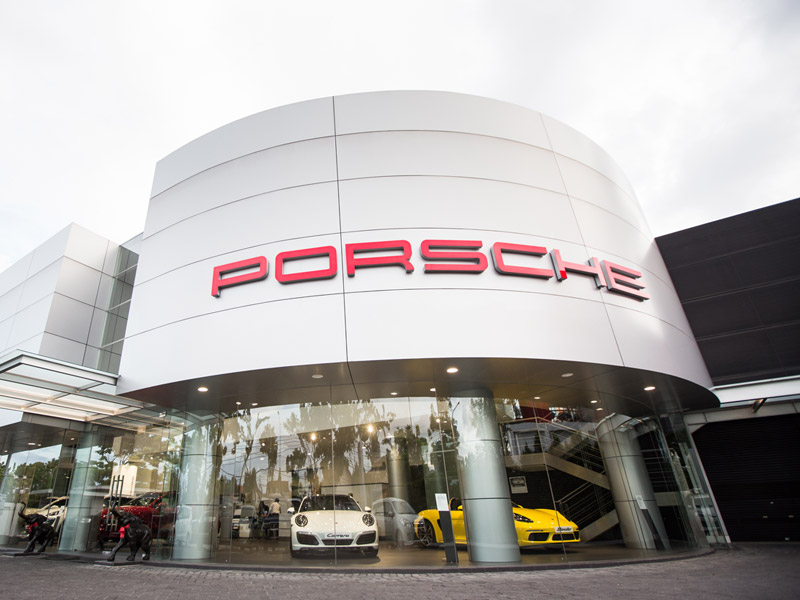 Porsche Centre Surabaya
Jl. Adityawarman No. 41
Surabaya 60242
Tel: +62 31 5622 911
Email: info@porsche-surabaya.co.id

Dealer Website
Opening Hours:
Showroom
Monday - Friday: 8:30 am – 8:00 pm
Saturday: 8:30 am – 3:00 pm
Sunday: 9:30 am – 3:00 pm

Service Centre
Monday - Friday: 8:30 am – 4:30 pm
Saturday: 8:30 am – 1:30 pm
Sunday & Public Holiday: Closed