Press Releases
Porsche Showroom opens at Airport RoadAl Boraq Automobiles Company has launched new Porsche Centre Doha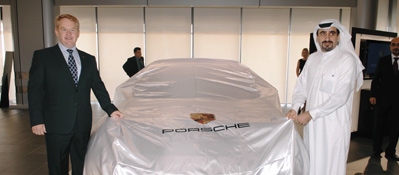 Al Boraq Automobiles Company has launched new Porsche Centre Doha, comprising a 3,500 square meter new cars showroom and a Porsche approved pre-owned showroom on Airport Road's Wakrah stretch.
"With this accomplishment Qatar has joined the league of the top 10 countries hosting Porsche Centres", Al Boraq's chairman and CEO Salman J Al- Darwish started yesterday at event at the new facility.
"Porsche Centre Doha is probably one of the largest Porsche showrooms in the world", Porsche Middle East and Africa managing director Deesch Papke declared.
Al-Dariwsh recalled that Al Boraq Automobiles, the exclusive representative of the Porsche marquee in Qatar, has come a long way since its establishment in December 2005.
"We started our journey through a temporary showroom supported by the main service centre in Industrial Area, and today we have achieved sales figures that elevate us to the third place worldwide in terms of actual sales," he maintained.
Al Boraq, which opened a quick service centre in Gharafa, is preparing to open another one attached to the Porsche Centre Doha by the end of this year.
Given the stringent rules that govern the establishment of service centres in the city, Al Boraq Automobiles is in the process of ensuring very high standards to obtain special sanction from the authorities concerned for the proposed quick service centre, Al- Darwish explained.
"All these achievements would not have been possible but for the grace of Allah and the wise policies adopted by Qatar under the leadership of HH the Emir Sheikh Hamad Bin Khalifa Al- Thani and HH the Emir Apparent Sheikh Tamim Bin Hamad Al- Thani," Al-Darwish said.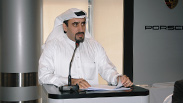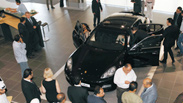 10/1/2009