December 2012 / January 2013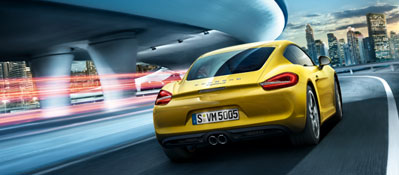 If you're curious and would like to know more about our Porsche magazine, you'll find selected articles here for you to read as a sample.
We hope you enjoy reading them – and if you want to read more, you can apply for subscription to 'Christophorus' online now. The next issue will be available on January 31st.
TO THE POINT: MID-ENGINE DESIGN
Mid-engine sports cars have a long tradition at Porsche. The new Cayman interprets this technical concept to the benefit of increased driving pleasure. Two experts compare notes on theory and practice: Hans-Jürgen Wöhler, director of the Boxster and Cayman series, talks with Porsche test driver Timo Kluck about dynamism, balance, and lightness.
Descargar PDF/ 101 KB
TOP LEVEL
The new version of the mid–engine coupe is even sleeker, faster, and more fuel-efficient
Descargar PDF/ 297 KB
SOME LIKE IT (VERY) HOT
From raw materials to Porsche parts–the ingredients for perfect components
Descargar PDF/ 240 KB