911 Carrera Saving Fuel all the Way: Just 6.7 Litres/100 KilometresTest Drive by Independent Experts confirms Supreme Economy of Porsche Sports Cars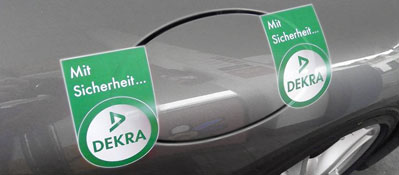 Stuttgart. Porsche sports cars embark on record-breaking test drives time and again – but this time the purpose of the test was quite different: Driving a regular 345 bhp Porsche 911 Carrera with Porsche's PDK Porsche-Doppelkupplungsgetriebe, the car tester, ex-racing driver and presenter of the n-tv Motor magazine Klaus Niedzwiedz covered
648 kilometres or exactly 400 miles on public roads, achieving extremely low average fuel consumption of just 6.7 litres/100 kilometres, equal to
42.2 mpg imp. In the process, he easily outperformed the combined fuel consumption specified under the Euro 5 standard which, at 9.8 litres/100 kilometres (28.8 mpg imp) already sets the absolute benchmark in this category of sports cars in terms of fuel economy.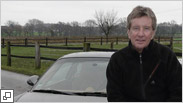 The Porsche Carrera covered about 190 kilometres/118 miles of the total route on country roads and 30 kilometres/19 miles in city traffic, with the remaining distance on the Autobahn. The car's tank was filled up prior to and after the test drive by a certified inspector of the German DEKRA Car Inspection Authority, who also sealed the fuel tank and the engine compartment in the process. Under normal traffic conditions, with the headlights switched on, and with rain from time to time, the driver sought to keep the car's engine speed between 1,800 and 2,000 rpm, with a road speed between 90 and 130 km/h (56 – 81 mph). The average speed achieved in the process was 84 km/h or 52 mph. In the words of test driver Klaus Niedzwiedz, "the result proves that with a lot of feeling and discipline you can even drive a 3.6-litre, 345-bhp sports car very economically."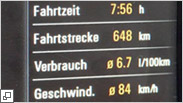 The test drive confirms once again that Porsche is going the right way in its process of technological development. Within a very short time, all production versions of the Porsche 911 with a natural-aspiration power unit have been converted to brand-new engine technology featuring DFI Direct Fuel Injection, improving fuel economy by more than 12 per cent, and with a substantial increase in both torque and engine power.
The optional PDK transmission with seven gears likewise makes a significant contribution to the car's greater fuel economy, at the same time giving the six-cylinder models even more power and performance.
The report on Klaus Niedzwiedz's economy test will be broadcast on Saturday, 20 December, on the German TV channel n-tv Motor at
16:30 CET.
GO
Note: Photos on the record-breaking test drive with the Porsche Carrera are available to accredited journalists on the Porsche Press Database at http://presse.porsche.de/
16.12.2008