Porsche reorganizes Press DepartmentPrestigious Journalists and PR Experts Join Porsche Team
Stuttgart. Porsche is adapting the organization of its Press Department to the new structure of the group: Anton Hunger (59), for many years Head of Press and Public Relations of Dr. Ing. h.c. F. Porsche AG and – since November 2007 – also of Porsche SE, will be exclusively responsible for managing the newly-created Press and Public Relations Department of the Holding from July 1. Together with him, Frank Gaube (47) will be changing over to Porsche SE, where he will head the Financial Press and Investor Relations Department, with the continued support of Frank Scholtys (47).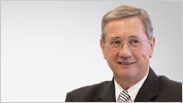 Anton Hunger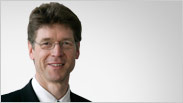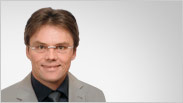 Frank Gaube, Frank Scholtys
Dirk Erat (36) has been appointed Head of Corporate Press at the Porsche SE. He comes to Porsche from Siemens AG, which he joined following teacher training studies at the University of Konstanz and a traineeship in journalism in the year 2000 as press relations officer. From 2004 onwards, he headed External Communications at the Siemens Mobility Divisionin Erlangen. Erat will be taking up his new duties on September 1. The team will also have the support of Josef Arweck (31) who, after studying politics, history, psychology and economics, worked from 2002 onwards as press relations officer for McKinsey & Company, and will also be fulfilling this function for
Porsche SE as of July 1.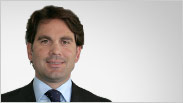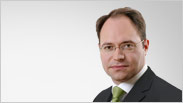 Dirk Erat, Josef Arweck
Anton Hunger's successor as Director of Corporate Communications at Dr. Ing. h.c. F. Porsche AG from July 1 will be Christian Dau (46), who has been on the staff of the Porsche Press Department since September 1997 and has been Hunger's official Deputy since 2003.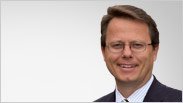 Christian Dau
Dr. Albrecht Bamler (50) continues to be responsible for the Corporate Press and Michael Baumann (43) for the International Press of Porsche AG. However, there has been a change in Product and Technology Communication: on June 1, 2008 Hans-Gerd Bode (47) took over as Head of Department from Stefan Marschall (52), who is setting up his own independent PR consultancy. Bode came to Porsche from Volkswagen AG, where he had been in charge of Brand and Product Communication since 2001. When working for the Stuttgart sports car manufacturer he will be cooperating closely with Eckhard Eybl (54), whose activities focus on the Product Press,and with Oliver Hilger (34), who continues to supervise the Motorsport Press.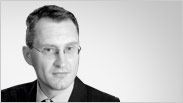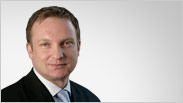 Dr. Albrecht Bamler, Michael Baumann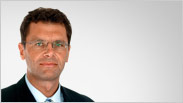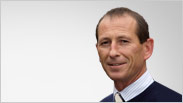 Hans-Gerd Bode, Stefan Marschall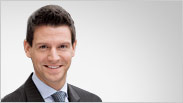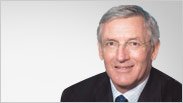 Oliver Hilger, Eckhard Eybl
The team will be completed by Hermann Josef Stappen (46), who will be looking after the Technical Press from September 1 onwards. Stappen studied mechanical engineering and has the best prerequisites for the job: after a traineeship in the press office of the specialist journal "Autohaus", he worked from 1997 onwards for the Testing and Technology Office of the motoring journal "Auto Motor und Sport". Stappen replaces Götz Fuchslocher (44), who has going to the specialist journal "Automobil-Produktion".
Achim Stejskal (35) is coming to Porsche from Daimler AG. From July 1, he will be heading the new Porsche Museum at the Zuffenhausen headquarters and will report to the Director Corporate Communications of Porsche AG. Stejskal first studied education, before going in 1999 to what was then the DaimlerChrysler AG; he worked for the Stuttgart enterprise in various capacities in the 'Classic Vehicles' Department. In 2006, he became Deputy Head of the Mercedes-Benz Museum and was appointed Head of the Administrative and Shop Management Department. In this area, Klaus Bischof (59) will continue to be in charge of Porsche's so-called 'Rolling Museum', which comprises approximately 400 historic vehicles.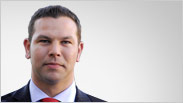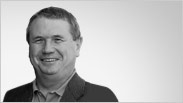 Achim Stejskal, Klaus Bischof
GO
19.06.2008