Penske Group acquires Porsche Center Mannheim
International Partner with Experience – Christian Boe is New Managing Director
Stuttgart. Porsche Deutschland GmbH, Bietigheim-Bissingen, has sold the Porsche Center Mannheim to Penske Automotive Europe GmbH, Wiesbaden, a member of the Penske Group. From July 1, 2008, the Center will be doing business under the name of Penske Sportwagen-
zentrum GmbH, Mannheim, and will be responsible for sales and service of Porsche vehicles in the Rhine-Neckar area.
Porsche Deutschland GmbH acquired the bankrupt Mannheim Porsche Center in November 2002, to ensure continuity in customer service and secure the jobs of the employees. Following its successful restructuring, this Porsche Center will now once again be placed in the hands of an independent enterprise. All employees will be kept on by the new owner.
Bernhard Maier, General Manager of Porsche Deutschland GmbH, says: "In the Penske Group, we have gained for the first time an international partner committed as a dealer to our brand in Germany. I am convinced that the new partner will bring its varied experience of the automotive sector to bear at the Mannheim location and thus maintain the ongoing positive development."
The new Managing Director of the Mannheim Porsche Center is to be Christian Boe (42) who, after obtaining a Diploma in Business Administration (University of Cooperative Education), worked in a managerial capacity for the brands Mercedes-Benz, Yamaha and Seat.
GO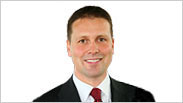 18.06.2008