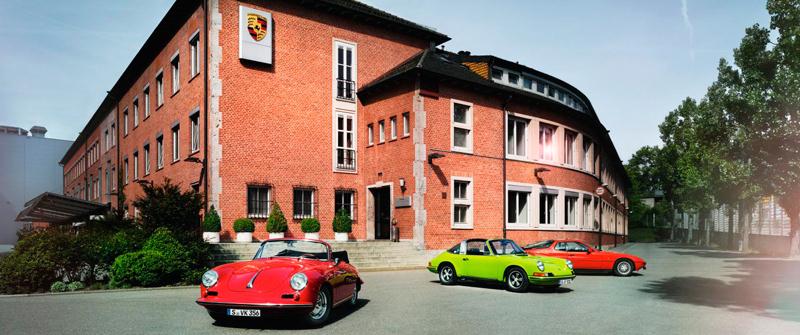 People are the real engine
Our company has always been characterized by its staff. It is in manual work - which is still, as ever, greatly valued - that the true ability and the real emotions can be found.
At Porsche, creativity and courage are required, but they are also promoted. And we know that our employees make use of the opportunities they are given.
Porsche is already training tomorrow's specialists. This is not just a contribution to long-term quality assurance; it is also our socio-political responsibility, particularly towards young people. For many years, Porsche has had an above-average number of professional trainees compared to the rest of the German motor industry.
Our staff can proudly state that there is a piece of them in every Porsche. This pleasure in individual responsibility at work will, in the end, be experienced by the customer, in the truest sense.
Our philosophy of give and take
It is often said that the basic human needs have been satisfied for a long time. And that surplus, even satiation is the problem. We at Porsche take a somewhat different view of this.
Basic needs are pure and unadulterated. We at Porsche create the framework for this and want no more and no less than this:
Trust in our staff
Maximum independence
Highest possible level of competence and transfer of responsibility
Originality in the implementation of projects
Greatest possible integration of staff into company processes
Emotional unity of the staff and their work: being a part of the Porsche team
Our size and organizational structure allows short communication routes and decision-making, as well as a pragmatic solution to problems that occur. They allow for unbureaucratic cooperation between different departments. This means varied activities in which everyone can develop individually. Work content and areas of responsibility are individually tailored.
All of this taken together, the orientation of work to the person, and the size and independence of our company, characterize our work as a team.