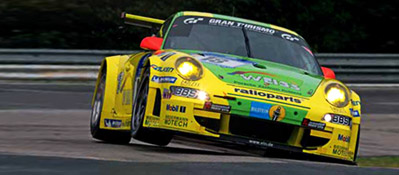 If you're curious and would like to know more about our Porsche magazine, you'll find selected articles here for you to read as a sample.
Breaking Free
With the sun shining over the Pacific on the weekend, there's no stopping the Boxster Spyder's sprint to freedom on California's Highway 101.
Загрузить PDF/ 530 KB
What a Car, What a Star!
The 911 S from 1970, Steve McQueen's partner in the film Le Mans, is a coveted collector's item. It's about to be auctioned in California.
Загрузить PDF/ 413 KB
Greased Lightning
A hot ride through the "Green Hell": The Porsche 911 GT3 RSR won the dramatic 24-hour race on the Nürburgring.
Загрузить PDF/ 189 KB
The Lucky Draw
Porsche Classic has completely restored a 911 T from the year 1973. It will be the grand prize in a raffle at the Porsche Parade in the United States.
Загрузить PDF/ 293 KB
Storming to the Summit
Klausen Pass in the Swiss Alps provides a spectacular and atmospheric backdrop for a photo session with the new Panamera Turbo S.
Загрузить PDF/ 335 KB