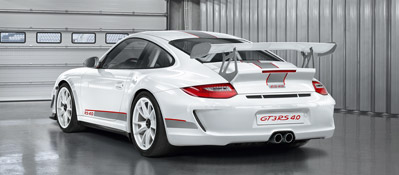 If you're curious and would like to know more about our Porsche magazine, you'll find selected articles here for you to read as a sample.
A Hot Number
Makers of successful racing cars also know how to transfer this expertise to the road. We present a new GT sports car from Weissach.
Загрузить PDF/ 355 KB
All-Round Talent
Marc Lieb is a Porsche factory driver – and a Porsche engineer. He explains how he drives in two fast lanes at once.
Загрузить PDF/ 142 KB
Inner Values
Porsche's interiors express the character of its sports cars. Michael Mauer, the director of Style Porsche, provides an insider's view of this inner life.
Загрузить PDF/ 357 KB
Model of Perfection
We visit the design studios in Weissach, where the final details of the 918 Spyder are being worked out on a clay model with a 1:1 scale.
Загрузить PDF/ 881 KB
"Geistdörfer, fasten your seatbelt!"
The fast old times are being relived: Rally world champions Walter Röhrl and Christian Geistdörfer drive a 911 SC at the Targa Tasmania.
Загрузить PDF/ 301 KB
5,335 Kilometers, 397 Laps
The legendary Le Mans victory by Helmut Marko and Gijs van Lennep in a Porsche 917 K approaches its 40th anniversary – reason enough for a look back.
Загрузить PDF/ 425 KB
Marrakech Express
The Panamera takes a somewhat different tour of a fascinating part of Africa. We present a very personal Marrakech Express.
Загрузить PDF/ 404 KB