Overall result
| P | Driver | No. | Team | Car | Class | Laps | Best Lap | Pits | Gap First | Last Lap |
| --- | --- | --- | --- | --- | --- | --- | --- | --- | --- | --- |
Race report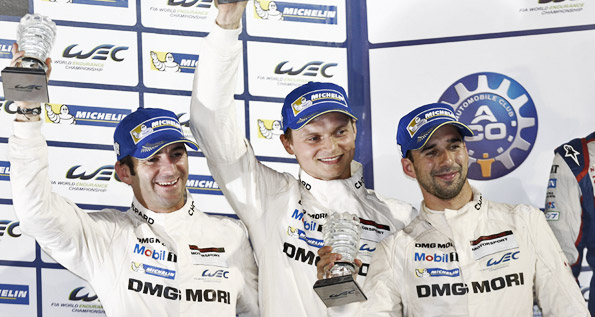 Porsche 919 Hybrids finish second and third on podium for the first time
Stuttgart. For the first time both Porsche 919 Hybrid crews were part of the podium ceremony: The trio of Romain Dumas (France), Neel Jani (Switzerland) and Marc Lieb (Germany) finished second in round seven of the FIA World Endurance Championship in Bahrain. Immediately behind them the sister car...
Read more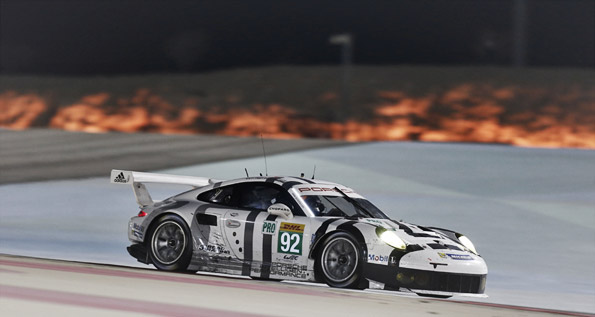 Best Porsche 911 RSR narrowly misses podium placing
Stuttgart. Despite an inspired charge through the field on the Bahrain International Circuit it was not enough for the Porsche 911 RSR to secure a podium spot for the first time in this year's sports car World Endurance Championship, two weeks after a brilliant double victory in Shanghai. In the...
Read more