An elementary part of the driving experience.
Your Porsche can only provide you with a dynamic sports car performance and unique driving experience if all parts work together in perfect harmony. But ultimately, it's the tires that turn the street into a driving experience. After all, they are the only parts who have direct contact with the road. Every revolution of the engine, every movement of the steering wheel, every tap of the brake pedal can only feel like a Porsche if the tire and its properties fit seamlessly into the overall composition.
That's why we offer tires that have been specially developed for your Porsche by well-known manufacturers in accordance with our specifications. You can identify them by the "N" with which we marked them. Only N-marked tires are tested for their performance, handling and safety and approved by Porsche. Your personal service adviser will be happy to help you find the right tire for your Porsche and your needs.
Tires with N-marking - approved by Porsche.
Porsche subjects N-marked tires to rigorous testing in various disciplines, such as braking maneuvers, lane changes at top speed, and performance in various weather conditions. Our tests reveal whether the tires retain their driving characteristics in different driving situations. For a tire to be N-marked, it has to withstand the forces that a Porsche transfers to the road and pass our extensive range of tests.

N is tailored to your Porsche.
Tires with the N-marking were developed by leading manufacturers exclusively for the various Porsche models. Using N-marked tires is the only way to ensure that your tires meet Porsche's high standards and performance specifications. They have been tested and approved by our engineers under strict conditions. The staff at your authorized Porsche dealer will be happy to help you choose the right tire for you and your needs from this selection.
Structure of the tire marking.
The N-marking is followed by a second letter and a number. The letter shows the model for which the tire was developed. The number represents the version of the tire.
For example, a tire for the Porsche Macan is marked NE0:
N – Approved by Porsche
E – Developed for the Porsche Macan
0 – The first configuration (structure, composition, profile, etc.) specific to this model
A higher number indicates a later version of the tire. It is for the same vehicle model, but has different specifications.
Tires with the N-marking from Porsche undergo strict tests to meet our high standards of driving dynamics, driving safety and driving pleasure. The tests cover three areas:
1. Subjective outdoor criteria, such as handling and driving comfort
2. Objective outdoor criteria, such as braking performance and durability
3. Indoor criteria, such as rolling resistance and high-speed performance
The tire geometry and rubber composition are specially adapted to each individual Porsche model by leading tire manufacturers such as Michelin. The N-marking signifies that these summer, winter, all-season and sports tires offer the characteristic stability and the typical driving experience of Porsche. N-marked tires ensure that your vehicle can perform as intended on the road.
































A partnership that makes the difference:
Michelin tires developed for Porsche.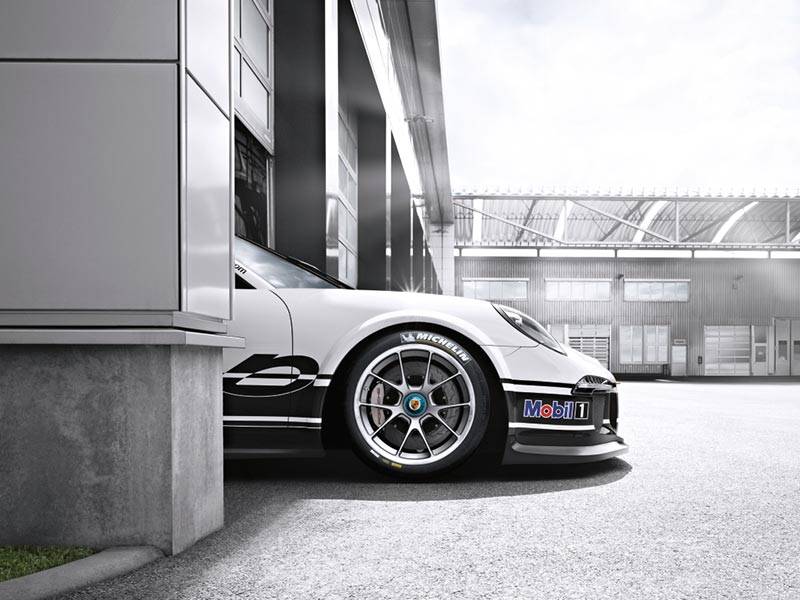 Porsche and Michelin have been working together closely for almost half a century. Michelin has also been Porsche's global tire cooperation partner since 2002. We collaborate on tire development for new models long before they hit the market, to tailor tires to the specific needs of the new model - further improving safety, agility, control and performance.
Visit page