All part of the performance
It's not only the engine that creates the dynamic sports car performance of your Porsche. The tires play an essential role too. After all, they are the only part of your Porsche in direct contact with the road. So every revolution of the engine, every movement of the steering wheel, and every touch of the brake pedal can only have an effect thanks to the right tires.
Of course the right tires vary according to the Porsche model, and the type of wheel. The wrong, non-approved choice could negatively affect performance, handling, and safety. That's why your personal Service Advisor will provide you with the information you need on the latest Porsche-approved N-rated tires, and why you should never fit any others to your Porsche.
'N' for safety and pleasure

All tires from your Authorized Porsche Dealer are part of the Porsche custom tire range.This range has been created by Porsche over many years in close collaboration with leading tire manufacturers.Porsche works with the tire manufacturers to jointly develop the ideal tire type for each model to meet its special performance requirements.The fact that the tires have been thoroughly tested and approved by Porsche is indicated by their N-marking (the letter stands for "Nürburgring" where the tires are tested).
Following the N, a second letter indicates the model line.Further details can be found in each tire's technical data.
For example, the Porsche 992 tire will be marked NA, indicating it is:
N – approved by Porsche
A – developed for the Porsche 992
Porsche N-marked tires differ from others primarily in terms of geometry, rubber composition and testing methods.
Testing covers three main areas:
1. Subjective outdoor criteria, such as handling and driving comfort
2. Objective outdoor criteria, such as braking performance and service life
3. Indoor criteria, such as rolling resistance and high-speed performance
During development, tire geometry and rubber composition in particular are tailored to Porsche vehicles.Whether all-season, summer, winter or sport, Porsche N-marked tires provide excellent driving stability and maximum driving pleasure.They also ensure your vehicle retains its original driving performance and safety margins, even after being fitted with a new tire.
































Porsche and Michelin Tires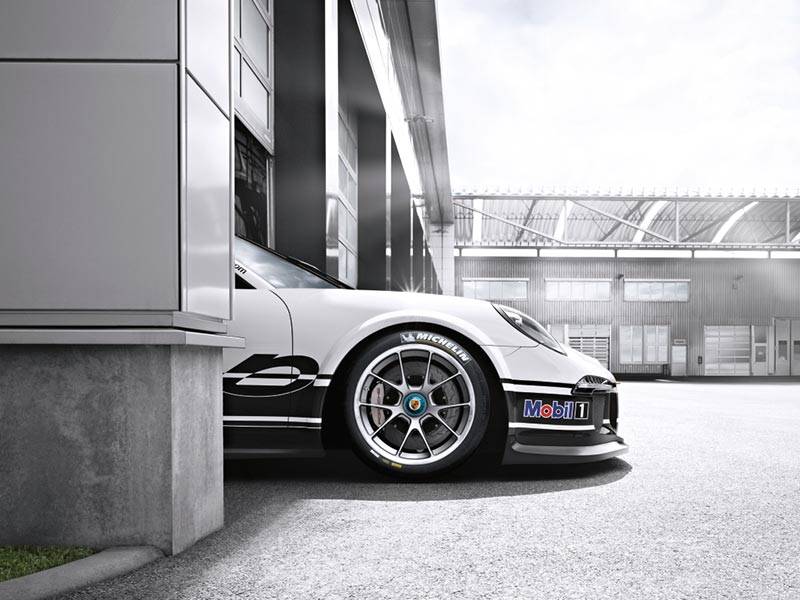 Porsche and Michelin have worked closely together for almost half a century. Since 2002, Michelin has also been Porsche's global tire co-operation partner. This means we collaborate long before any particular vehicle's market launch, to design, develop and manufacture tires specifically tailored to match the demands of the new model, and to enhance its safety, agility, control and performance.
Visit page