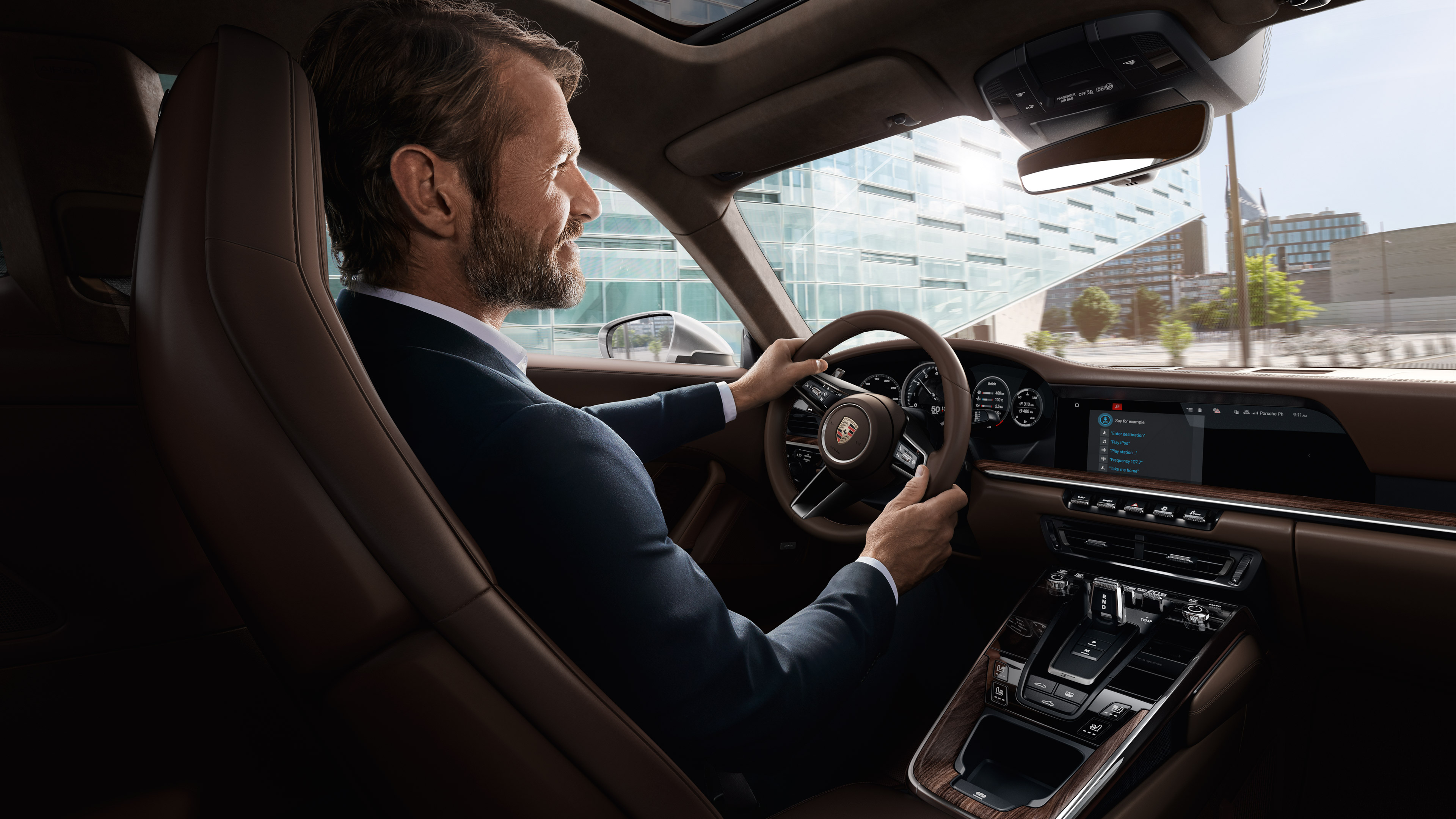 Minor chips and cracks can detract from your car's elegant appearance and obstruct your view of the road. Preserve the most visible aspect of your vehicle with convenient Porsche Windshield Protection.¹
Available on new, pre-owned, and Certified Pre-Owned Porsche vehicles at the time of vehicle purchase or lease only.
Repairs chips and cracks in the front windshield caused by propelled rocks or road debris
Covers charges for repairs or replacement of your front windshield, including manufacturer-required vehicle system calibration and wheel alignments as a result of a windshield replacement, up to $5,000 in total during the product agreement term.³
Transferable for a $50 fee if you sell your vehicle to a private party²
With your convenience in mind, repairs can be performed at any participating authorized Porsche dealer, your home, or your work.
No mileage limitations
No deductible
Damage to areas other than the front windshield
Stress cracks
Damage caused by hail, vandalism, or neglect
Repairs that will result in an obstruction of the driver's line of sight
Charges that exceed the $5,000 aggregate claim limit for repairs, replacements, system calibration procedures, and wheel alignments.
The optional Porsche Dent Protection is available for purchase as a stand-alone product, or with a Porsche Multi-Coverage Protection package.
¹ Windshield Protection is not available for purchase in all states. Contact your authorized Porsche dealer for more information.
² Product Agreement is transferable within 30 days of the covered vehicle resale or lease assumption.
³ Additional exclusions may apply. Please see your Product Agreement for specific coverage details, including limitations and a complete list of exclusions.