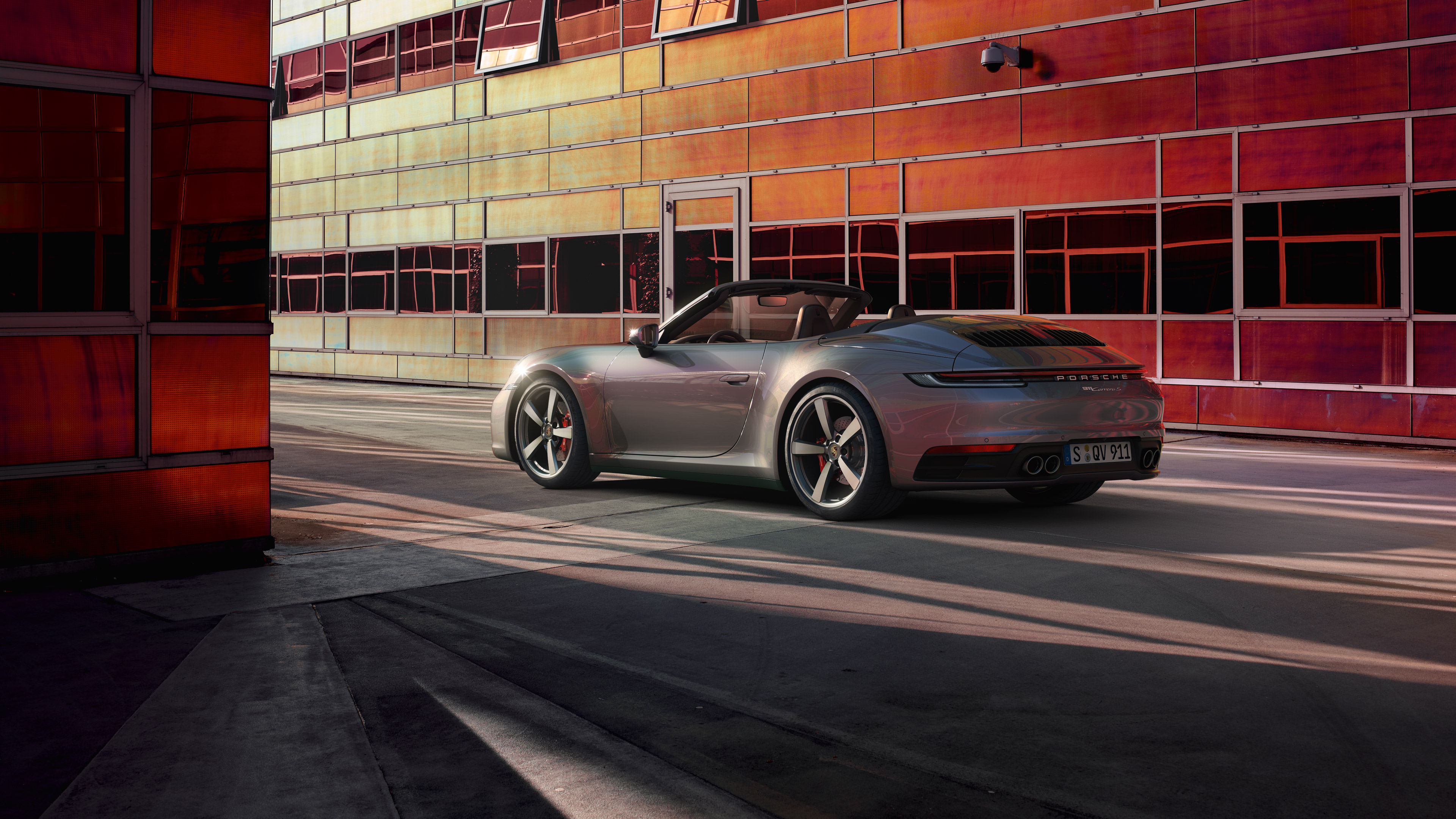 Premier Tire & Wheel Protection
Tires and wheels are the only parts of your Porsche vehicle that touch the road. Unfortunately, they also come into contact with road hazards such as glass, nails, potholes, and debris. We offer a comprehensive way to protect them from hazards seen and unseen.
Our Premier Tire & Wheel Protection will keep you on the road by keeping your tires and wheels in top shape.
Available on new, pre-owned, and Certified Pre-Owned Porsche vehicles at the time of vehicle purchase or lease only.
Replacement of a tire if structurally damaged to the extent that it fails to hold air due to a covered road hazard, including glass, potholes, debris or nails (includes tires with run-flat technology); tires are never plugged or patched
Replacement of a wheel if road hazard damage prevents the wheel from sealing to the tire, resulting in the tire failing to hold air or maintaining the tire manufacturer's air pressure specifications
Towing expenses reimbursed up to $250 per occurrence in the event of covered road hazard damage
Costs associated with the replacement of the tires and/or wheels, plus approved labor charges, including mounting, balancing, valve stems, tire disposal, and taxes
A $50 deductible² will be applied per replacement claim, regardless of how many tires and/or wheels are being replaced at that time
Transferable for a $50 fee if you sell your vehicle to a private party³
Cosmetic wheel repair for damage such as nicks and scrapes
Cosmetic wheel repair is limited to sanding, painting, or refinishing the wheel without the need to apply additional material or bend/straighten the wheel
Cosmetic wheel repair is limited to a total of eight (8) individual wheel repairs during the Agreement term
There is no deductible associated with Cosmetic Repair for wheels
Damage to tires with less than 3/32" tread depth at the lowest point on the tire at the time of damage
Cosmetic damage to tires
Replacement or re-manufacturing of wheels due to cosmetic damage
Damage caused by vandalism, theft, or driving with low or no tire pressure
Repairs made without prior authorization
Damage caused by road conditions (such as uneven lanes or metal plates) found in construction zones or construction sites
Failures from normal wear and tear, improper wear, or dry rot
Your tires and wheels will be replaced using original equipment manufacturer (OEM) and OEM-approved tires and parts.
Your coverage is not restricted by vehicle mileage and will continue even if you replace your tires.
Nationwide service available at all participating authorized Porsche dealers or other authorized licensed repair facilities
Replacement parts will be covered for the remainder of the Agreement term⁵
The optional Porsche Premier Tire & Wheel Protection is available for purchase as a stand-alone product, or with the Porsche Multi-Coverage Protection Packages.
² A $50 deductible per tire replaced and $100 deductible per wheel replaced will be applied in the states of New York, New Jersey, and Connecticut.
³ Agreement is transferable within 30 days of the covered vehicle resale or lease assumption.
⁴ Additional exclusions may apply. Please see your Agreement for specific coverage details, including limitations and a complete list of exclusions.
⁵ Replacement tires and wheels must meet vehicle manufacturer's specifications.