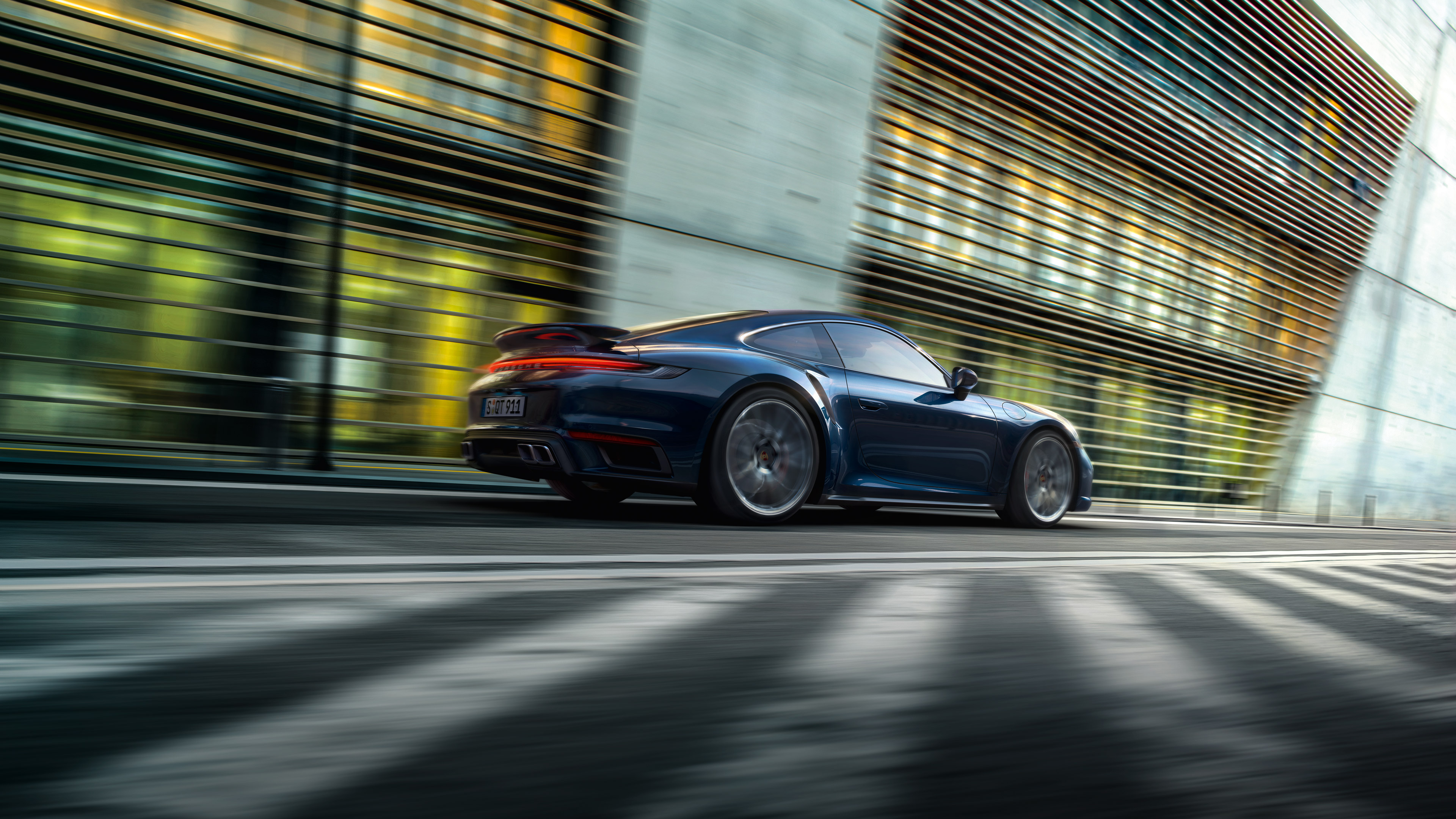 Porsche Term Protection³² covers parts and labor for wearable components for up to six (6) years or 72,000 miles,³³ with no deductible. Enjoy your Porsche knowing that when a replacement of select parts is needed,³⁴ the expense will be covered.
Brake pads
Covers one (1) replacement set of front and rear brake pads
Battery
Covers one (1) replacement battery
Belts and hoses
Covers replacement of most major engine belts and hoses
Windshield wiper blades
Covers one (1) replacement set of windshield wiper blades and/or inserts
Wheel alignment
Covers one (1) wheel alignment
Headlamps
Covers the replacement of headlamps
Bulbs and fuses
Covers fuses and interior/exterior light bulbs
Includes all covered components and services listed under "Term Protection benefits"
Mechanical breakdown coverage including all mechanical and electrical parts, unless specifically listed as not covered in the Exclusions from Coverage section of the Agreement
Covers one (1) replacement set of front and rear brake rotors
Rental car reimbursement up to $50 per day for a maximum of 10 days ³⁴
Diagnostic charges and fluid replacement included in conjunction with all covered services
Trip interruption coverage up to $200 per day for up to five (5) days³⁴ ³⁷
Transferable for a fee if you sell your vehicle to a private party or if a private party assumes your lease agreement³⁸
Cancelable at any time; after 30 days, subject to a fee³⁹
No deductible
Mechanical breakdowns covered by your vehicle's manufacturer's warranty
Mechanical breakdowns caused by accident, collision, vandalism, or weather-related conditions
Mechanical breakdowns caused by lack of maintenance or preexisting conditions
Carbon/ceramic brake pads and rotors
Hybrid/electric high-voltage vehicle batteries
Available on new, pre-owned, and Porsche approved Certified Pre-Owned vehicles at the time of vehicle purchase or lease. Also available after vehicle purchase or lease if the vehicle is still covered under the manufacturer's new vehicle limited warranty.³²
³² Available on vehicles within the first 12 months or 12,000 miles of the start date/mileage following activation of the New Vehicle Manufacturer's Limited Warranty.
³³ Term Protection coverage runs concurrently with any applicable manufacturer's warranties.
³⁴ If required due to a covered mechanical breakdown. Please consult your Agreement for complete terms and conditions.
³⁵ Please consult your Agreement for a complete list of covered components and services.
³⁶ Optional brake rotor coverage is not available as a stand-alone option. It must be purchased with either Term Protection or Term Protection Plus.
³⁷ Trip Interruption coverage is not available to residents of California or New York.
³⁸ Agreement is transferable within 30 days of the covered vehicle's resale or lease assumption. Please see your Agreement for complete transfer rules.
³⁹ Please see your Agreement for complete cancellation rules, including state-specific cancellation rules.
⁴⁰ Additional exclusions may apply. Please consult your Agreement for specific coverage details, including limitations and exclusions.