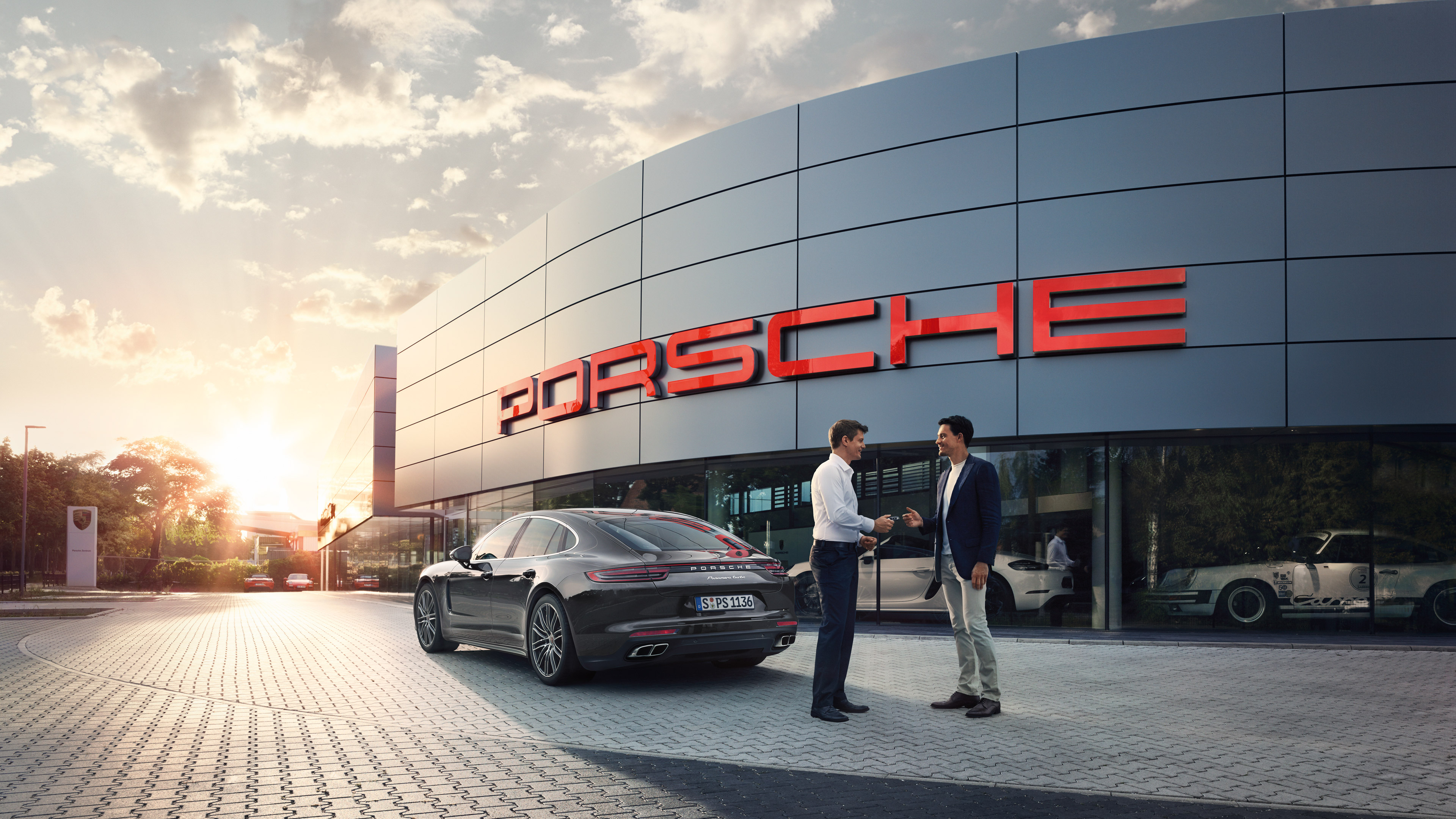 Leasing your Porsche should be an exciting experience. And, the optional Porsche Lease end Protection¹ makes turning in your vehicle at lease end smooth and simple by waiving up to $7,500 of covered excess wear charges.
Lease-end documents are obtained on your behalf, and coverage benefits are automatically reconciled on your maturity bill.² Now, you can relax and enjoy your Porsche knowing you are protected from unexpected costs at the end of your lease.
Available on new, pre-owned, and Porsche Approved Certified Pre-Owned vehicles at the time of vehicle lease only.
Paint wear and exterior surface dents
Scratches, chips, pits, or cracks
Discoloration, stone bruises, and sand damage
Front and rear windshield and side glass chips
Interior upholstery surface rips, tears, stains, and spotting
Carpet rips, tears, stains and spotting
Head lamps and tail lamp assemblies
Tail turn signal and brake light bulbs
Side and rearview mirrors (glass, surface, and mechanical/electrical)
Door, trunk, and hatch handles
Front and rear door, hatch, and tailgate seals
Bumpers, bumper covers, step bumpers, and surrounding bumper trim
Badges and body insignia
Factory audio equipment, speakers, and systems
Navigation/display screen
Entertainment screens
Mufflers and tail pipes
Convertible tops, including trim and moldings
If your vehicle is used for competitive driving, racing or a prohibited commercial purpose
Any itemized excess wear charge that exceeds $1,000
Any charges caused by your wrongful or intentional acts
Excess mileage charges
Missed scheduled maintenance charges
Repairs performed prior to lease agreement termination
Alteration charges
Waiver of covered excess wear charges up to $7,500
No deductible
Certain missing parts covered up to $150 total
Certain tire-related excess wear charges in the aggregate waived up to $1,000
Porsche Lease-end Protection will apply upon return of your leased vehicle and when excess wear charges are determined to be owed (applicable up to 12 months after the original scheduled termination date). This worry-free product is transferable for a $50 fee if your lease agreement is assumed by a private party and no other terms of the lease agreement are modified.⁴
Returning Porsche Financial Services (PFS) customers who execute a new finance or lease agreement with PFS may be eligible for an excess wear loyalty waiver of up to $1,000 offered by PFS, which could reduce lease end excess wear charges. The PFS loyalty waiver program is subject to change without notice.⁵
¹ Lease-end Protection is not available in New York.
² The maturity bill is a summary of charges for excess wear and mileage presented at end of a lease term.
³ Additional exclusions may apply. Please see your Lease-end Protection Limited Waiver Addendum for specific coverage details, including limitations and a complete list of exclusions.
⁴ Porsche Lease-end Protection is transferable within 30 days of the covered vehicle's lease agreement assumption.
⁵ A loyalty waiver program is offered by Porsche Financial Services (PFS). The Porsche Protection Plan Program Administrator, Safe-Guard Products International, LLC (in Florida, Safe-Guard Warranty Corporation) neither has nor assumes any liability with respect to such program. The availability, terms, and conditions of the PFS loyalty waiver program are subject to change without notice, at the discretion of PFS. Please see your dealer or contact PFS for more information.