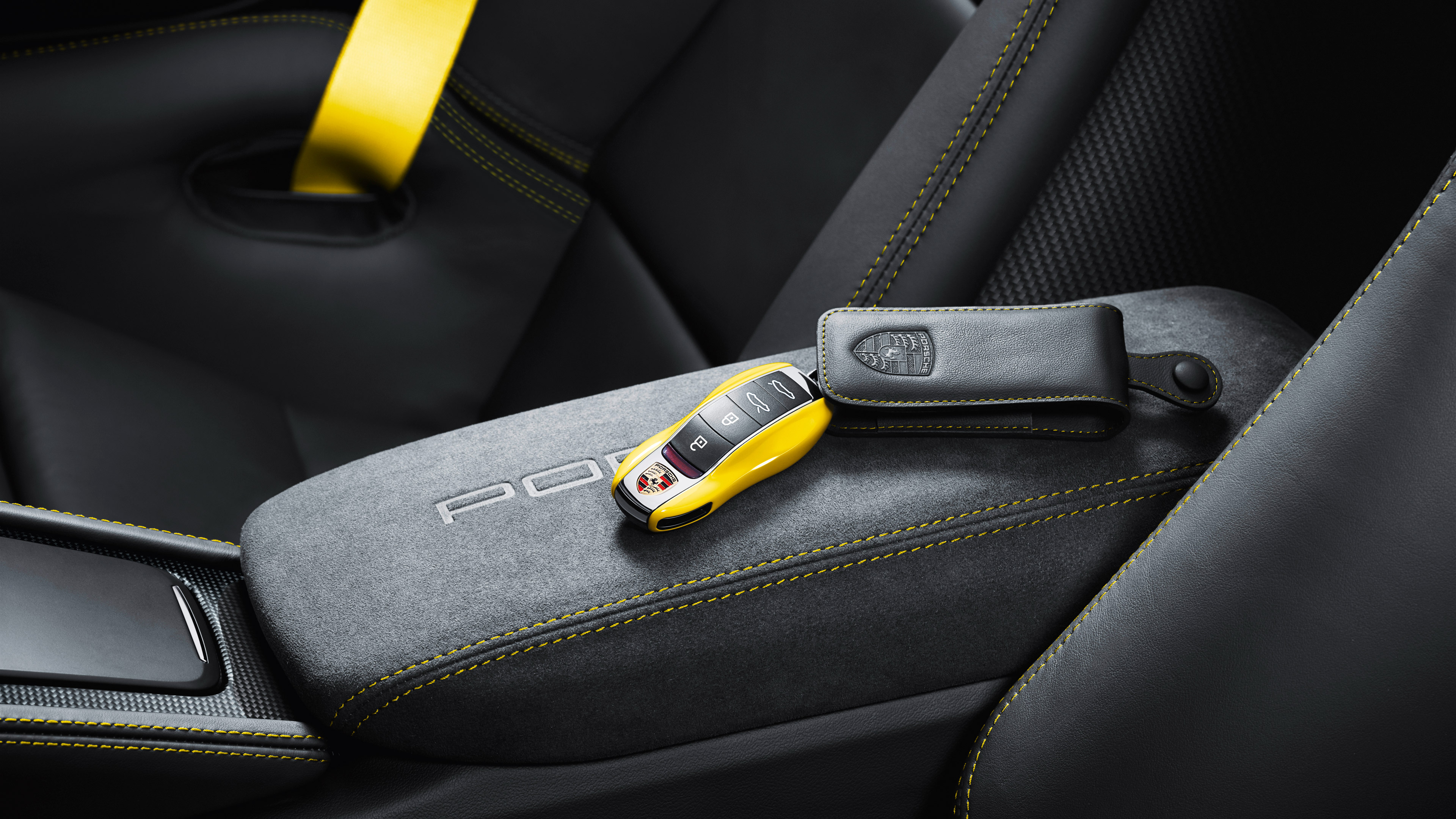 Your Porsche key has advanced technology that makes it costly to replace. Porsche Key Protection provides protection, security, and peace of mind whether your keys are lost or damaged.
Available on new, pre-owned, and Certified Pre-Owned Porsche vehicles at the time of vehicle purchase or lease only.
If your Porsche keys are lost or damaged Porsche Key Protection covers the replacement of the vehicle key/remote (up to $800 per occurrence)
Lockout assistance to unlock the covered vehicle if your vehicle keys are lost, damaged or locked inside your car, (up to $100 per occurrence)
Towing assistance to the nearest registered service facility, or other facility of your choice (up to $250 per occurrence)
Taxi/rental vehicle/public transportation reimbursement (up to $75 per occurrence)
Transferable for a $50 fee if you sell your vehicle to a private party²⁶
24-hour home lockout assistance to unlock your home, includes locksmith reimbursement (up to $100 per occurrence) and house key replacement of up to three (3) house keys (up to $75 per key replacement)
Replacement benefit for additional non-programmable keys on the key ring, such as home, RV/trailer keys and office keys (up to $250 per occurrence)
Emergency message relay for up to three (3) emergency contacts
No mileage limitations
No deductible
If you did not receive two (2) master keys at the time of sale or lease of the vehicle
If your keys are covered by the manufacturer's, repairer's, or supplier's warranty or recall
Any replacement keys made without prior authorization
The optional Porsche Key Protection is available for purchase as a stand-alone product, or with the Porsche Multi Coverage Protection packages.
Key Protection may not be available for purchase at all dealerships. Please see your authorized Porsche dealer for more information.
²⁶ Agreement is transferable within 30 days of the covered vehicle resale or lease assumption.
²⁷ Key Protection additional benefits may not be available in all states.
²⁸ Additional exclusions may apply. Please see your Agreement for specific coverage details, including limitations and a complete list of exclusions.