Current Press releases
Porsche Panamera GTS is the "Auto Bild Sportscar" of the YearThe sporty Gran Turismo wins readers' award
Stuttgart. The Porsche Panamera GTS is a four-door sports car. It was honoured with the "Auto Bild Sportscar of the Year 2012" award in the category "Series Sedan". In the Porsche world, GTS stands for Gran Turismo Sport and has been a mark of extraordinary Porsche performance since the legendary 904 Carrera GTS of 1963. The Panamera GTS is powered by a dynamic, naturally aspirated V8 engine with 4.8 litre displacement, generating 430 hp (316 kW). The maximum torque is 520 Nm. The series sports exhaust system of the Panamera GTS sounds exceptionally emotional. The body, lowered by ten millimetres, and the extremely sporty chassis with adaptive air suspension and Porsche Active Suspension Management (PASM) make it highly suitable for the racetrack ─ without limiting suitability for everyday life.
This was the eleventh readers' award held by specialist magazine Auto Bild Sportscars. Around 72,500 readers participated this year. The majority picked the 430 hp Porsche Panamera GTS for the category "Series Sedan". Dr. Stefan Utsch, Project Manager Sales for the Panamera series, accepted the prize presented by the Editor of Auto Bild Sportscars, Ben Arnold, this evening.
GO
11/29/2012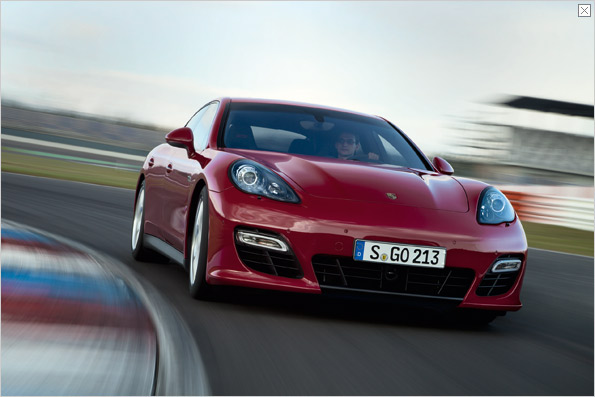 Further information and pictures for journalists and media representatives can be found on the Porsche press database at http://presse.porsche.de/.