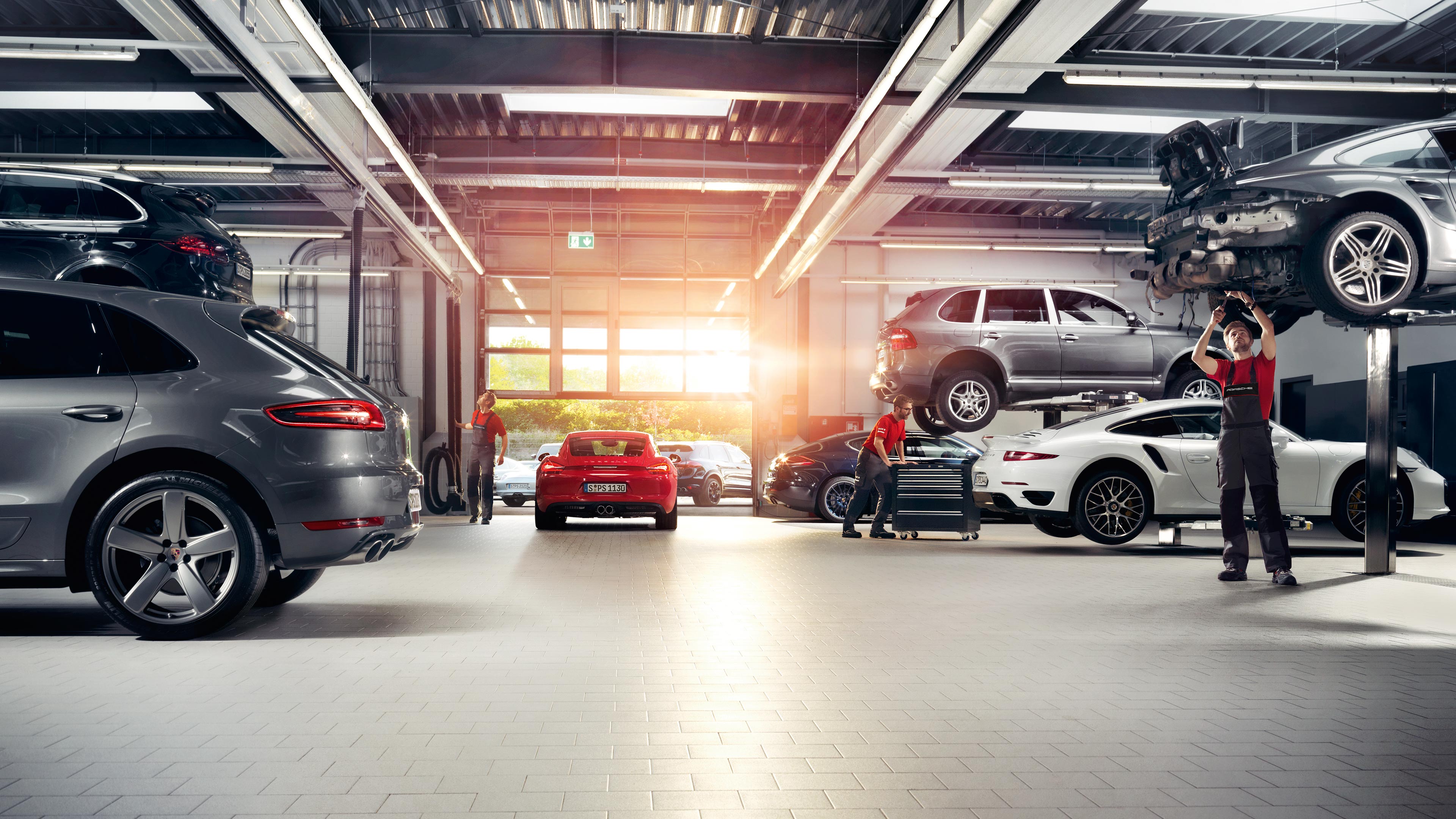 Why be a Porsche Technician?
Why Porsche?
Our vehicles are getting more complex with exciting innovations every year, which gives our technicians the opportunity to learn and enhance their skills on the newest vehicle models. There are many benefits to becoming part of the Porsche family, some of which include:
Hands-on working experience
Multiple career paths
Ability to earn a good living
Job security
Ways to become a Porsche Technician.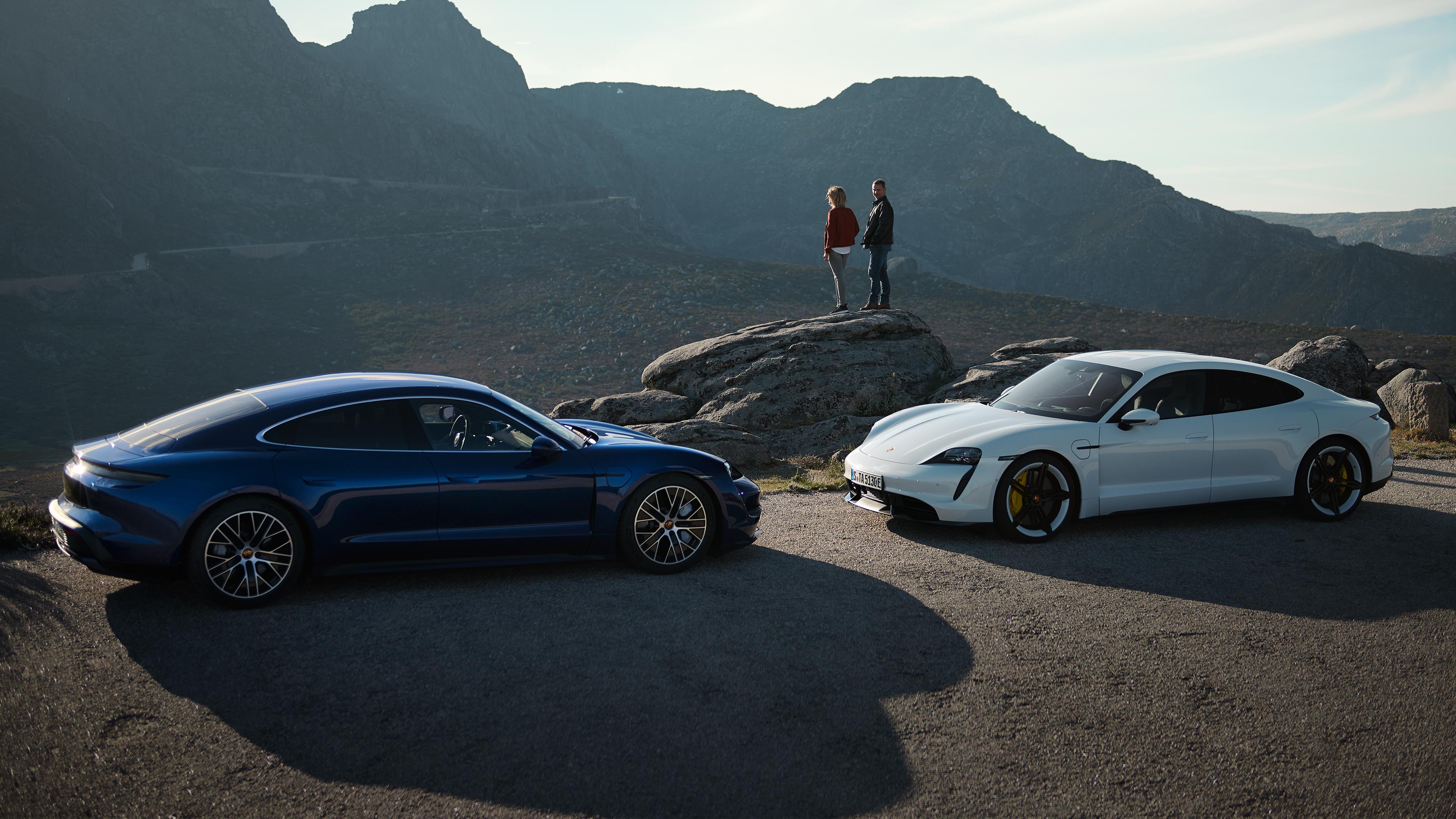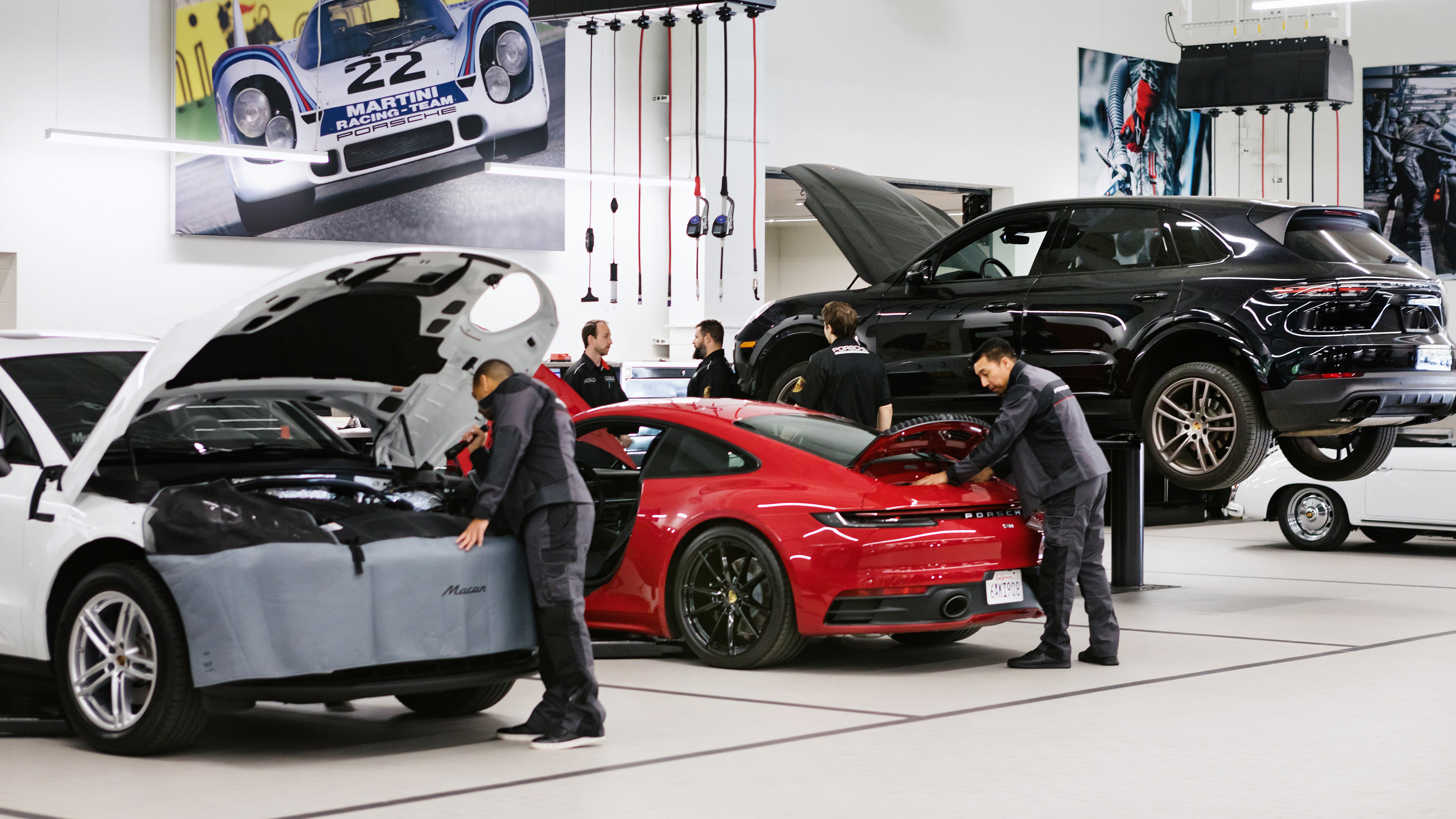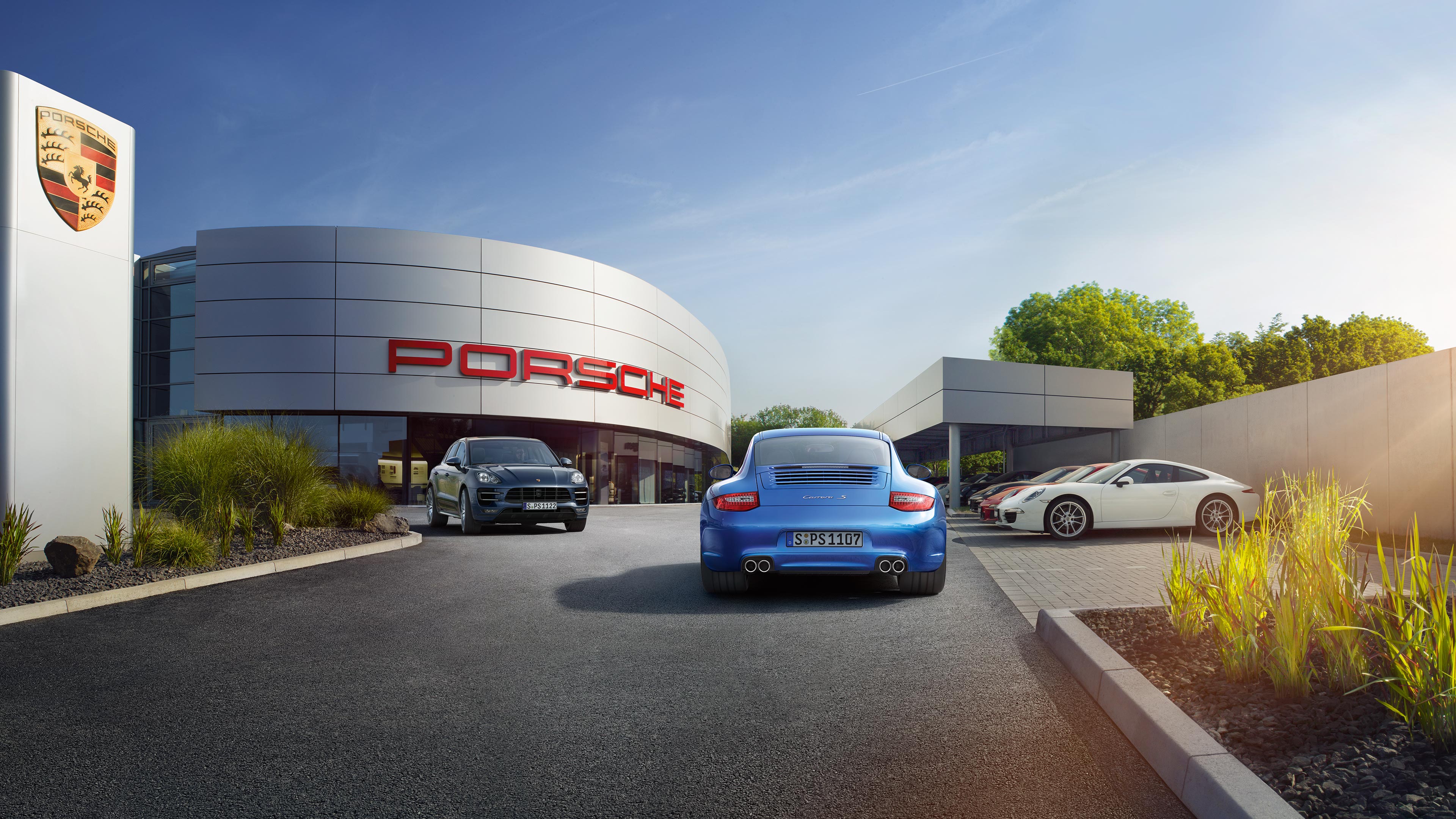 Connect with Porsche in High School.
If you like working with your hands and have a passion for the Porsche brand, we have a career path for you. It starts with introducing yourself to a local authorized Porsche dealer. Knock on their door, tell them your aspirations to be a Porsche technician. Every dealer looks for good people, be prepared to start at the ground floor and demonstrate work ethic – your foot is in the door. This could lead to factory training for the skills you'll need to progress further.
Investigate PTAP.
The Porsche Technology Apprenticeship Program is 23 weeks of instructor-led, hands-on training at one of PCNA's 3 training centers. Porsche works directly with UTI graduates but considers dealer sponsored candidates from other schools. PTAP helps graduates find full-time Porsche dealer jobs upon graduation. To help with living expenses, Porsche sources part time auto service jobs and provides subsidized housing for the duration of the program.
Join the Porsche Family.
Already an experienced technician who's interested in switching to Porsche? You'll find yourself involved in diagnosing and repairing the latest technology on Porsche vehicles. Hands-on training is a requirement, and Porsche provides this so you'll have the factory support you need to become a Porsche Certified Bronze, Silver or Gold technician.
Porsche Center Technician vs. Independent Technician.
Earn Higher Salaries
As a technician at a Porsche Center, you'll enjoy the best labor rates in the industry. Technicians in their early 20s can earn in excess of $40,000/yr. depending on their location. By your mid-30s, you could double those earnings.
Tools & Training
When working on Porsche vehicles, you'll be using the latest testing equipment and diagnostic software, plus hardware specifically designed for Porsche models. Porsche technicians attend continual education courses at least once a year.
Career Paths & Growth
The growth path at Porsche prepares you to become a Porsche Certified Bronze, Silver or Gold level technician. How high is up to you, your skills and your ambition. Shop Foreman and Management positions are also real possibilities.
Skill Use in Various Roles
Skill Use in Various Roles
Porsche remains at the cutting edge of sports car technology. But the Taycan model proves we're at the forefront of battery electric vehicle (BEV) development too. Because of plans at Porsche for both engine types, you could specialize in either.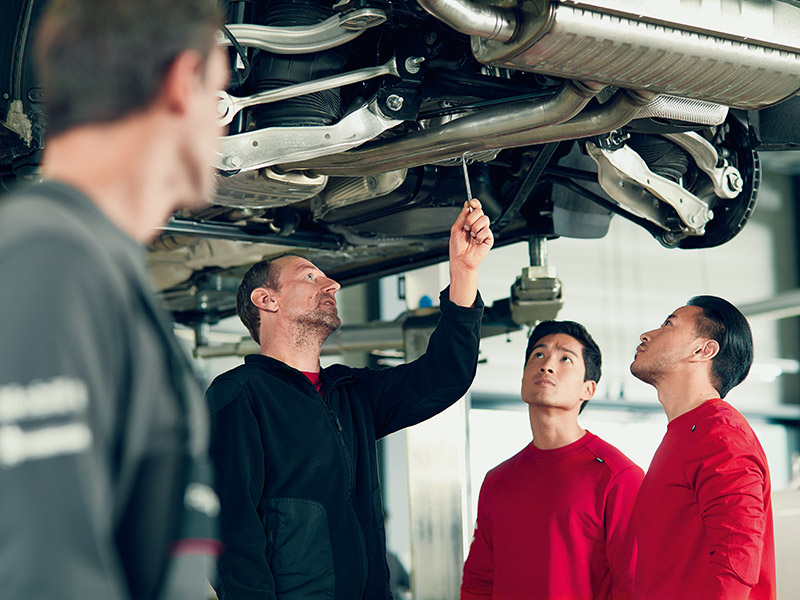 The Porsche Technology Apprentice Program (PTAP).
PTAP is Porsche Cars North America's own apprenticeship program, with the stated purpose of training and developing men and women to become Porsche dealer technicians.
Primarily in partnership with Universal Technical Institute (UTI), PCNA selects UTI students who demonstrate the scholastic achievement, enthusiasm and aptitude to become a Porsche technician.
Entrance into the PTAP program is also possible for apprentice level technicians who have completed or are in the process of graduation from a local automotive technical school and are sponsored by an authorized Porsche dealer.
Our online PTAP brochure explains how it works: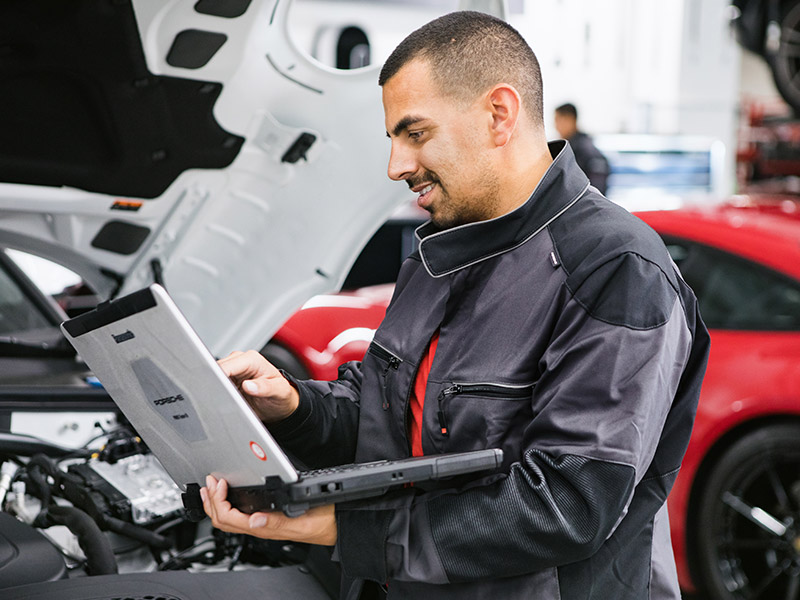 More Information.
Learn more about ways to follow your career path goals.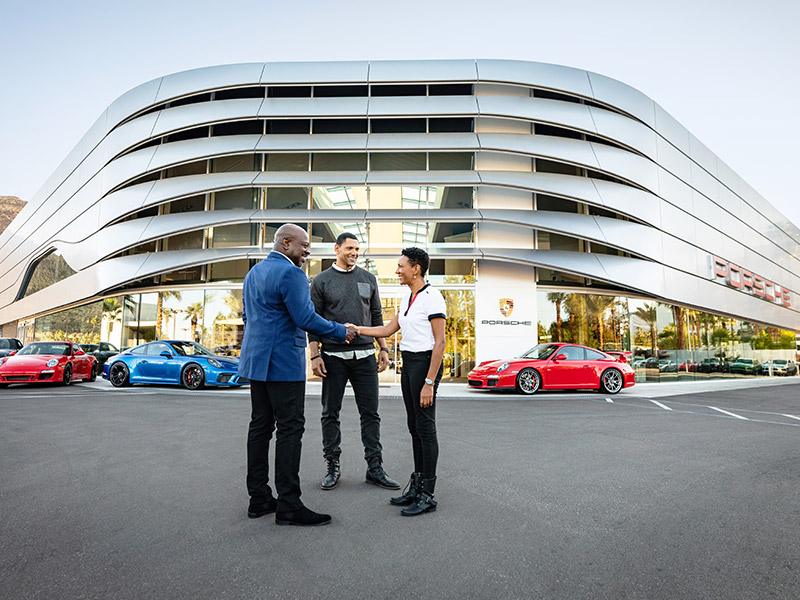 Porsche Center Job Opportunities.
Check job offerings and see if your local Porsche Center is currently accepting applications.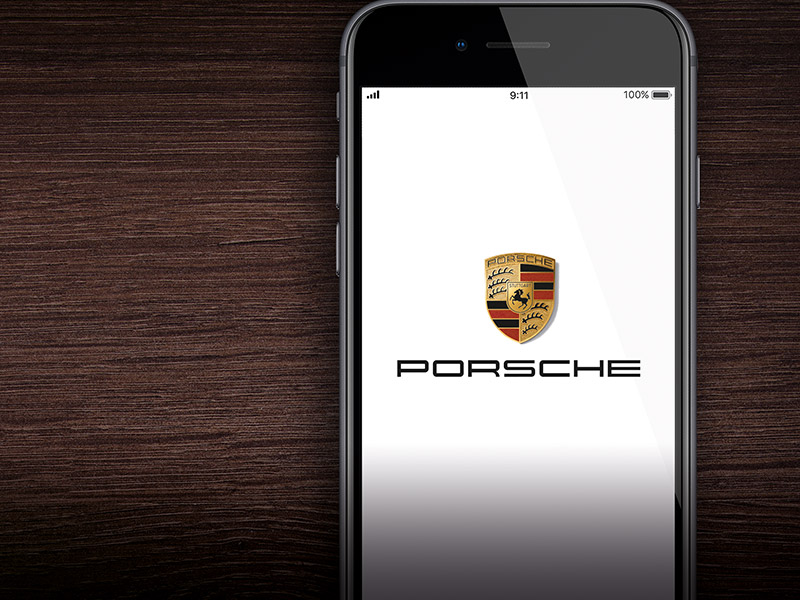 Contact Us.
For additional details or to reach out with any questions regarding the Porsche Dealer Technician Training Program, please submit through our Contact Us form. We'd love to assist you.