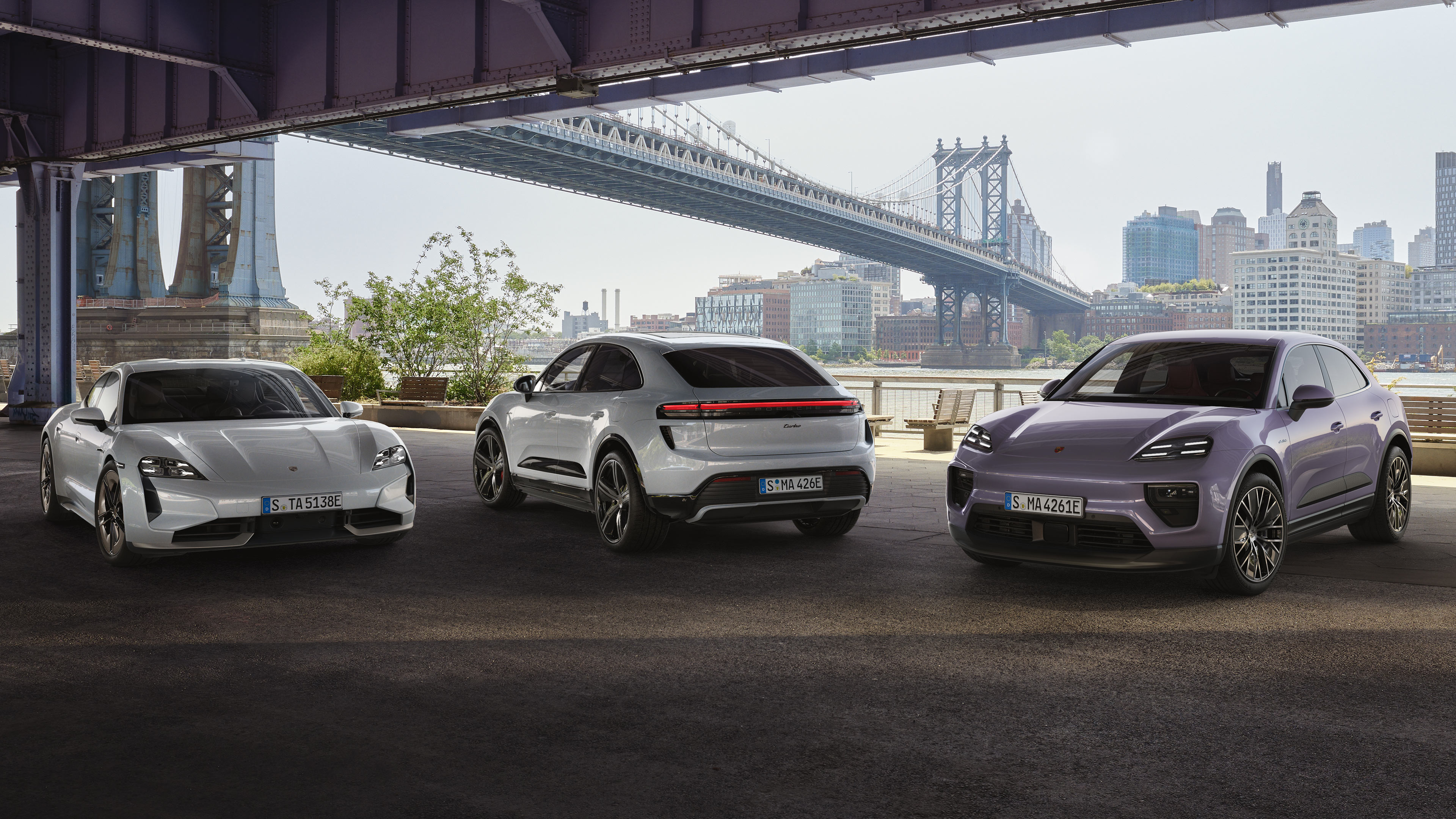 Experience electromobility with Porsche E-Performance.
Soul, electrified.
We are driven by our passion for sports cars. With Porsche E-Performance, our concept for emotional electromobility, we are taking a step further toward the mobility of the future. And bringing Porsche electric and plug-in hybrid models together with a sophisticated charging infrastructure. For more performance in everyday life and more sustainable mobility.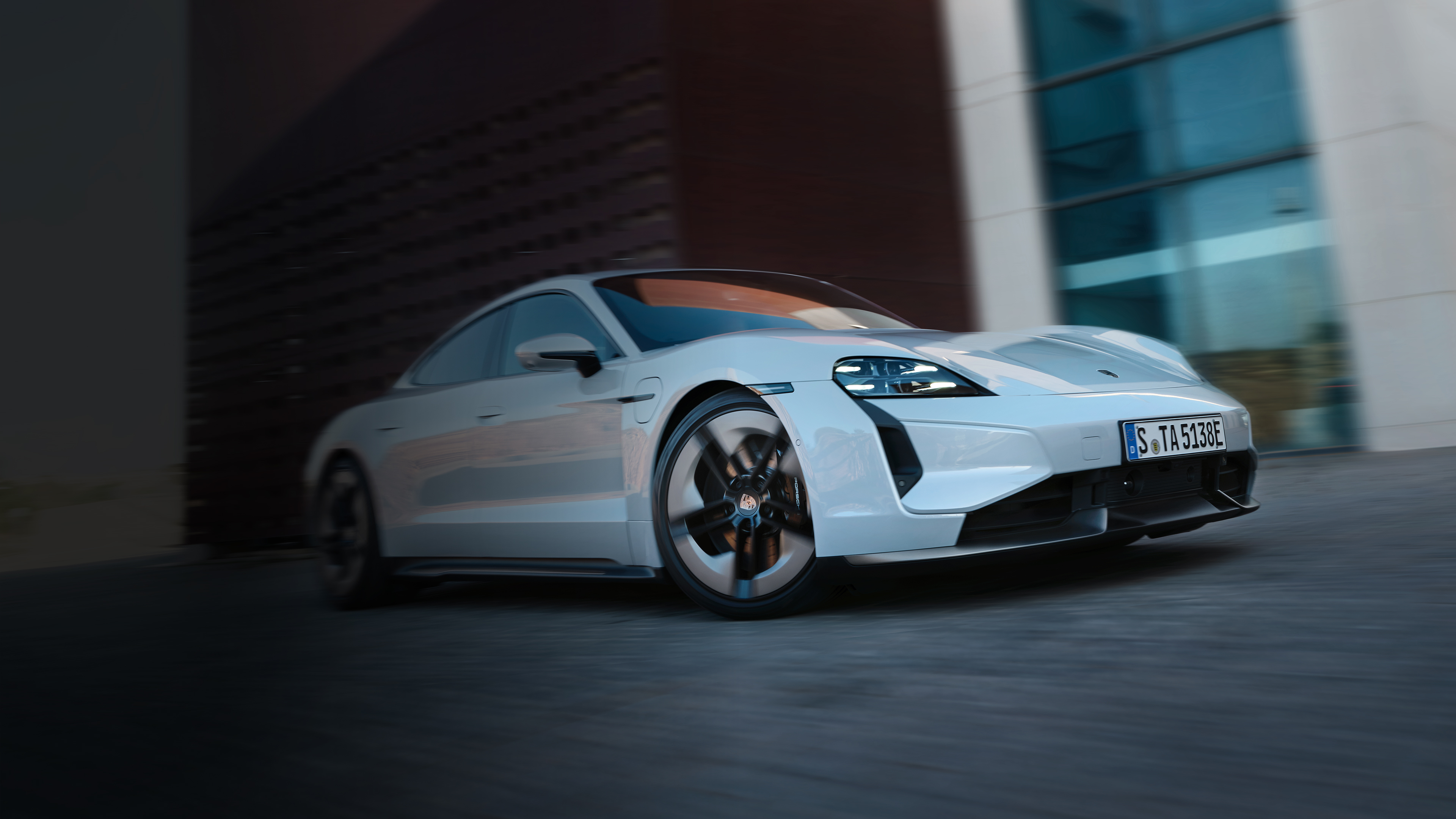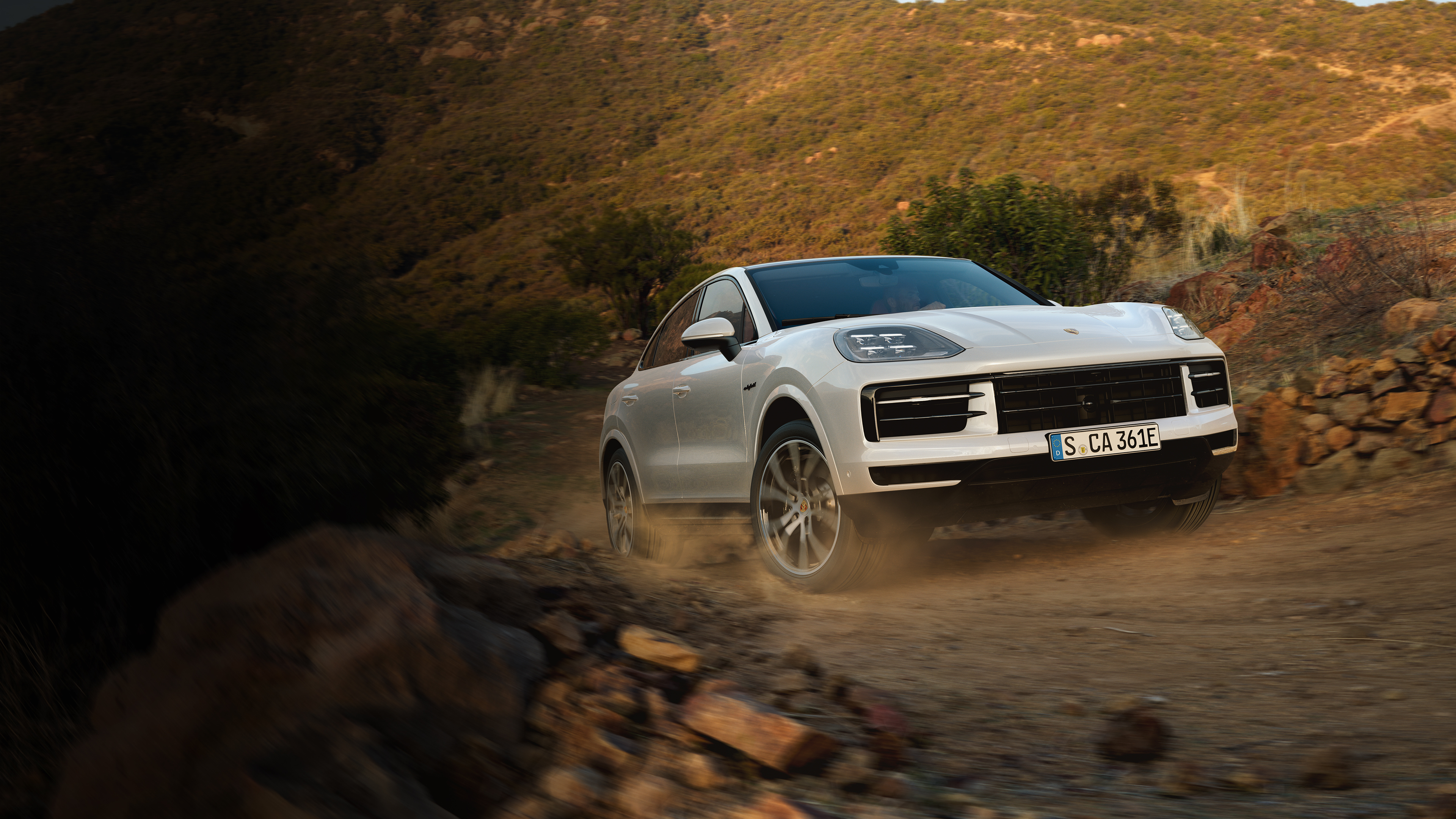 Porsche E-Performance model variants.
All-electric models
The Porsche electric vehicles with all-electric drive can be charged from 5 to 80% in 22.5 minutes¹. The Porsche Taycan models are the currently available all-electric models.


¹ In ideal conditions: CCS speed charging pedestals with >270kW, >850V, battery temperature 86°F to 95°F and output state of charge 5%.
Plug-in hybrid models
Our Porsche plug-in hybrid models are powered by a combination of combustion engine and electric motor. They can be charged at all AC charging stations. The Cayenne E-Hybrid and Panamera E-Hybrid models are the currently available Porsche plug-in hybrid models.
Discover all model variants of our all-electric vehicles and plug-in hybrids.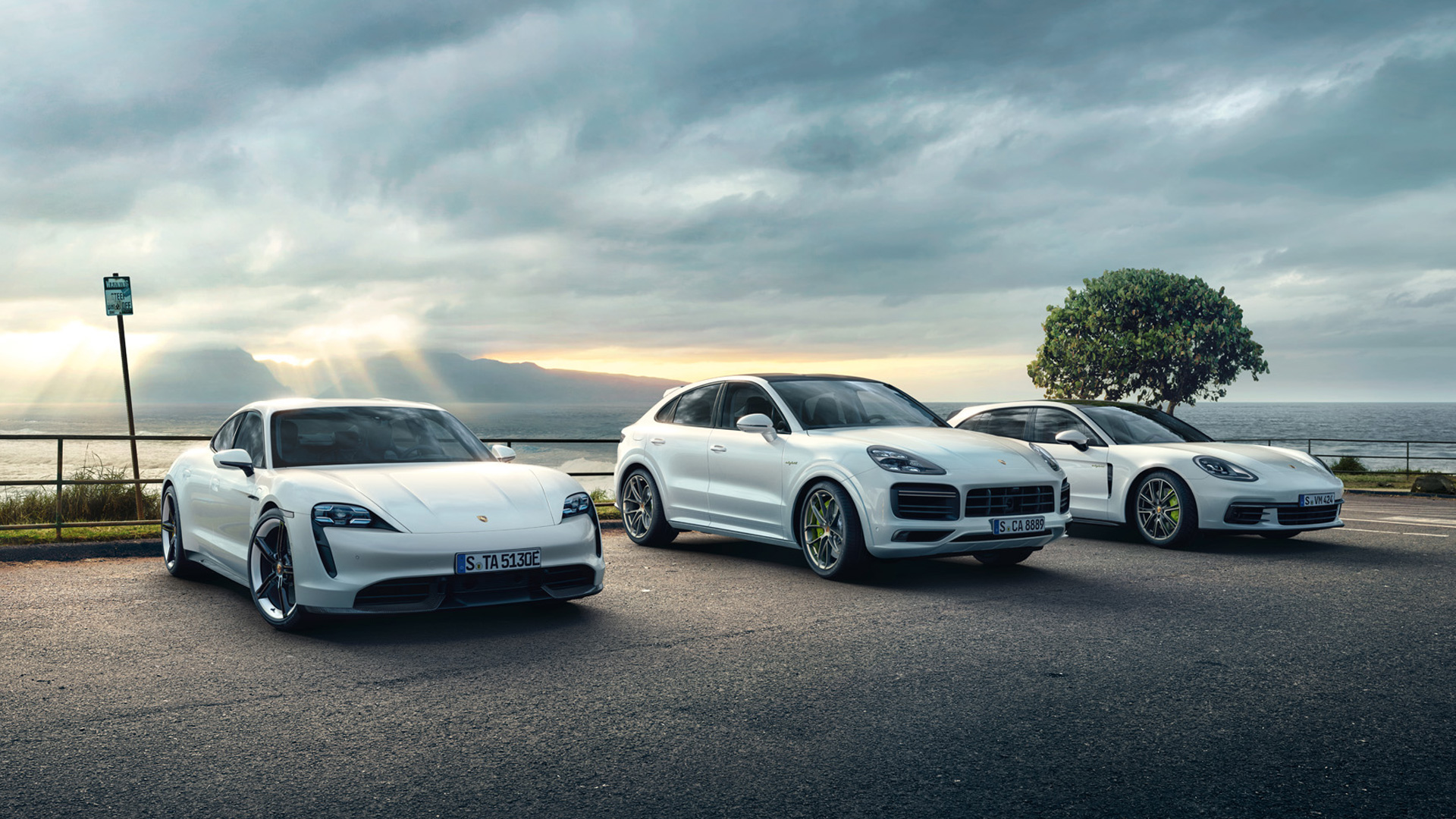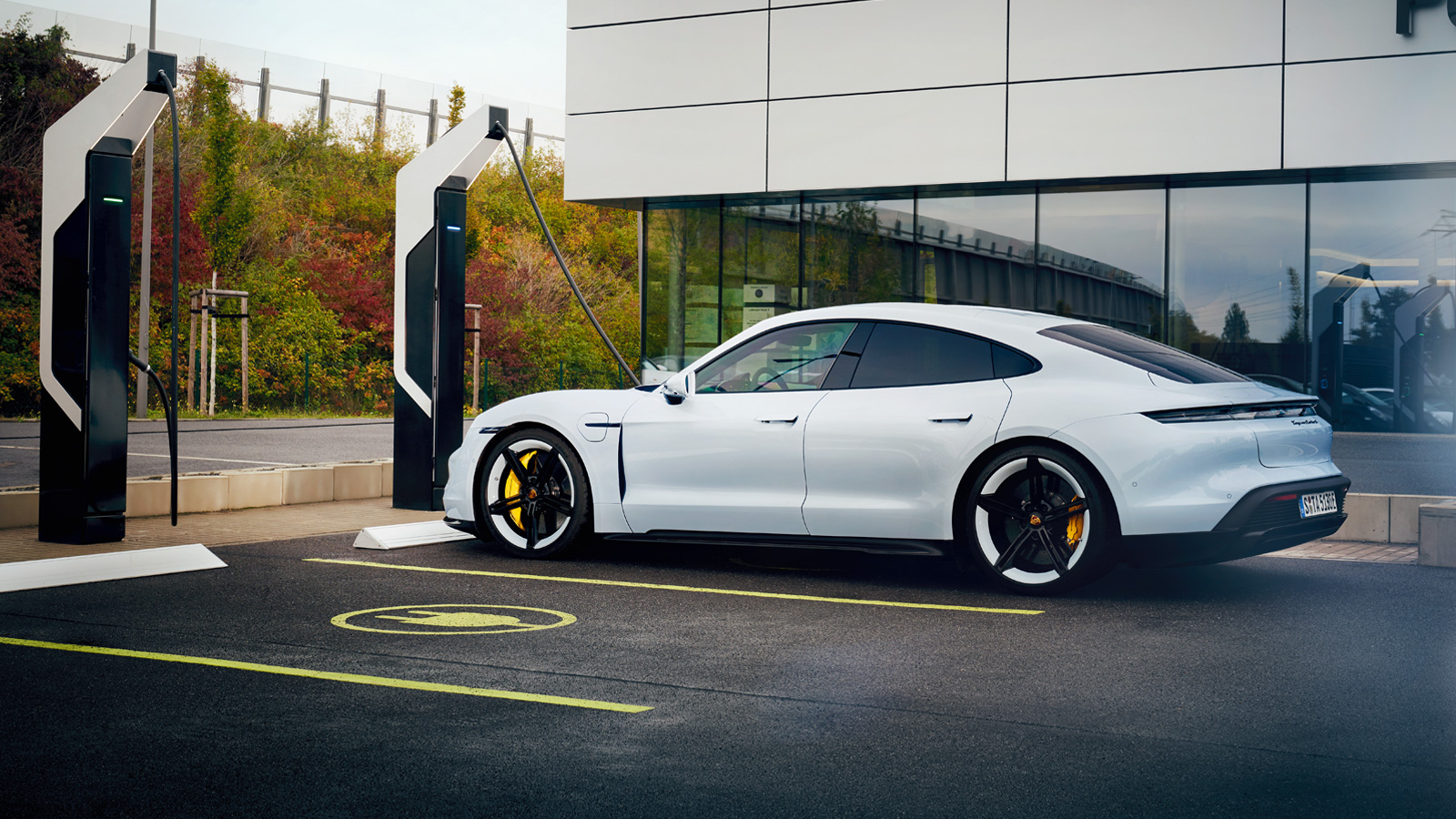 Federal tax credit up to $7,500
The federal government as well as some state governments are offering special incentives for hybrid and battery electric vehicles. Discover what financial incentives are being offered in your area by visiting energy.gov.
Charging electric and plug-in hybrid models.
What is the range of my electric vehicle? Where can I find a charging station? Which charging cable can I use for charging? We have the answers to your questions – and make your Porsche ready for everyday use.
Charging all-electric models.
Electromobility requires a good charging infrastructure: as the driver of an all-electric Porsche, you can choose from a wide network of different charging stations. At home, on the road at public charging pedestals and at your destination. Speed charging stations are also available on the road – here you can charge particularly quickly using direct current, also known as DC charging.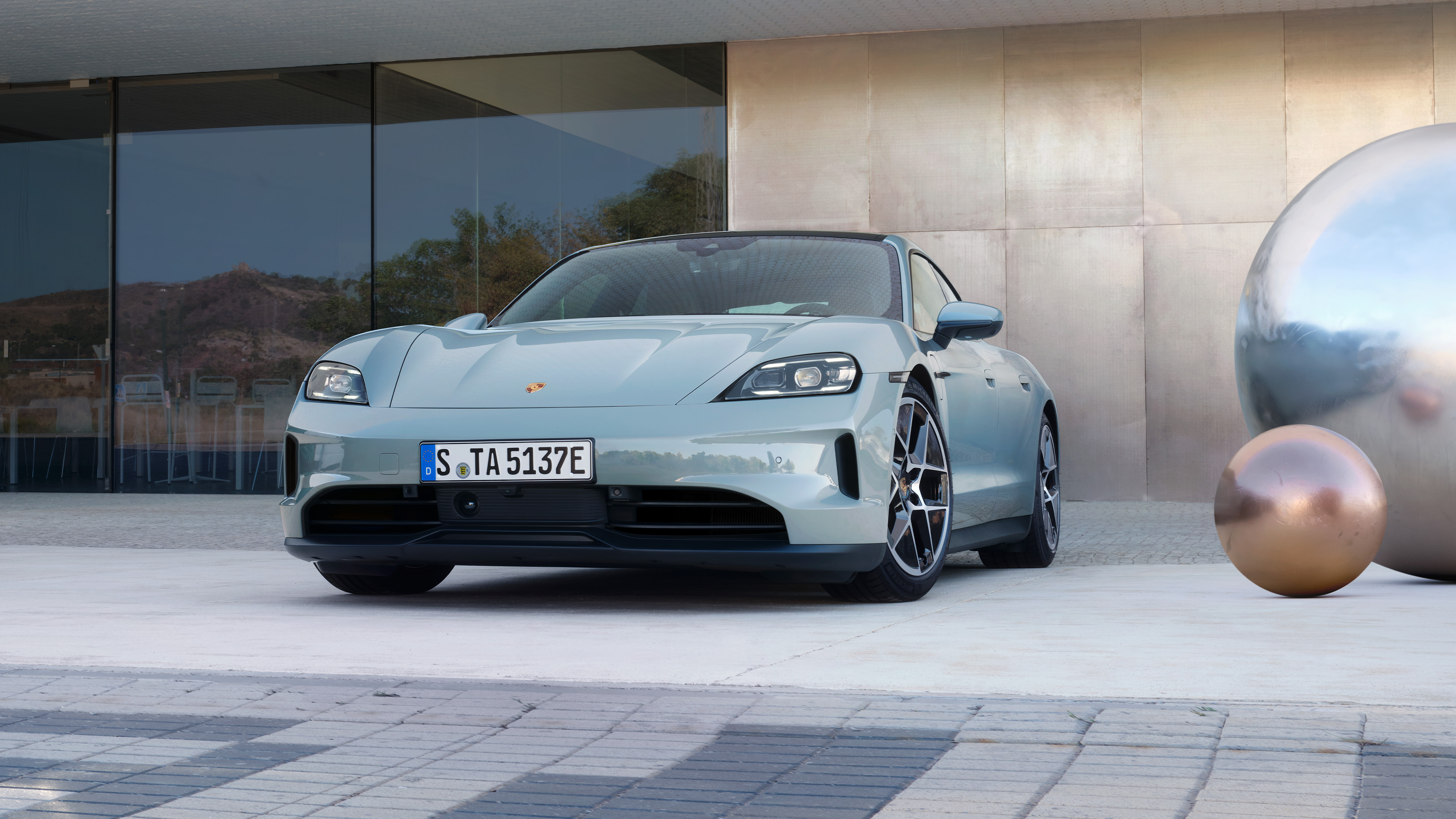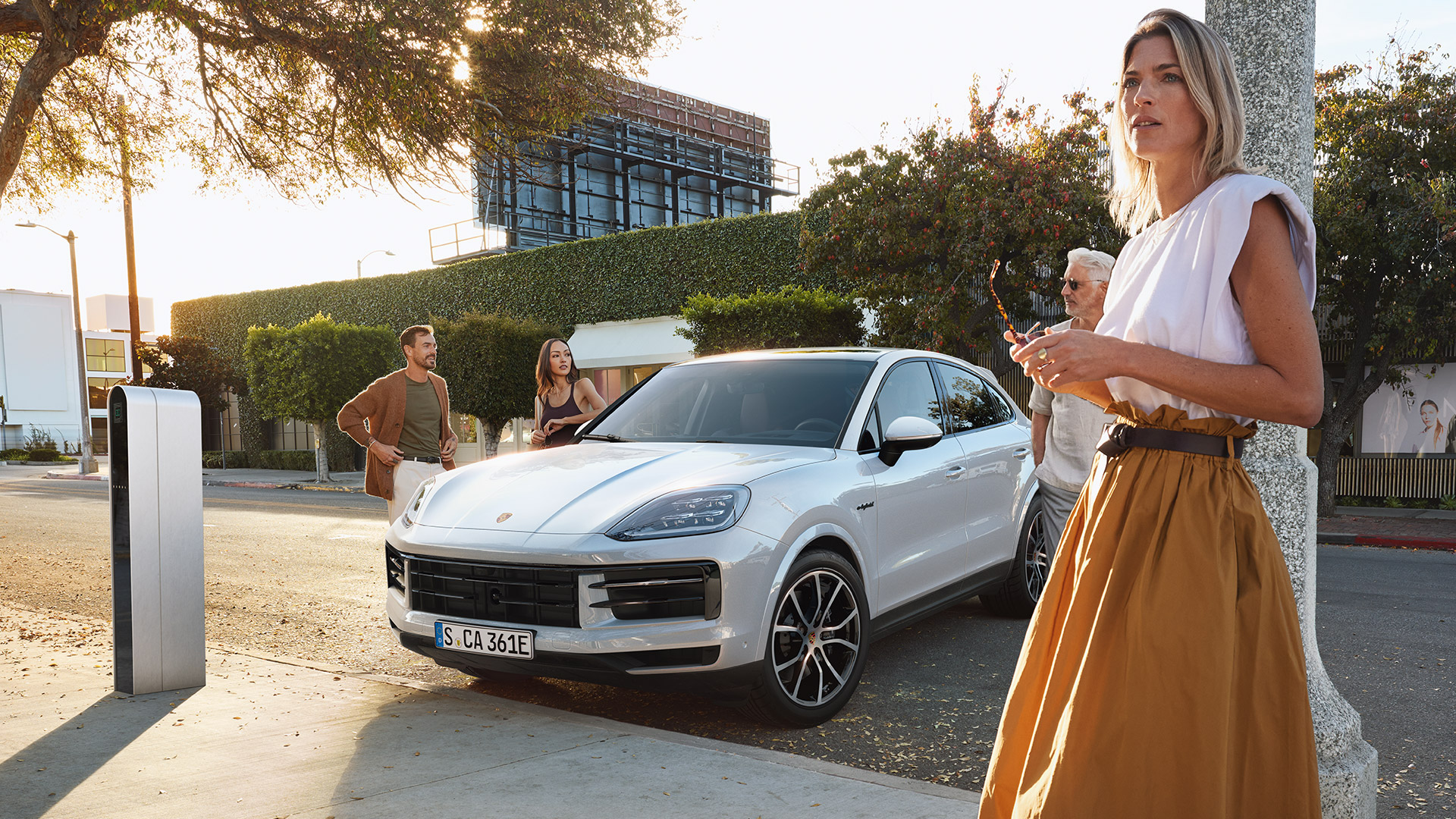 Charging plug-in hybrid models.
Charge your plug-in hybrid model conveniently at home. On the road, public charging pedestals with alternating current are available. Charging with alternating current is also called AC charging.
Bill Nye explains the all-electric Porsche Taycan.
There are countless innovations in the Porsche Taycan. Bill Nye is here to explain just a few of them.
This 5-part series is comprised of videos that highlight the 800-volt architecture, aerodynamics, performance repeatability, the uniqueness and benefit of a 2-speed transmission, and regenerative braking.
Electromobility with Porsche E-Performance.
FAQs.
Reset
The most important info on electromobility.
Where can I charge my Porsche electric or plug-in hybrid vehicle?
Your Porsche can be conveniently charged in various everyday situations: at home, en route, and at your destination.
Various Porsche charging equipment is available to you for home charging. Please contact your authorized Porsche dealer for further information.
The Porsche Charging Service offers you an overview and standard access to public charging points for charging en route and at the destination. These include charging points on highways, in cities, and at your authorized Porsche dealer. Porsche Destination Charging is available to you at selected destinations, for example luxury hotels.
Do I always have to fully charge my Porsche electric or plug-in hybrid vehicle?
No. You do not always have to fully charge the high-voltage battery of your Porsche. Partial charging of your Porsche does not cause capacity loss (memory effect) and does not reduce the service life of the high-voltage battery.
Moreover, the charging speed decreases as the charge state of the high-voltage battery increases. It may therefore even be useful to only charge the battery to approx. 80% or until the required range is reached.
What does the range of my Porsche electric vehicle or plug-in hybrid depend on?
The range is influenced by various factors such as driving style, comfort functions, aerodynamics, and road conditions. The most important factor is your driving style. An environmentally aware and predictive driving style promotes the recuperation of braking energy and therefore increases the range. You can also reduce the intensity of comfort functions such as air conditioning and heating and only mount add-on parts that influence aerodynamics (e.g. roof boxes) when needed.
In terms of electromobility, what do I have to consider when I travel abroad?
Country-specific regulations and approvals may restrict the use of the charging equipment abroad. Find out via the Driver's Manual and from your authorized Porsche dealer whether your equipment is suitable for the country or if you require additional equipment.
E-Performance Magazine.
Immerse yourself in the world of electromobility: read our magazine for exciting articles and reports plus exclusive interviews about Porsche electric vehicles, trends and developments in electromobility and our concept of the car of the future.

Help & Contact.
Our help & contact area contains all the important information and contact details for any questions you may have regarding electromobility at Porsche.