Le Mans, the most grueling endurance race in the world, always has but one winner. This time it wasn't Porsche. But the 263,300 spectators at the track, plus 17,000 fans watching the live transmission at the Porsche Museum in Zuffenhausen and the tens of millions of television viewers around the world, appreciate that Porsche faced up to the competition in a star-studded field. And that Porsche garnered a podium place once again in the GT class with the 911 RSR.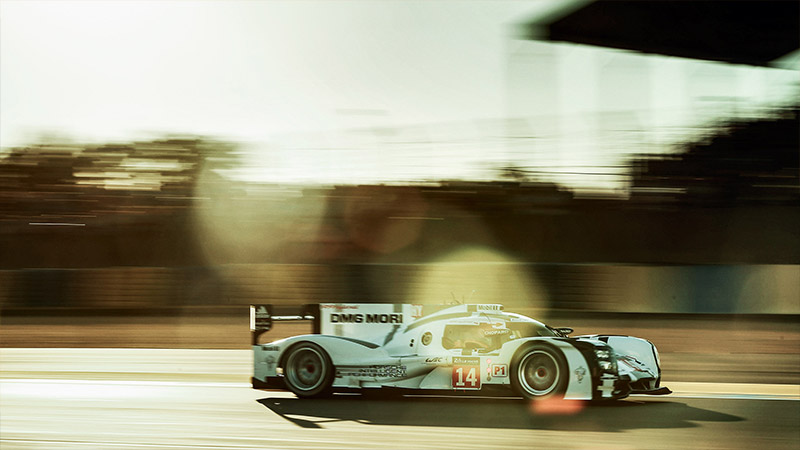 ANTICIPATION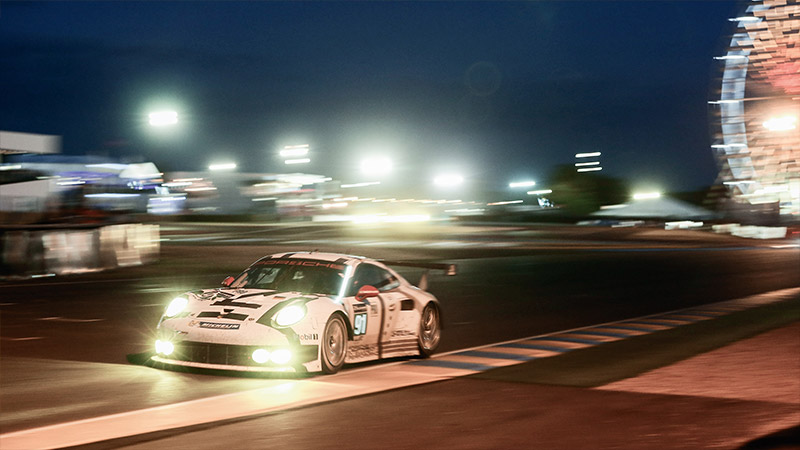 PRESENCE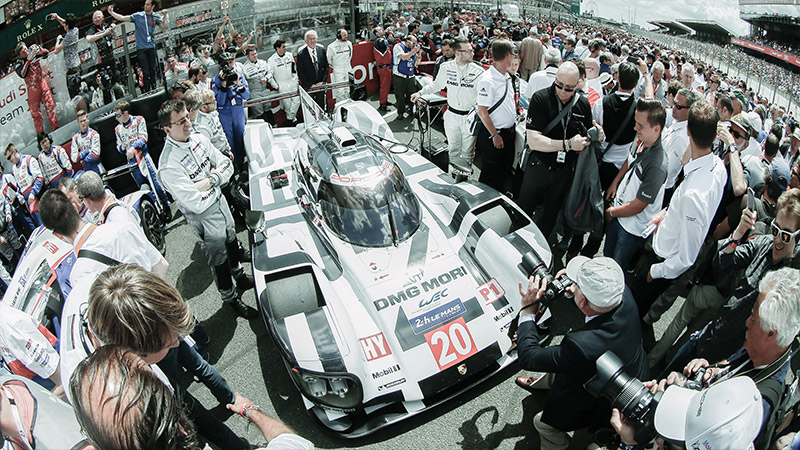 After 16 years, Porsche has returned to the top category at Le Mans and thus to its motor-racing roots. And the unbelievable nearly became a reality—a podium place on the first attempt with the most complex race car ever built by Porsche. After a total of 37 laps in the lead, the drivetrain stumbles. But a Porsche 919 Hybrid does reach the finish line. The comeback was a success. It combined innovative technology and grand emotions. The spirit of Porsche is back.
PASSION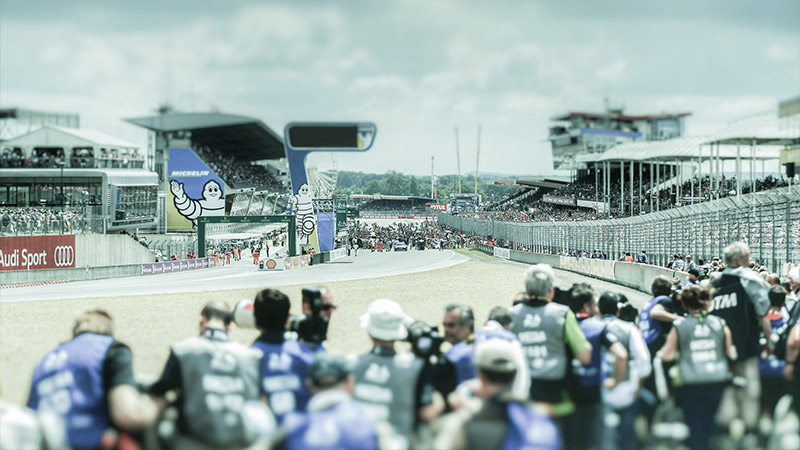 Drivers, engineers, and mechanics plied their trades with aplomb—all involved brought their experience and qualities to the track. The 104 pit stops for four cars were carried out by two teams. The ama­zing act of will that is Le Mans creates a bond. To master the challenge of Le Mans, you need the best technology, the best drivers, and the greatest passion in the team. Here, 24 snapshots from 24 hours.
As soon as the 2014 edition of the 24 Hours of Le Mans was over, preparations for June 2015 began. At the same time, the ongoing development of the 919 Hybrid for the critical phase of this year's World Endurance Championship is continuing apace. The WEC is just reaching racing speed now, with the decisive races in Austin, Fuji, Shanghai, Bahrain, and São Paulo.
Photos by Jürgen Tap, Jirí Krenek, and Vladimir Rys